The 'Light In The Darkness'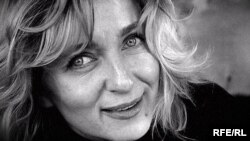 After twenty years on the air, RFE/RL's Balkan Service continues its vital mission to reach across the ethnic divides separating the region's communities and serves as a brave voice against destruction and conflict, promoting peace, tolerance, and reconciliation. Sabina Cabaravdic, now a senior broadcaster with the service, moderated the very first program to air in 1994. She sat down with RFE/RL to discuss how the service has evolved over the years to adapt to the new realities in the Balkans.
RFE/RL: How were you able to begin broadcasting amidst the fighting in Bosnia and ethnic tension in the region?
Sabina Cabaravdic:
It was winter in Munich back then, and in the Englischer Garten [The English Garden, the location of RFE/RL's headquarters in Munich - ed.], everything was white. There were six of us in the service, and it was a tough time for all of us. It was not only strange, but emotionally very hard holding down such a sensitive job as a journalist during the war, and broadcasting to the region, knowing that your parents were there. We were unable even to call them, and when the first show started at 6 p.m. on the very last day of January 1994, I was in a very tense emotional state. If you are a radio journalist from the very beginning as I was --I had worked for Radio Sarajevo before joining RFE/RL--you always have a picture in your mind of somebody to whom you are talking during the show, but at that moment I had no picture at all. I did not know what was going on down in Bosnia, I just knew that people there were without electricity, without water, and without heating in the middle of winter. They were helpless, and I had to talk to them about what was going on in the world. And I chose to talk to my father, whom at that time I hadn't seen for two years, but with whom I had a very special relationship and who was a man of tolerance and understanding. Of course, after some 10 minutes into the show, a reflex kicks in. You see that the light in the studio is on, you forget everything else, you understand that you are the moderator of the show.
RFE/RL: During the war, the service was an essential voice of moderation in the region. How relevant is its work now, two decades later?
Cabaravdic:
I would say that the service is even more relevant now than it was at the very beginning, because then only a handful of people knew about us. Now we are well established and are a very well-known brand in the region. Our listeners' letters prove that we are very important, that we matter a lot. The very first thing that these letters say is, "we trust you, we never lost trust in you, because you never lied to us," and this is most rewarding. Or there are lines such as, "you are the light in all the darkness that covers the Balkans," or "you are the only media that covers everything, and only from you can I learn what's really going on in the Balkans." We are not only relevant, we are politically very important, because even though following the breakup of the former Yugoslavia six independent countries have emerged in the region, these countries are economically and politically close to each other, and only one media organization, RFE/RL, covers the entire region with its regional radio program. And yes, of course, there is "Al Jazeera" now, but that is television.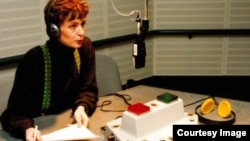 RFE/RL: It was you who, exactly one year ago, suggested a new format for your regional program to connect all platforms and to modernize the show. Can you tell us more about this new format and how it has been received by your audience?
Cabaravdic:
The modernized regional program was very well received, and according to audience research, we now have 10 percent more listeners than before. So numbers speak for themselves. The program is now much more dynamic and less scripted. The moderator opens by telling the audience what the lead stories are, and then she asks the news editor to read the headlines. When the moderator goes to one of the main topics, she again asks the news editor if there is any update on that particular item, so the program has a host and co-host. The news editor has to be on the same page with the moderator, as the two of them create the program together using reports and features produced in our bureaus, and comments and ideas originating from social networks.
The working title for our first lead story is, "One Step Further." It means that as we cover the major issue of the day, we investigate, explore, and analyze the topic so that we offer a meaningful, well-researched story, and let people know what related content they can find on our website.
RFE/RL: So the personality of the moderator is very important in this type of program, as he or she should tell the stories vividly, something you do with great enthusiasm and ease…
Cabaravdic:
I'm in love with radio. I remember when, back in 1982, at the beginning of my journalistic career at Radio Sarajevo, I did a poll among kindergarten children asking them if they preferred radio or TV, and all but one little girl said that they liked TV better. I asked her why she liked radio more and she replied, "I like radio better, because it gives a better picture." So I'm like that little girl. I'm a radio journalist in every fiber of my body.
-- Zydrone Krasauskiene