Tatar-Bashkirs Face House Arrest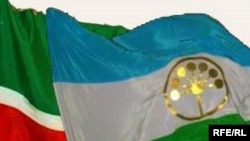 On August 4, authorities in the Russian republic of Bashkortostan arrested Sergei Orlov, a historian who blogs on Live.Journal, for allegedly propagating extremism and religious hatred on ufagub.com, a website that hosts criticism of the government. Orlov was arrested along with three colleagues, Nikolai Shvetsov, an opposition figure and businessman, Konstantin Nesterov, an activist, and Igor Kuchmov, a historian. Despite the release of all four on August 14,
RFE/RL reported
on August 22 that Orlov and Ildar Gabrdrafikov, Head of the Center for Bashkortostan's Ethnic Tatars, arrested for blogging in a separate incident, were both subsequently placed under house arrest. Ufagub.com has since been closed by court order.