October 6, 2017
A new law targeting the legacy of Poland's Soviet-dominated past requires the removal of monuments that glorify communism. The legislation has reignited a long-simmering debate in Poland, and prompted threats of a harsh response from Russia.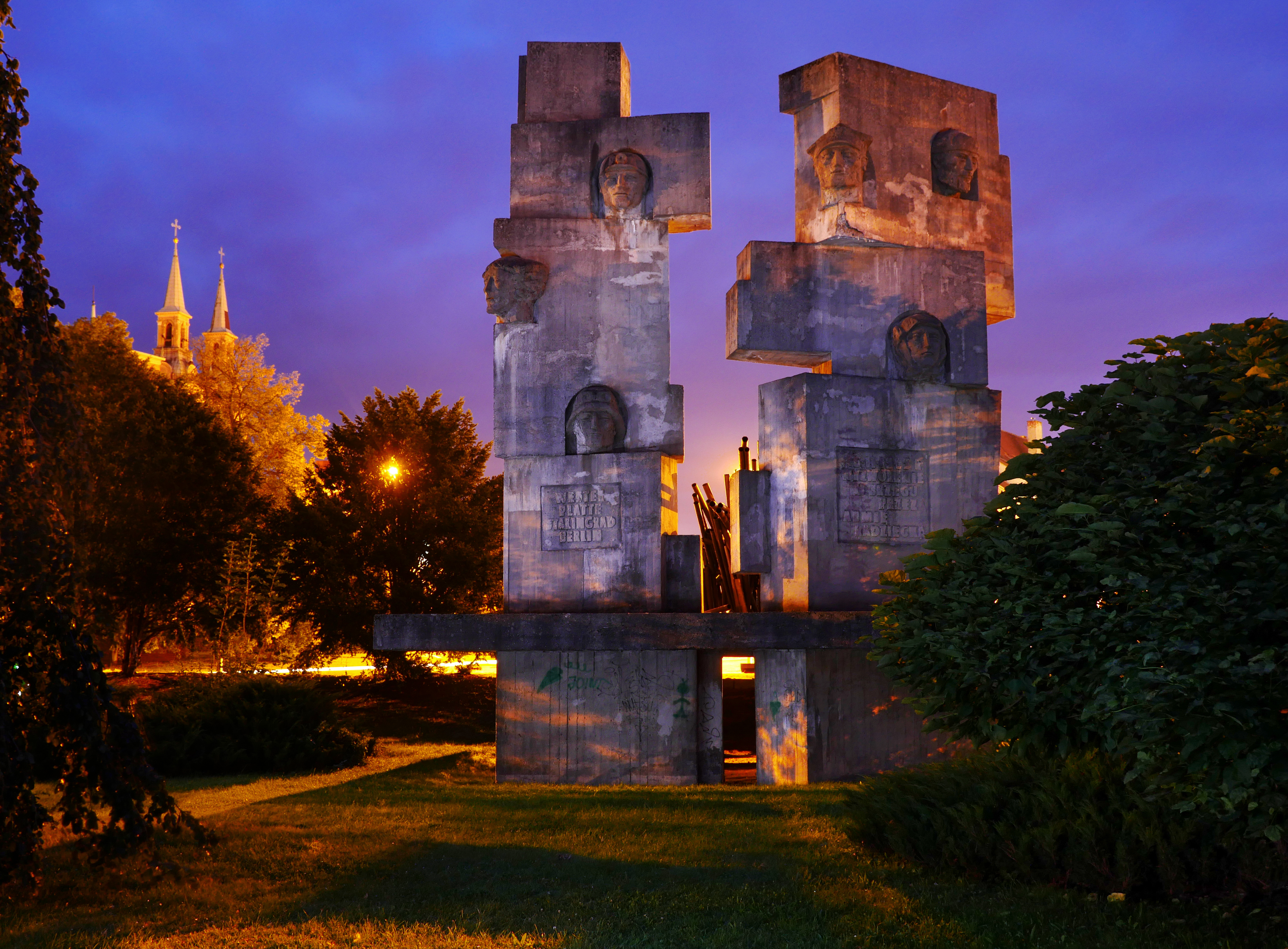 A monument in the center of Brzeg dedicated to "Polish-Soviet brotherhood." The law, which builds on previous decommunization efforts, comes into force in late October and calls for more than 200 monuments that "symbolize or propagate" totalitarian regimes to be removed from Poland's streets. But while this monument will almost certainly be dismantled, there are several exceptions to the law, and much uncertainty.
Red Army soldiers immortalized in shining steel in Dabrowa Gornicza. Support for the legislation depends on the region, the town, and even the individual monuments in question. Authorities in Dabrowa Gornicza have spoken out against the law and will reportedly hire archaeologists to search for human remains, which could legally protect several of the city's Soviet monuments.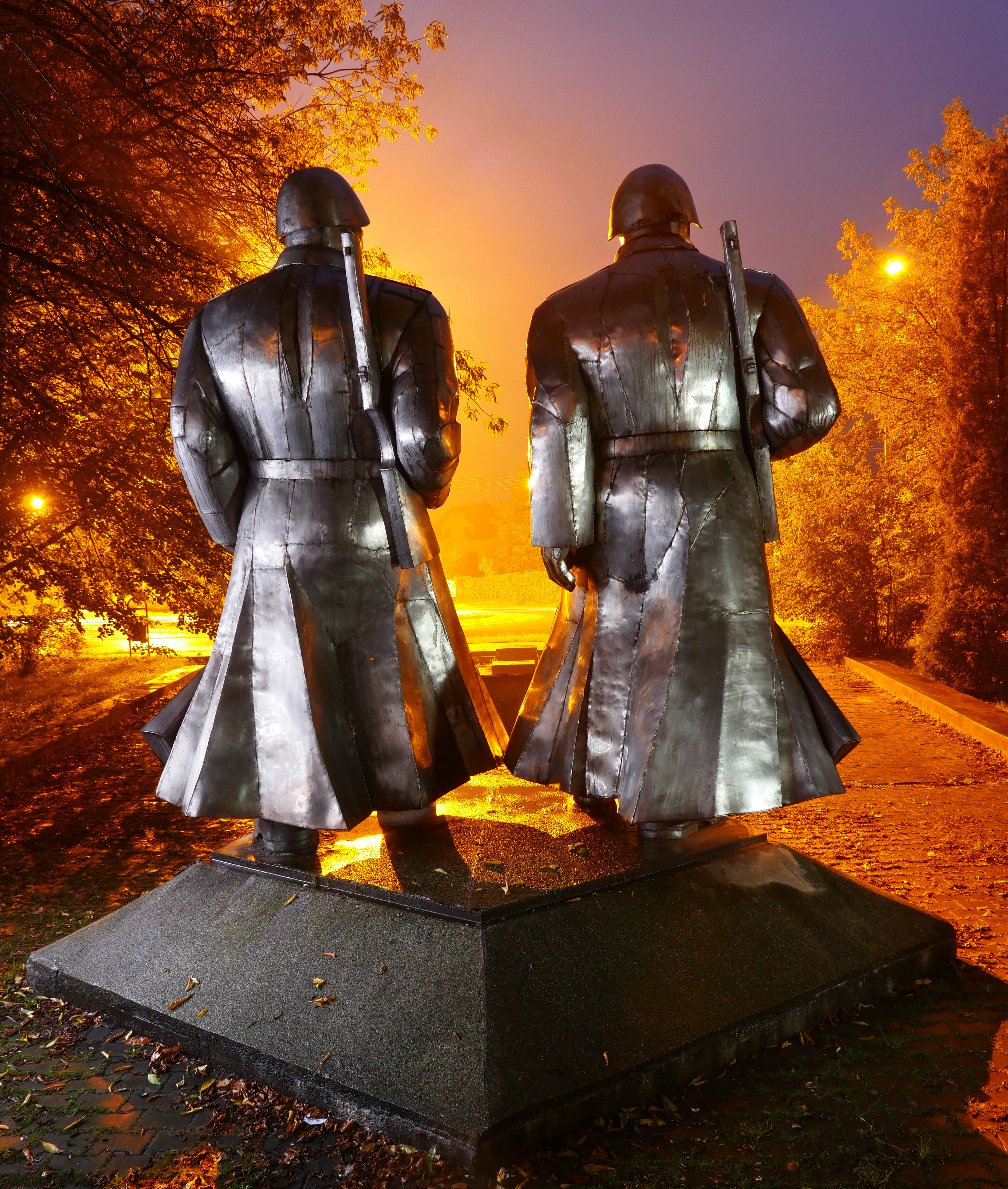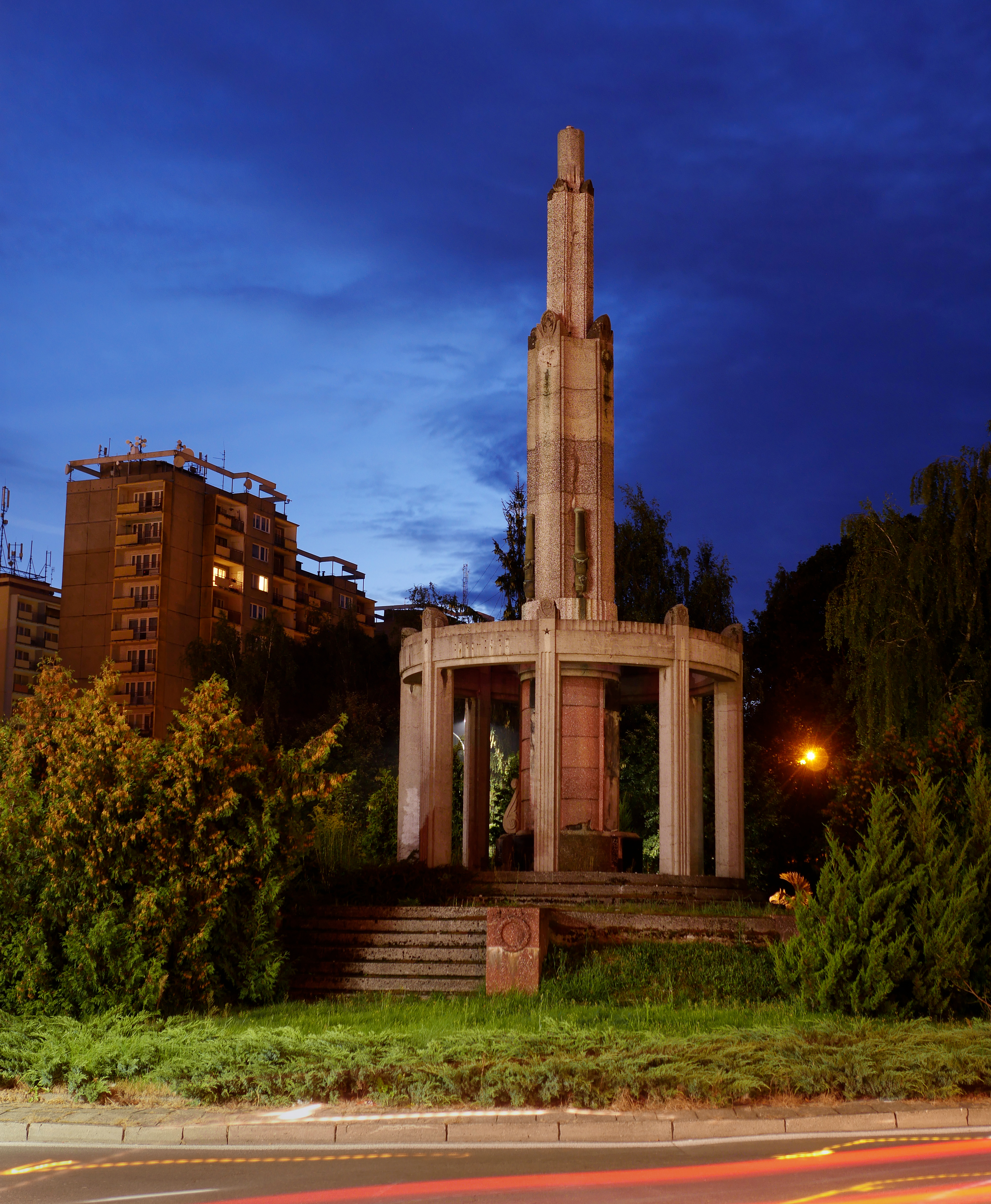 This column in Stargard, which had its crowning communist star cut off in 2016, is reportedly slated for demolition as soon as the law comes into force. The column is dedicated to the Red Army's victory over Nazi forces in World War II, a highly contentious topic in Poland.
Trapped By History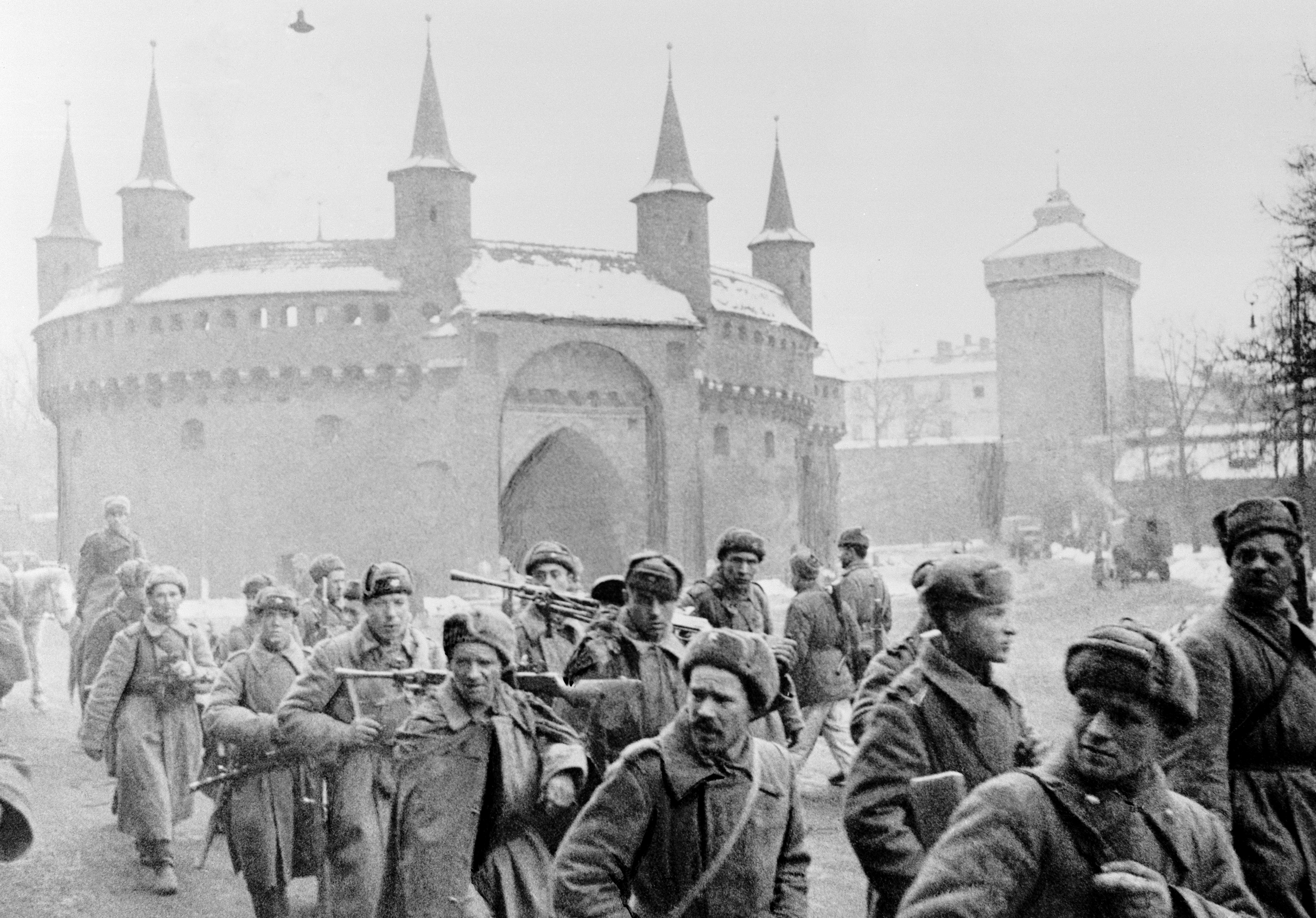 In 1939, after a secret pact was made between the U.S.S.R. and Nazi Germany to divide Poland, their respective armies invaded. Two years later, the two totalitarian regimes turned against each other and the Soviet Army ultimately lost an estimated 600,000 soldiers pushing Nazi forces back across Polish soil. Russia views the fighting as a liberation, while Poland today marks the Red Army advance as the start of nearly 50 years of Soviet occupation. Poland's Institute of National Remembrance (IPN), which was established by parliament in 1998 to address "crimes against the Polish nation" during the Soviet and Nazi occupations of the country, says around 150,000 Poles were killed under Soviet rule.
Former IPN President Lukasz Kaminski, who oversaw the creation of the monument legislation, told RFE/RL: "Actually, the first wave of changing street names and removal of soviet monuments was in the early 90s…. If we want to build some basis for our future history we need to finish it. It was our mistake that we didn't do it completely in the 90s, and that's why we need to finish it now."(Photo: EPA)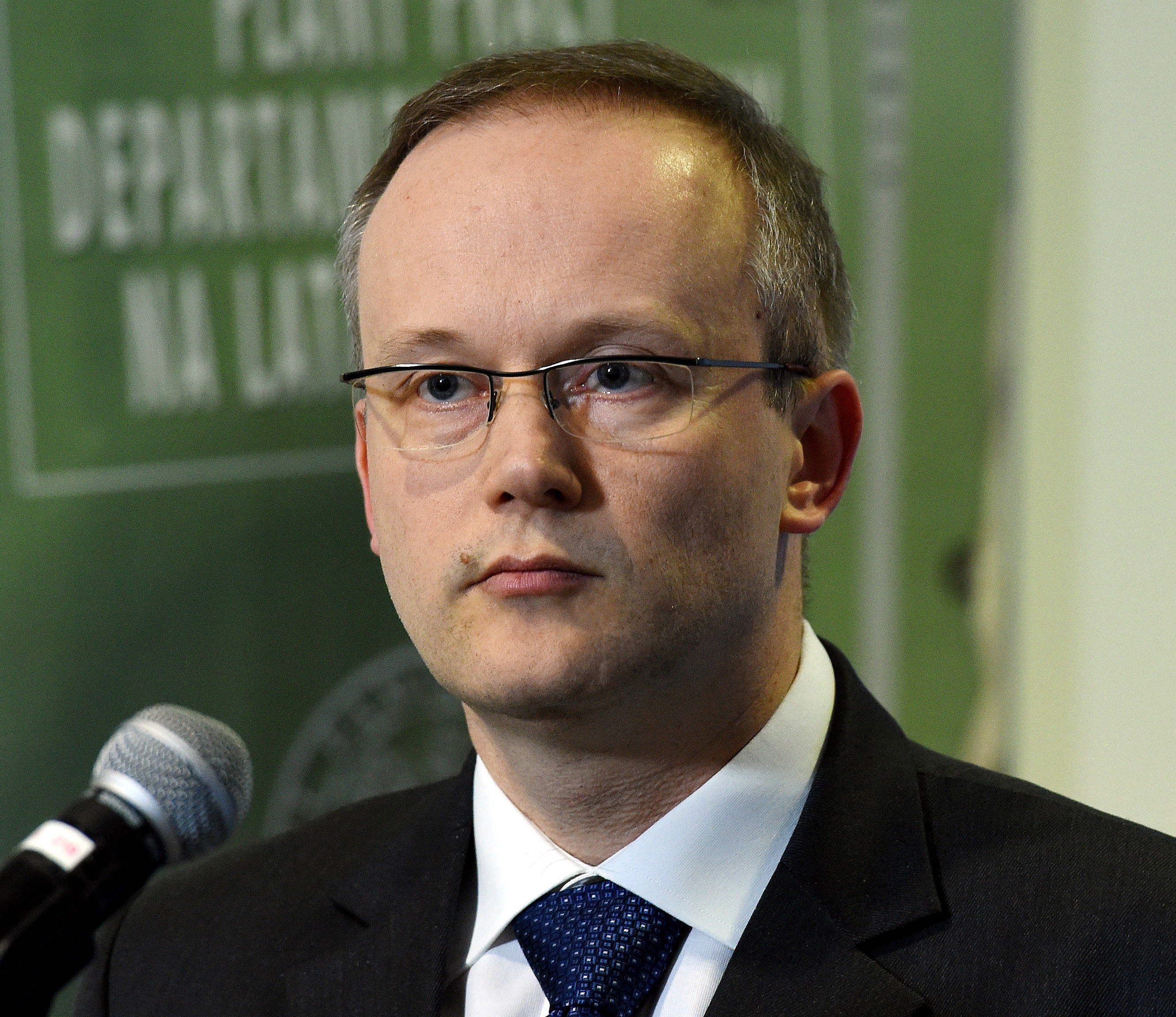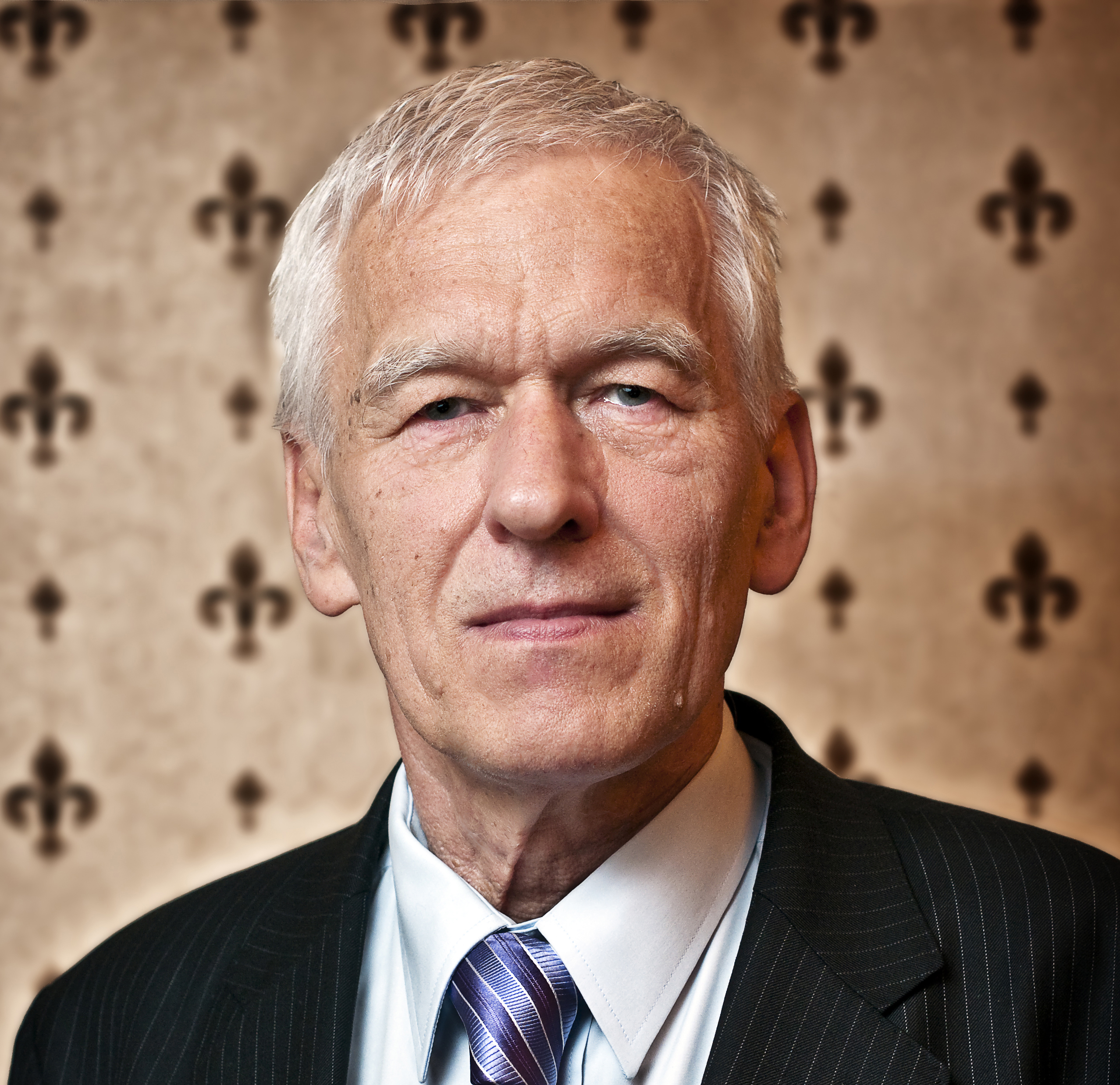 In September, Kornel Morawiecki, a leading member of Poland's anti-Soviet resistance movement in the 1980s, wrote a widely published article saying Red Army memorials shouldn't be touched. "They were not criminals, at least not in large part. They fought heroically. And compared to German crimes, Soviet crimes were smaller." According to the IPN, more than 5 million Poles, around half of them Jewish, were killed as a result of the Nazi occupation. (Photo: Konrad Wereszczynski)
A Soviet-era statue to a violinist in Poznan. Soviet monuments considered to serve a solely "artistic" role are exempt from the new law.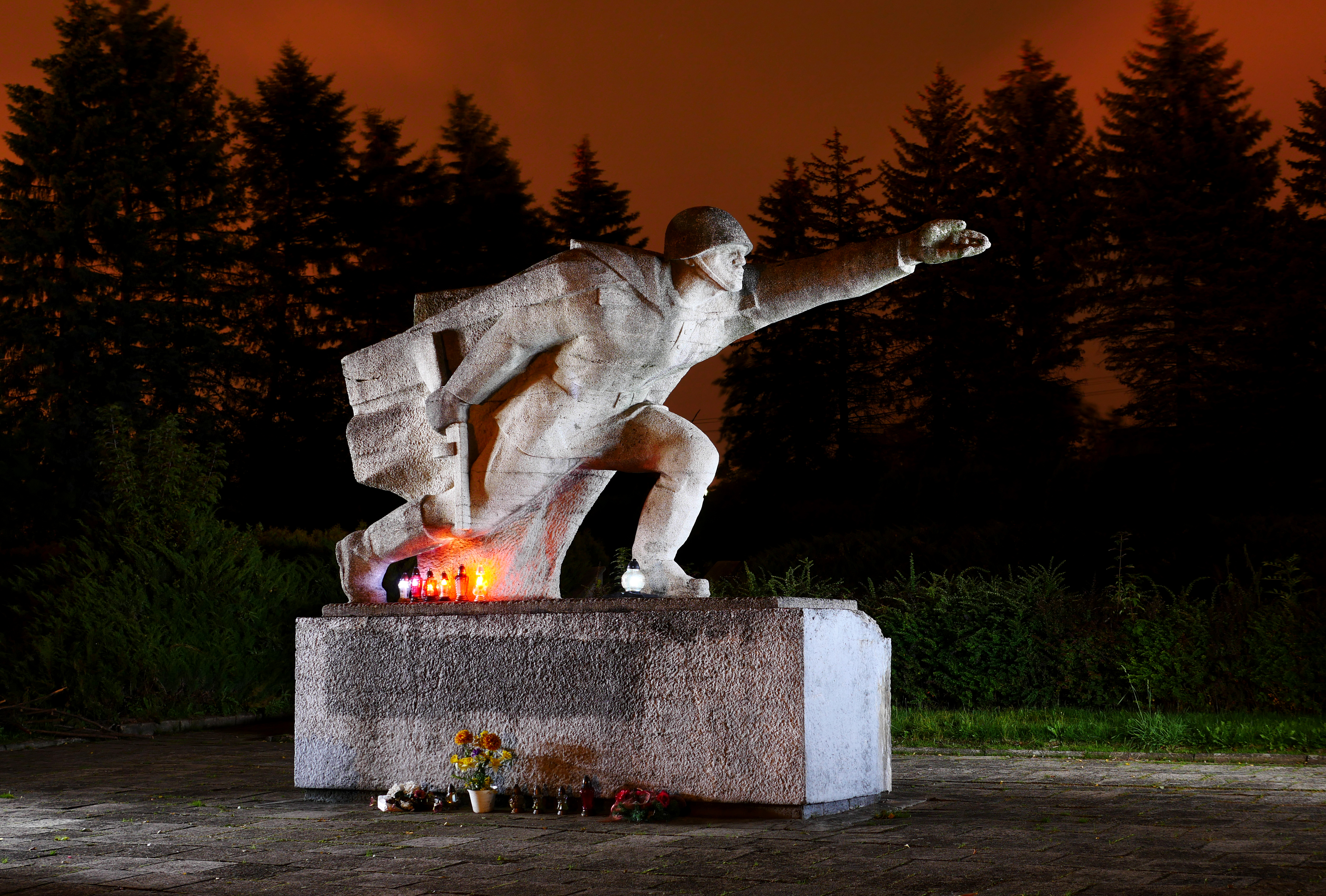 Inside the Cemetery of Soviet soldiers in Bielsko-Biala. Monuments like this, in cemeteries or over burial grounds, are also protected, but the definition of what constitutes a burial ground is open to some interpretation.
A mausoleum in Trzcianka, photographed in 2009, that once held the bodies of 56 Soviet soldiers. Poland says the soldiers' remains were relocated in the 1950s, a claim Russia contests. (Photo: Pawel Marynowski)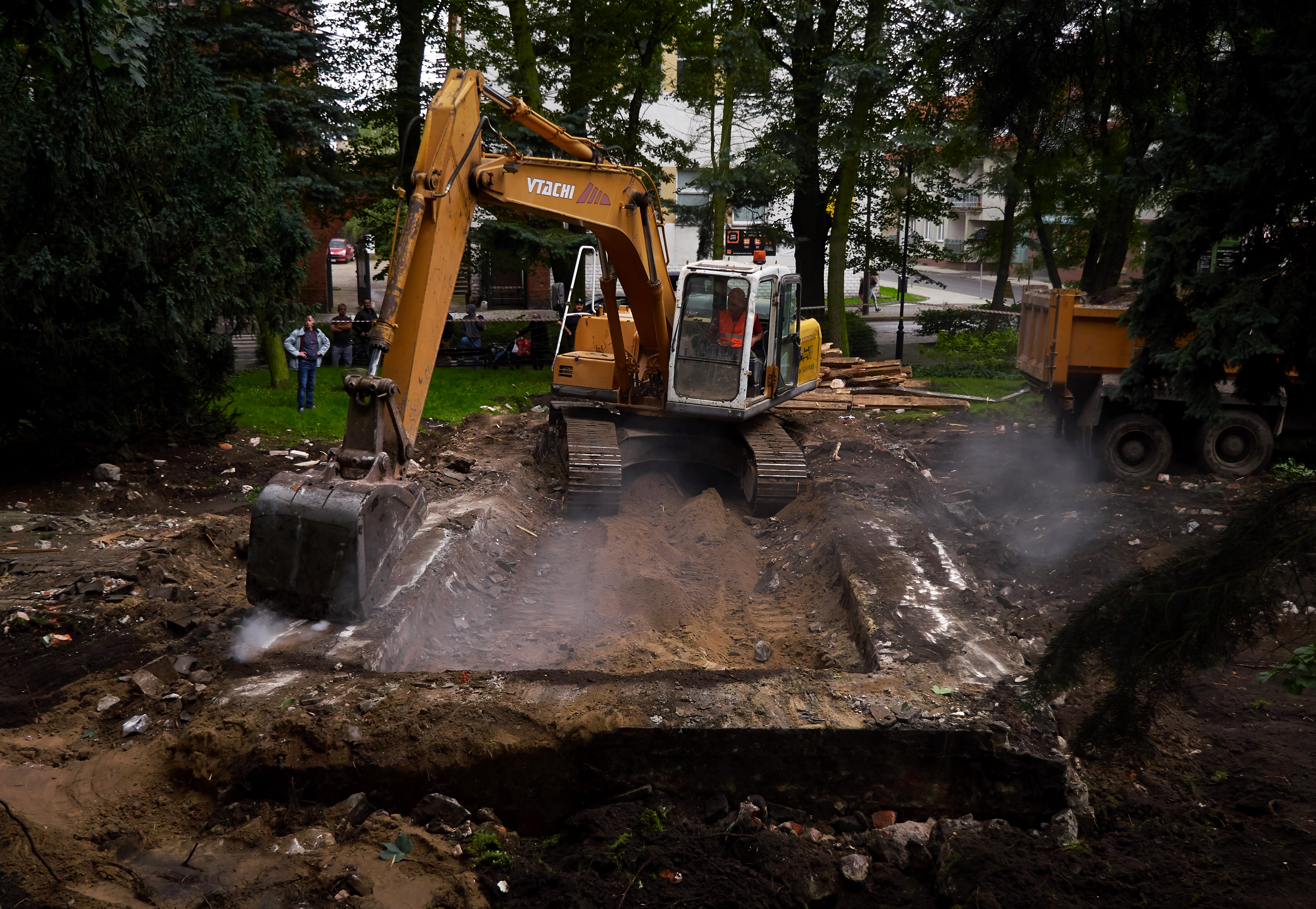 This photo captured the mausoleum's demolition in September. Russia's Foreign Ministry has described the destruction as "akin to barbarism," and says there is no proof the bodies were ever exhumed.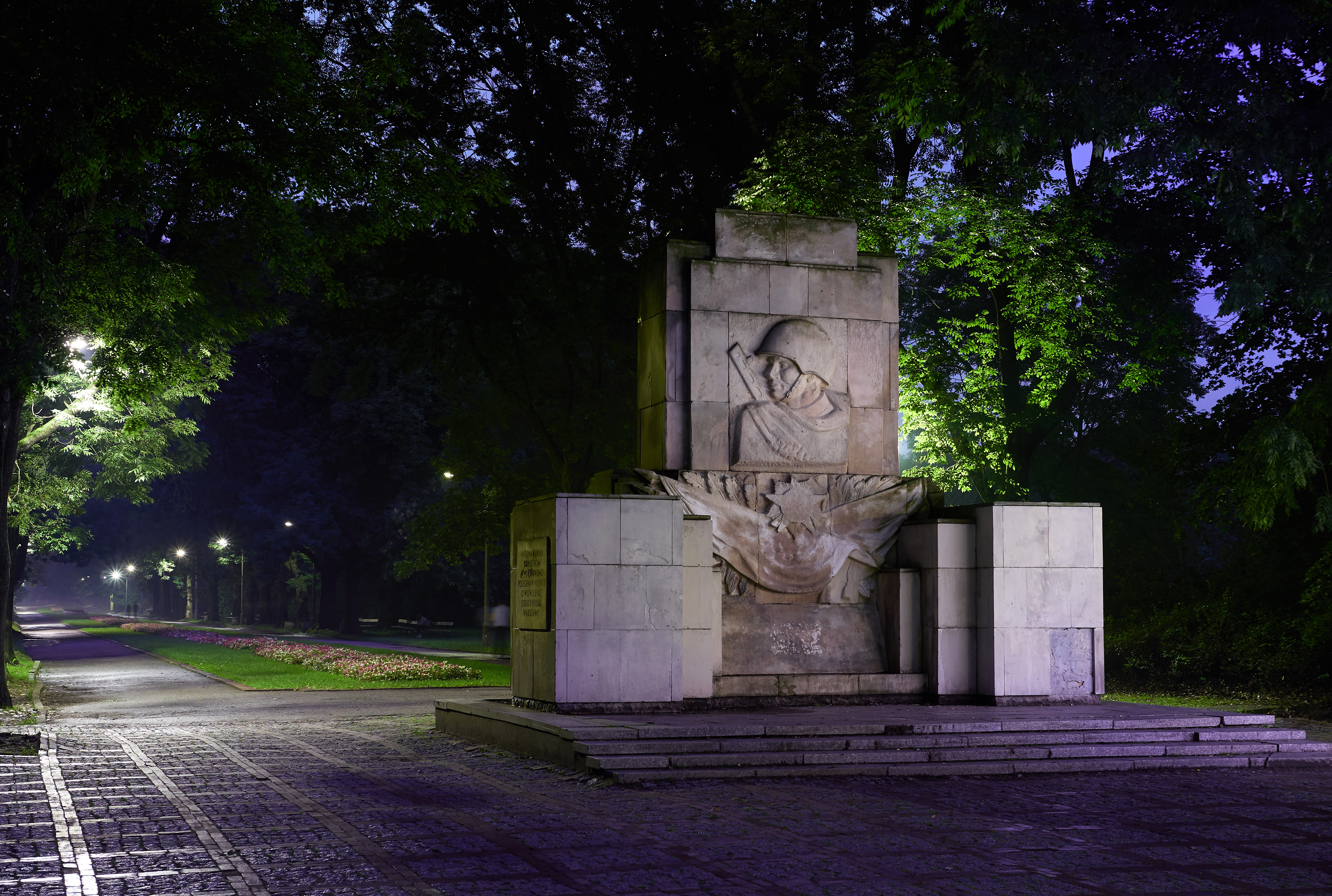 A memorial to Soviet soldiers who died fighting in Warsaw. Although the IPN earlier compiled a blacklist of Soviet street names, no definitive list of banned monuments has been made.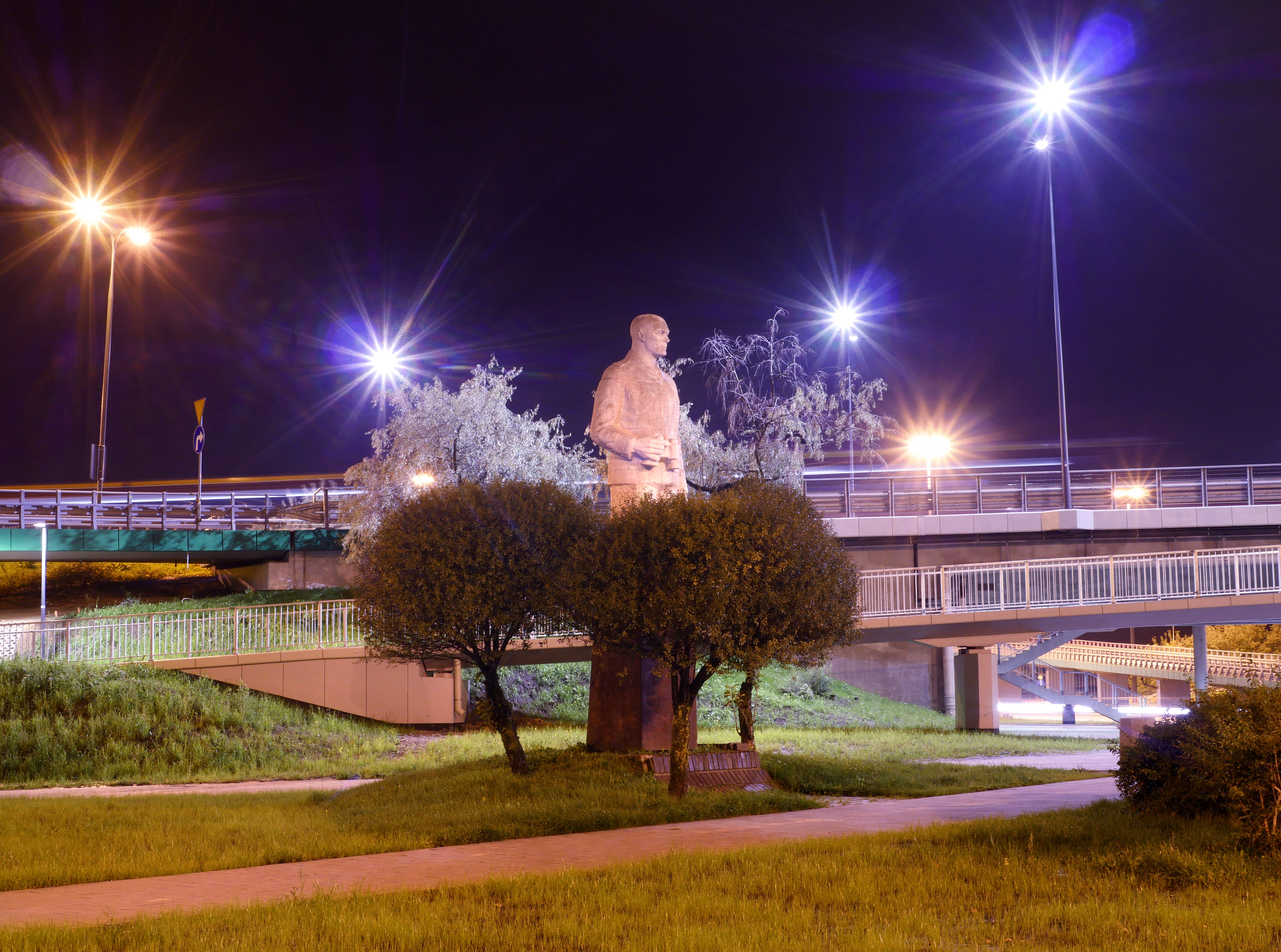 A statue to Soviet-Polish General Zygmunt Berling in Warsaw. An official in Warsaw's city council told RFE/RL they had no plans to remove their Soviet monuments, but said the provincial authorities, which are more closely aligned to Poland's governing party, can overrule their decision. Polish Prime Minister Beata Szydlo has pledged her government's "full support" for the new law.
A monument in Dabie to Soviet and Polish fighters who died in the spring of 1945. A 2007 poll conducted by a national newspaper in Poland showed around 57 percent of respondents were against the removal of Soviet monuments. But Polish attitudes toward Moscow have hardened significantly since Russia's 2014 annexation of neighboring Ukraine's Crimean Peninsula.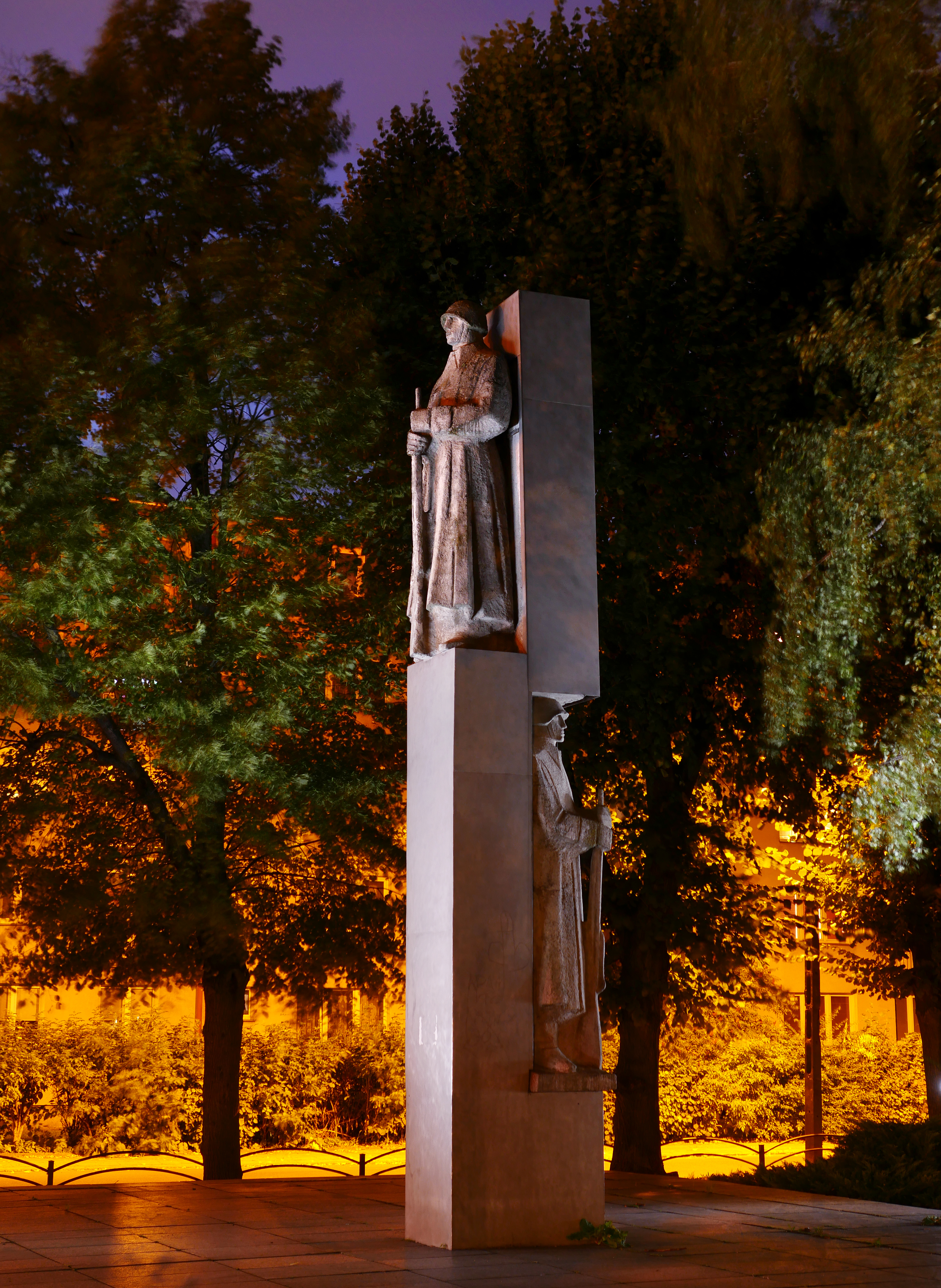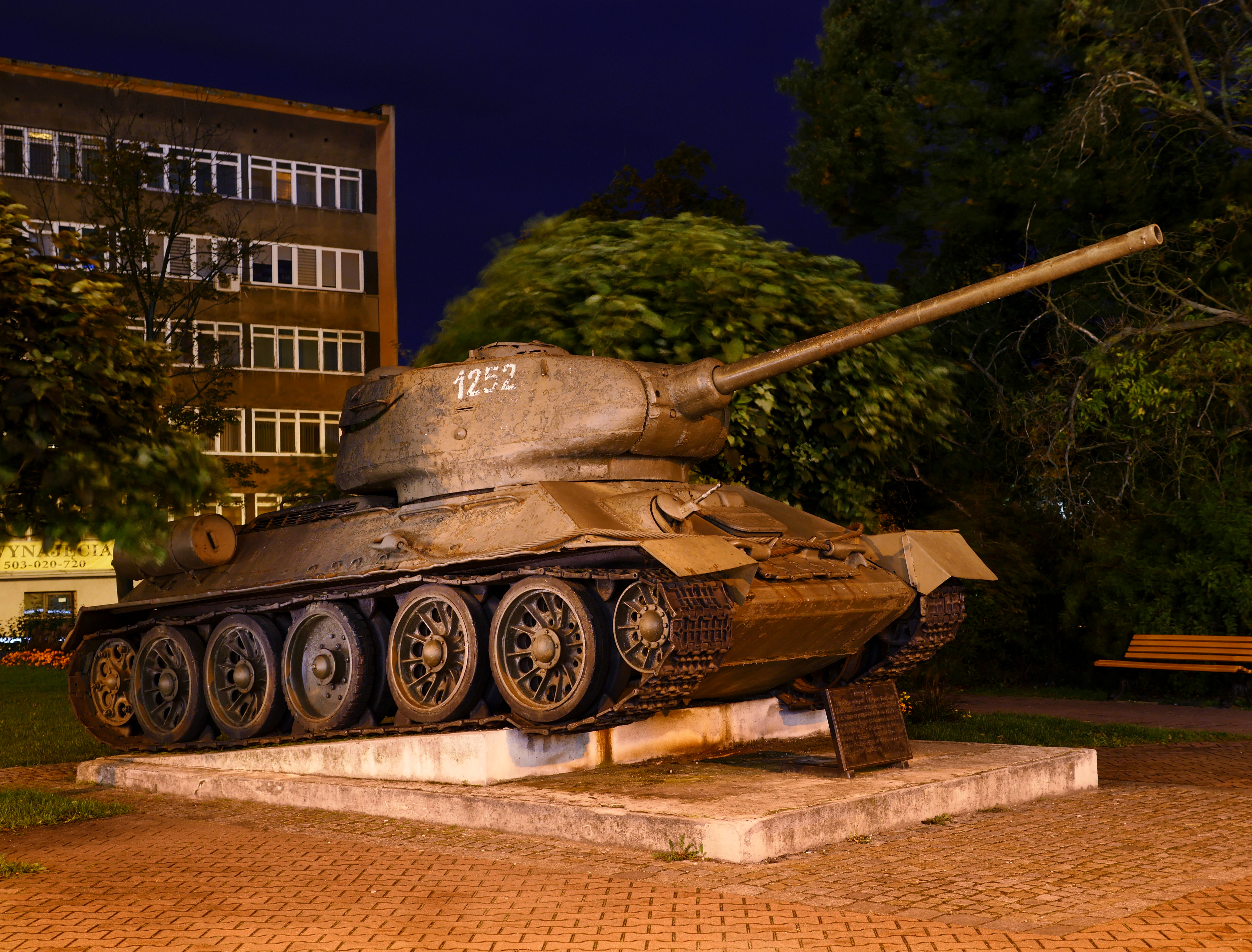 A battle-scarred tank in Gliwice that fought as part of the Soviet-backed "Polish People's Army." Following World War II the Polish People's Army was discredited after being used to violently suppress anti-Soviet protests.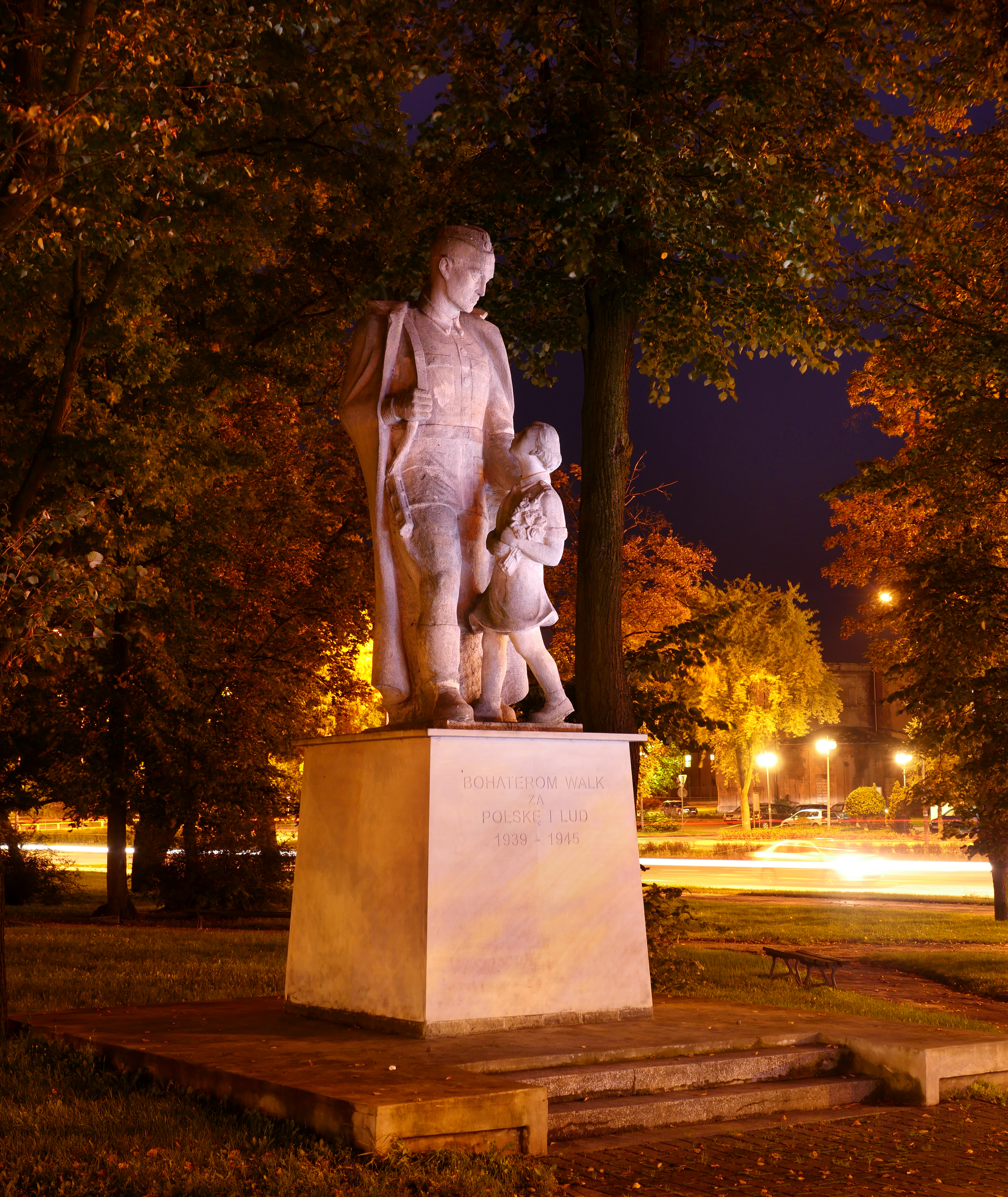 A statue dedicated to the Polish People's Army in Piotrkow Trybunalski. A local nationalist group has campaigned for its removal. "How do we teach our children the true story of our nation when we see a memorial to our tormentor every day," it asks.
A monument to Red Army Soldiers who were imprisoned by Nazis in the village of Starzynski Dwor. A local told RFE/RL that villagers would physically prevent any attempt to remove the monument. At night the war-weary soldier glows under a specially placed floodlight.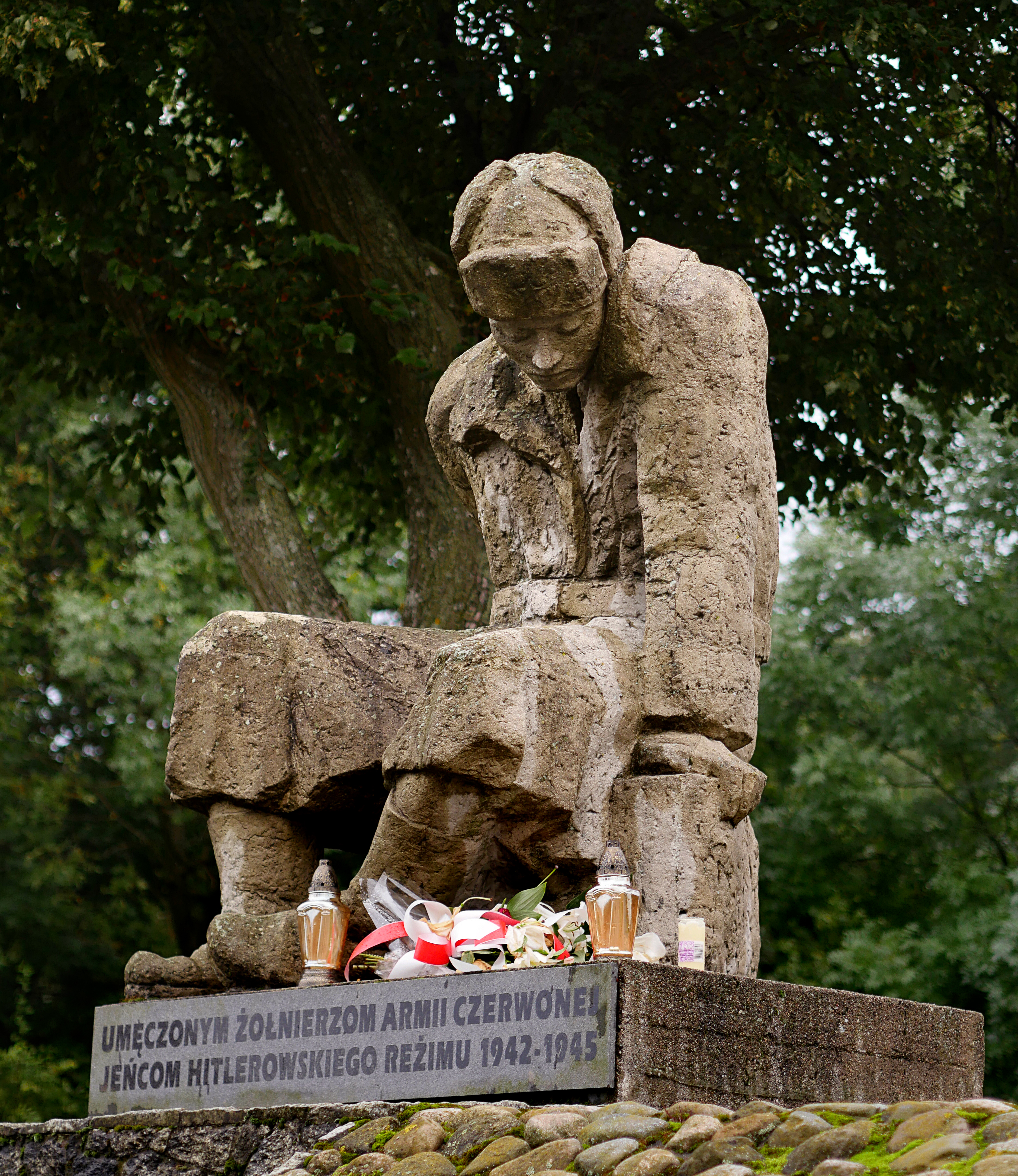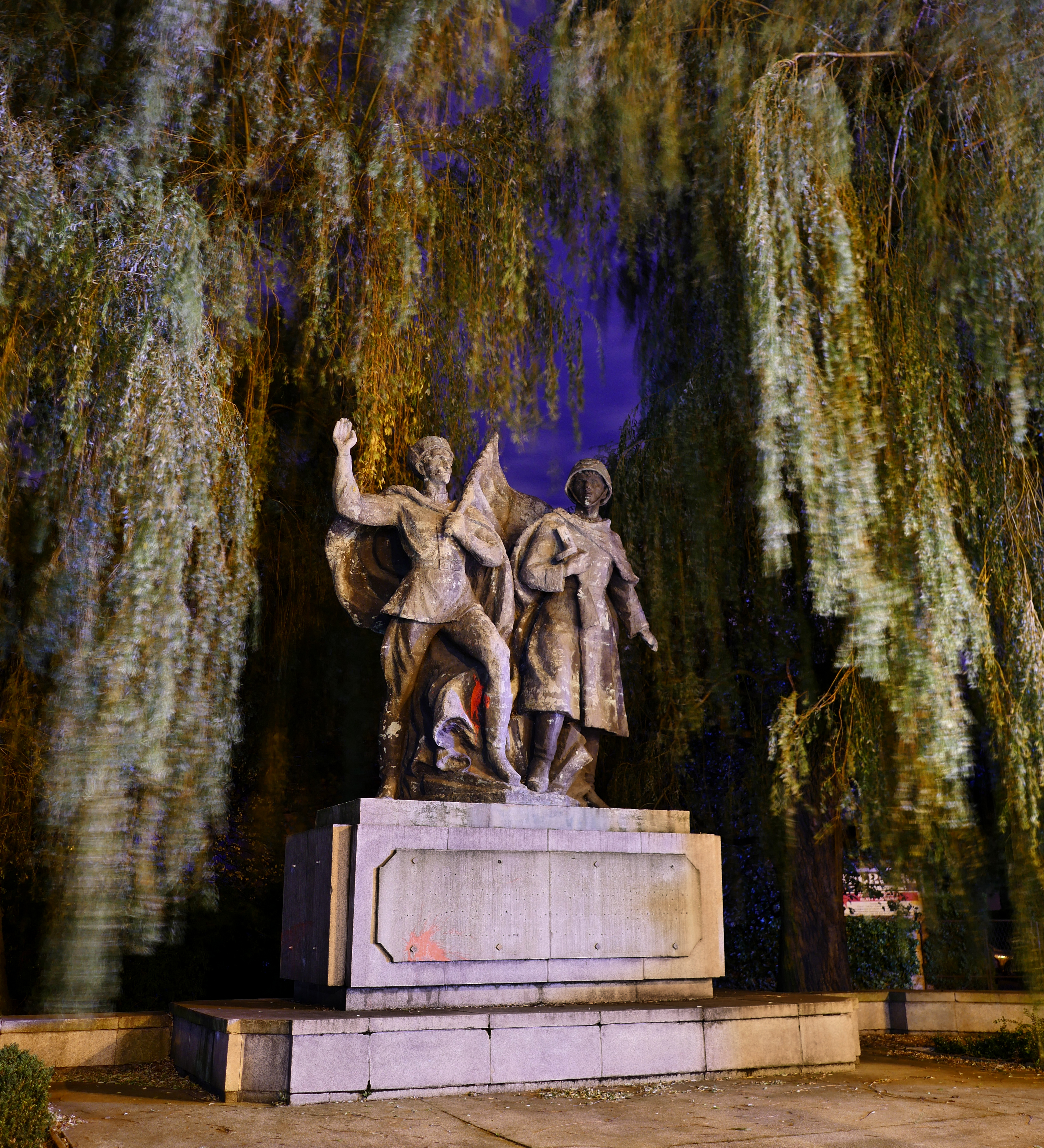 A regularly vandalized Red Army monument set in the branches of a weeping willow in Czechowice-Dziedzice. Russian commentators have dubbed those behind the law "the Taliban of Europe," a comparison that former IPN President Lukasz Kaminski rejects. "Our plan was not to destroy the monuments like the Taliban did, but to collect them in a special museum to show them as a sign of Soviet domination of Poland for future generations."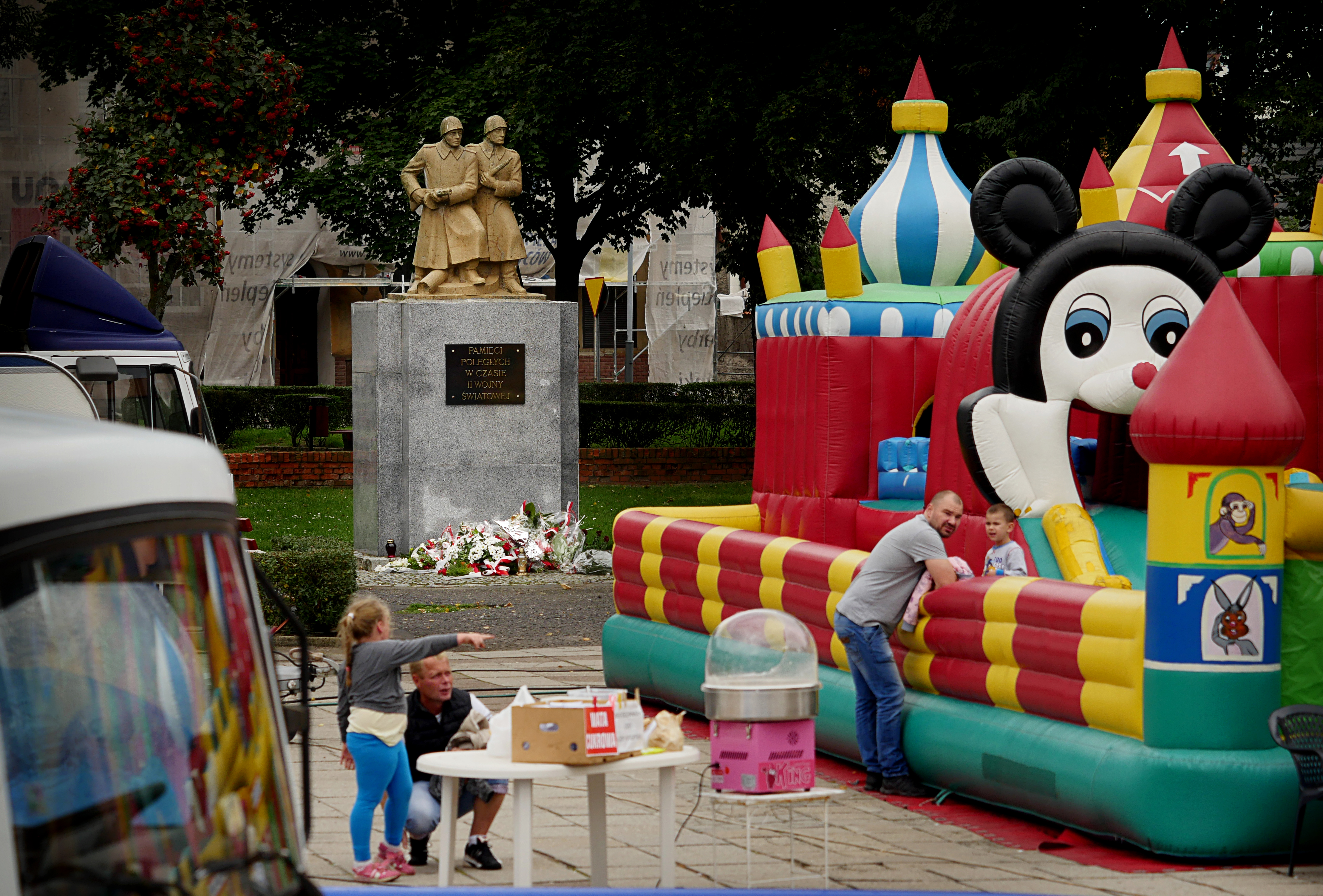 A monument to Soviet-Polish brotherhood in Slubice. The IPN has designated an existing Cold War museum in Podborsko, northern Poland, as the site where the monuments will be exhibited.
A vandalized monument to the Red Army in Katowice. Russia has expressed its outrage at the new law, citing a 1994 bilateral treaty the countries signed that guaranteed the protection of war memorials. Poland says the treaty only applies to monuments erected over human remains. Russian Foreign Ministry officials have vowed "asymmetric" retaliation if Soviet memorials are touched.