The photographer using an iPhone to document life on the margins of Russian society.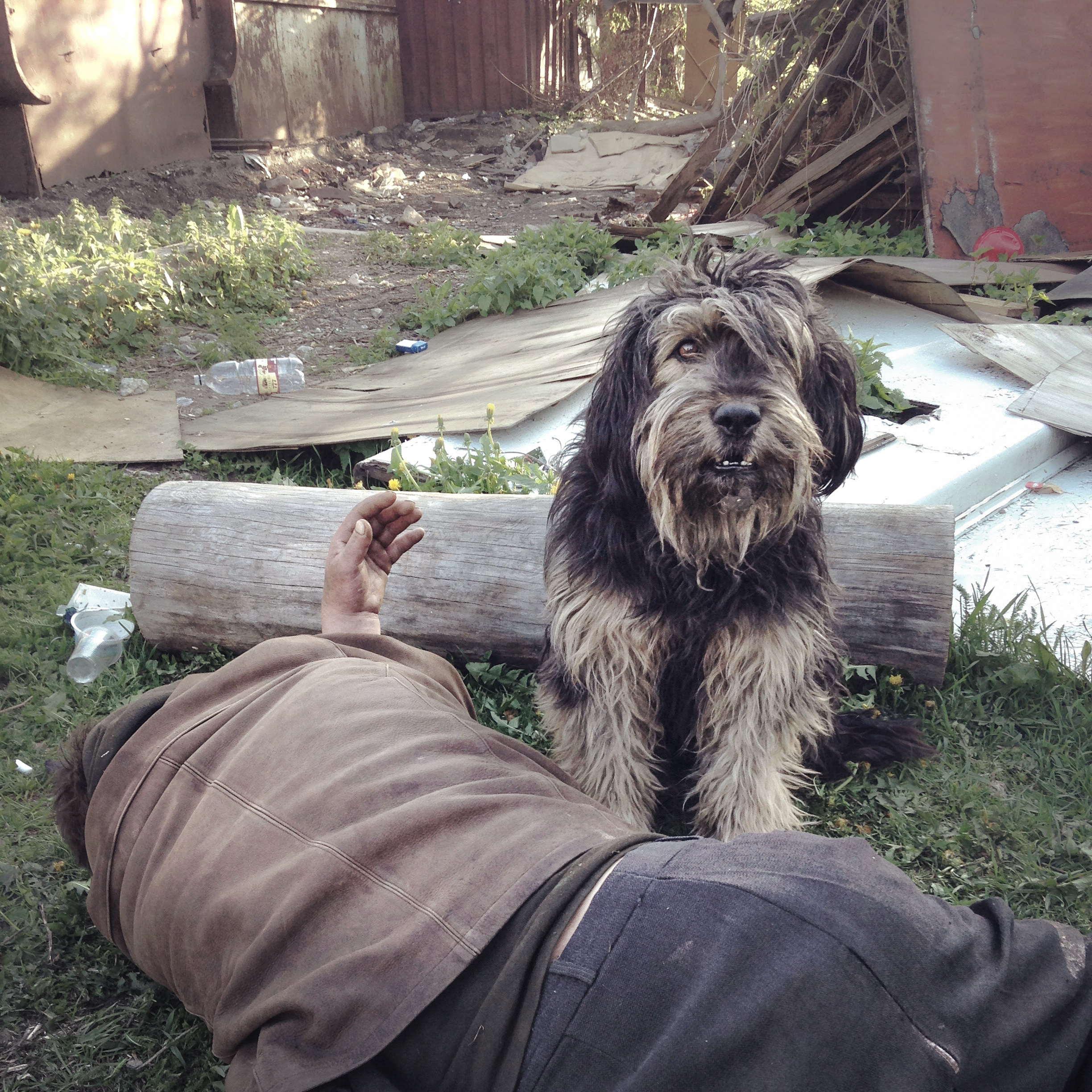 Springtime in Pskov, a city in western Russia
A Russian soldier in the mist in Roshchinsky, a town in the Samara Oblast
Photographer Dmitry Markov (pictured) grew up Pushkino, a hardscrabble industrial town north of Moscow where, for Markov and many of his childhood friends, sniffing glue and spending days outside avoiding their alcoholic dads seemed relatively normal. Somehow, though, the 35-year-old plotted a course -- through blogging, activism, and photography, which eventually won him grants and commissions from Russia's most prestigious publications (even if some tried to avoid paying him). But Markov's story is not a simple case of a talented kid making good against the odds.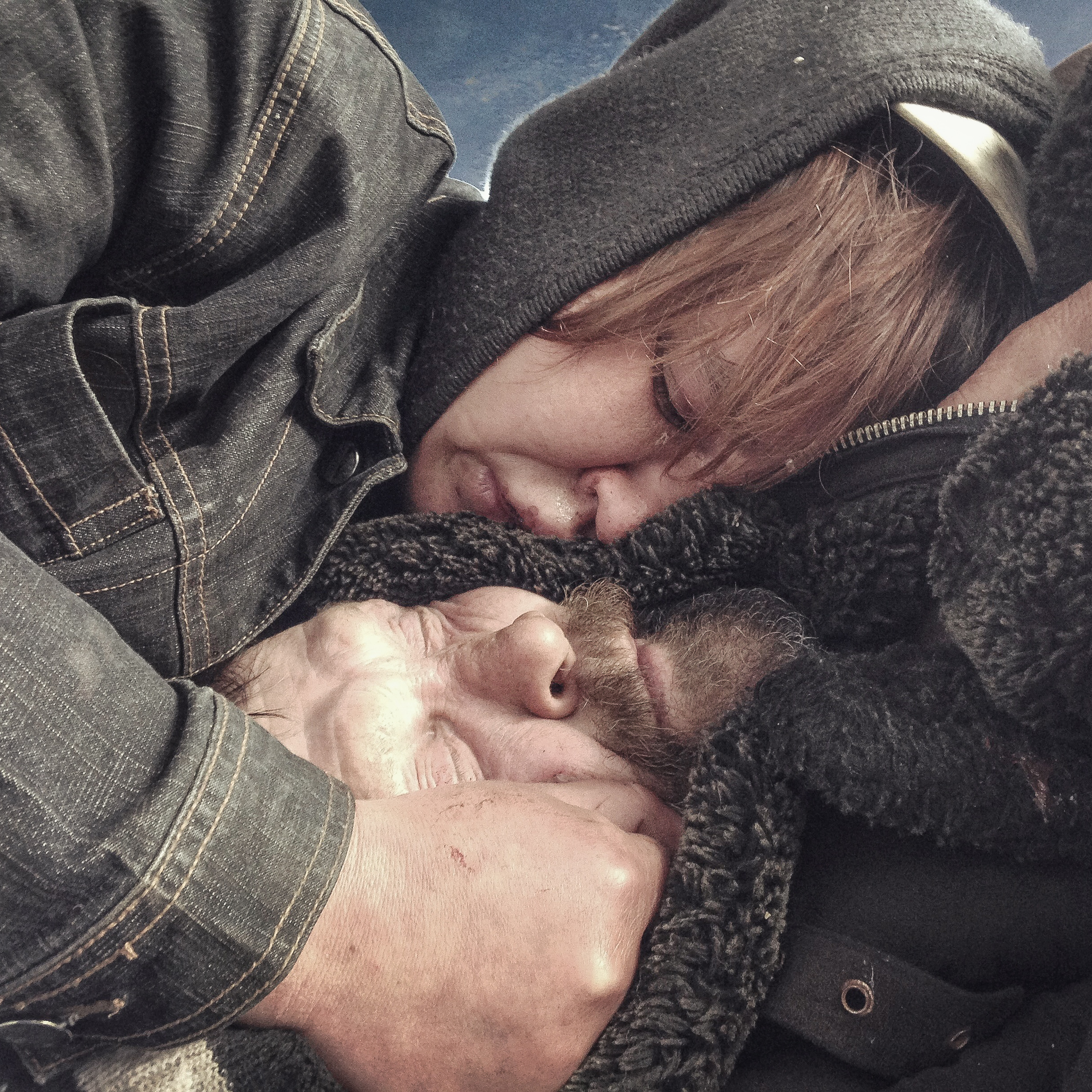 Although he's been hired for glitzy PR events and flown abroad to showcase his work, Markov keeps his work and his life firmly grounded on Russia's grittiest streets. He has amassed an Instagram following of more than 200,000 people.
Summer in Pskov. From 2005-2012, Markov volunteered at an orphanage in the city, which is close to the border with Estonia. After his camera was stolen from his room in the orphanage, he switched to an iPhone for his photography, reasoning that the image quality of a big, heavy camera was less important than the freedom of a cell phone. "Quality? Screw it, I'd sketch things with a pencil if I could draw," he wrote in a blog post.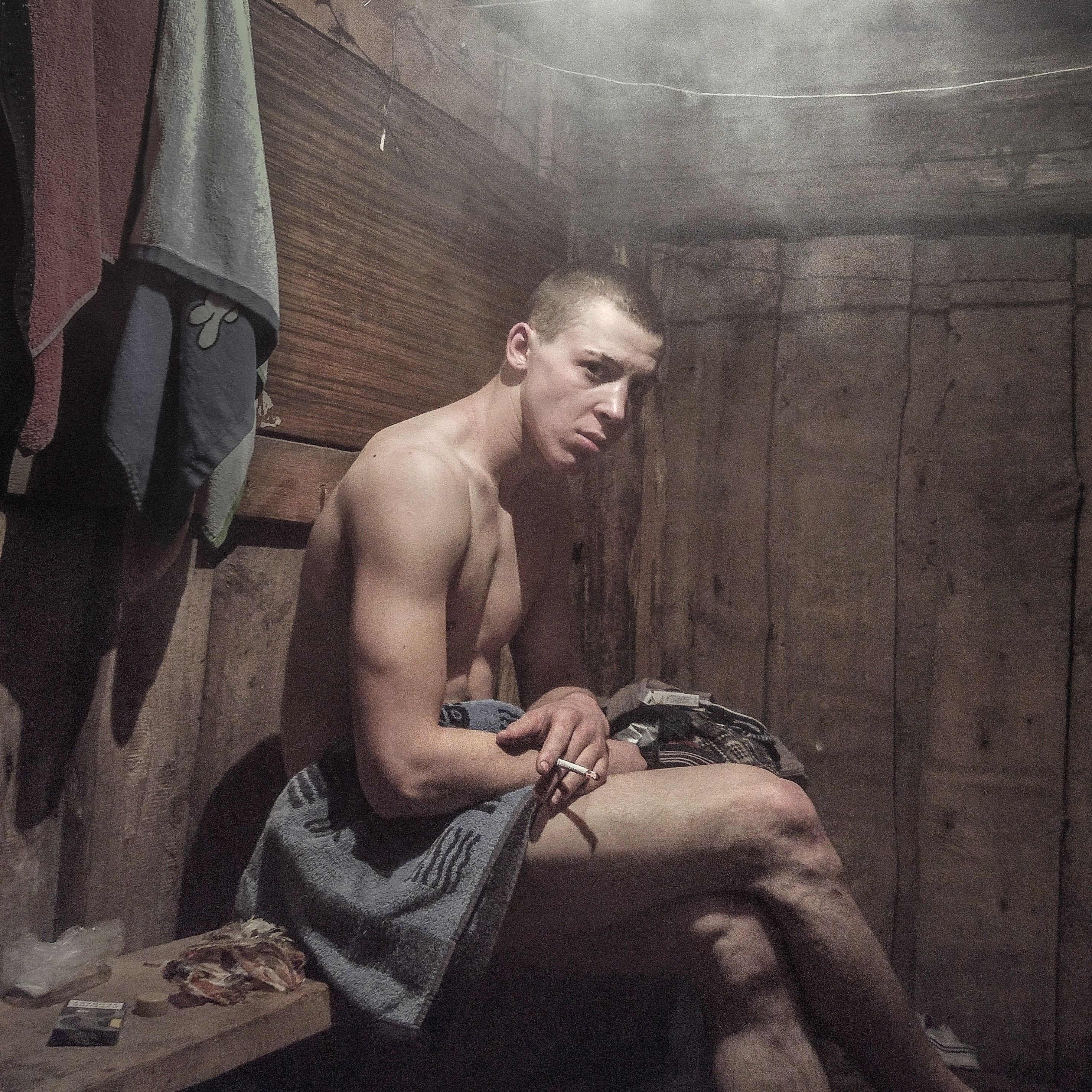 Misha, one of the orphans whom Dmitry looked after during his volunteering years, sobering up in a banya after a fistfight.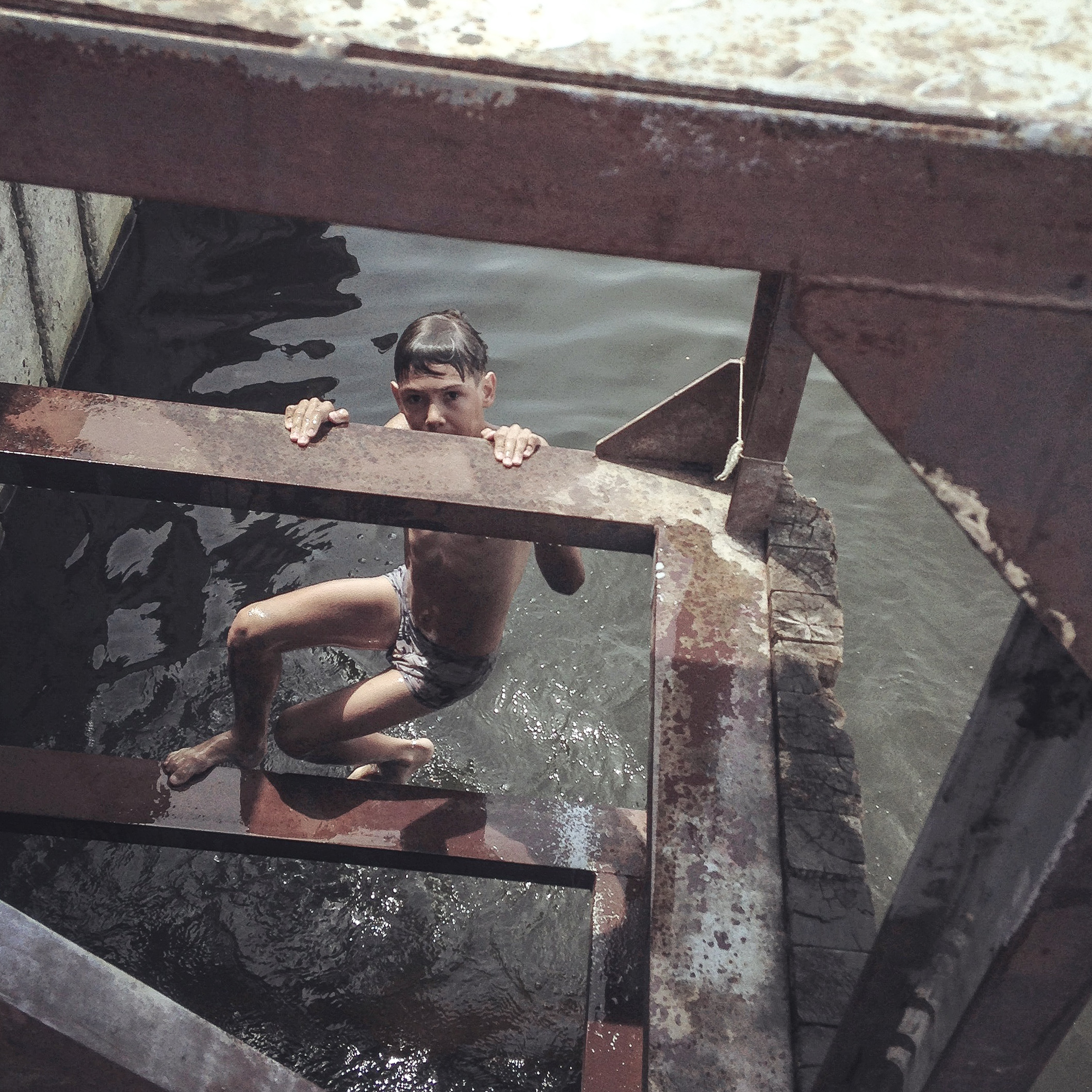 Markov said helping to raise orphan children is like keeping a Tamagotchi, the handheld digital pets which were popular in the 1990s. "You get this little monster that you feed and feed and feed, and the f***er grows and grows and grows, and it feels like everything in life is not in vain, not in vain, not in vain."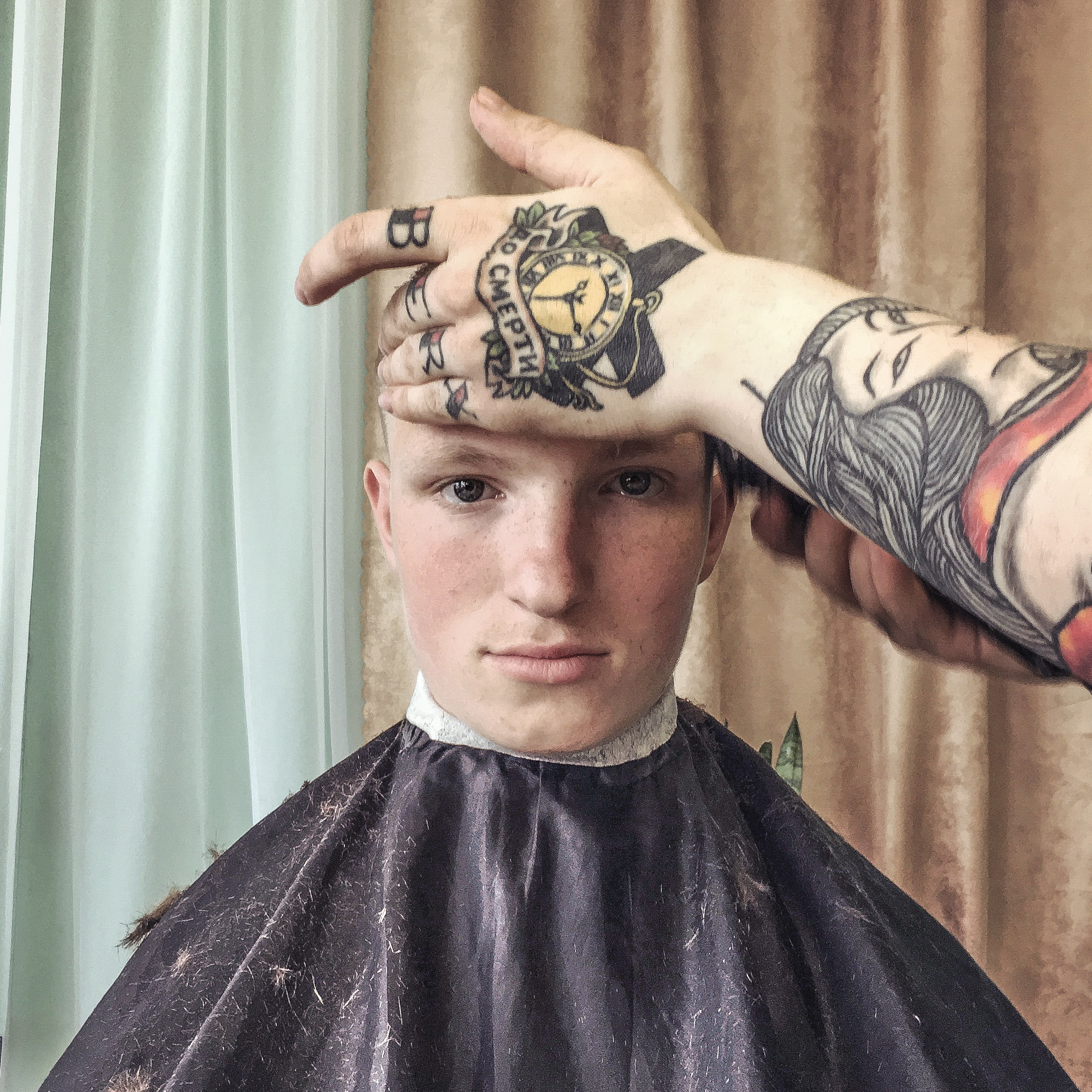 A young orphan gets a buzz cut before leaving an orphanage. In a blog post recalling his volunteering days, Markov says there were a few perks to the job. "We used to pass [donated things] on to the kids. I was the primary filter for the clothes that came from Moscow and I would take all the trendy stuff for myself. In principle, I didn't see anything awkward about that. The only awkward moment was when I put on a shirt to meet a girl [and it turned out] she was the one who'd donated it."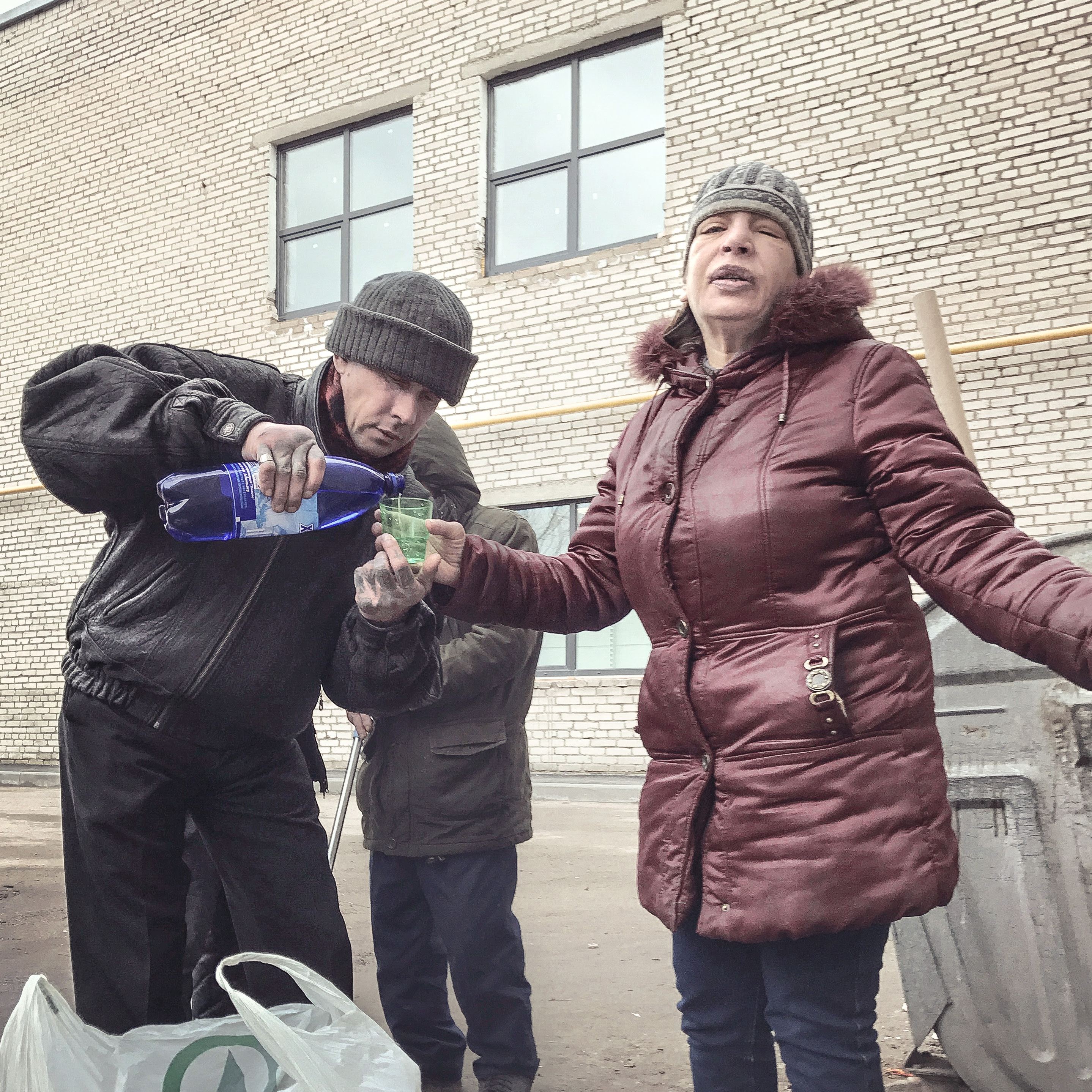 A Putin-esque drinker pours for a friend in Pskov. Markov's sometimes bleak depiction of Russia's provincial towns has earned him some criticism online.
A commenter on this photo of a cigarette break in Vishniy Volochek wrote: "This is what doom looks like."
In an interview with RFE/RL's Siberia Desk, Markov explained his choice of heroes for his photographs with a story that reads like something straight out of Chekhov: "My grandmother died recently. She worked as a seamstress in a factory. Under the bed she was lying in the weeks before her death, she kept a sack of potatoes -- she sewed these same sacks every day for decades. My grandma lived like this. You could call this 'doom,' too, right? I doubt young people dream of working all their lives in a factory and dying on a mattress above a bag of potatoes."
"I doubt young people dream of working all their lives in a factory and dying on a mattress above a bag of potatoes."
"At the same time, when I see these scenes -- these [saleswomen on a cigarette break pictured above] or this bag of potatoes, I want to see the meaning and beauty in it. This is life. It passes by like this. And it's not two or three people. Most people live like that. I want to capture them. Look at any magazine rack: stars and celebrities. I want to capture the simple person, to show the beauty of ordinary life."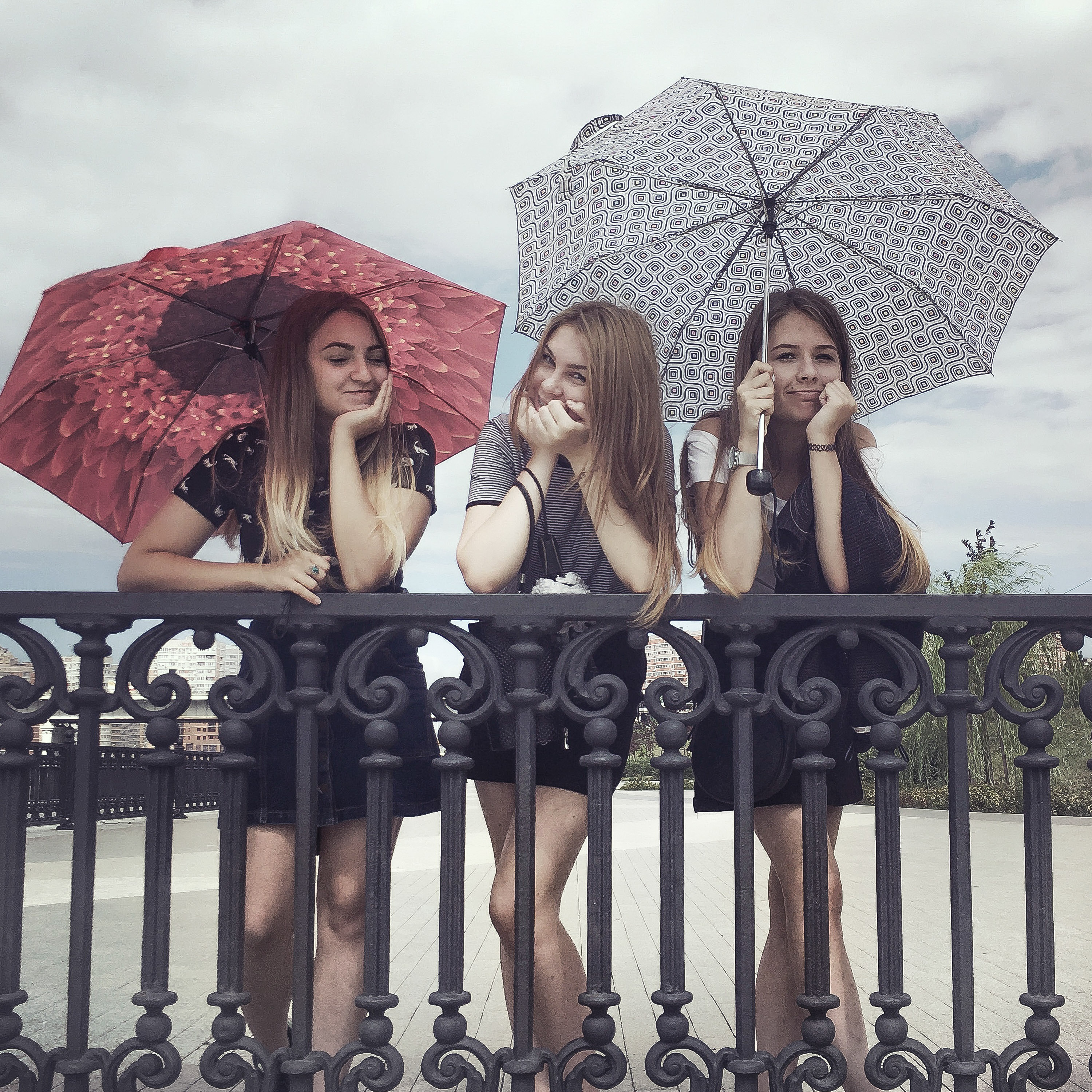 Girls in the summertime in Krasnodar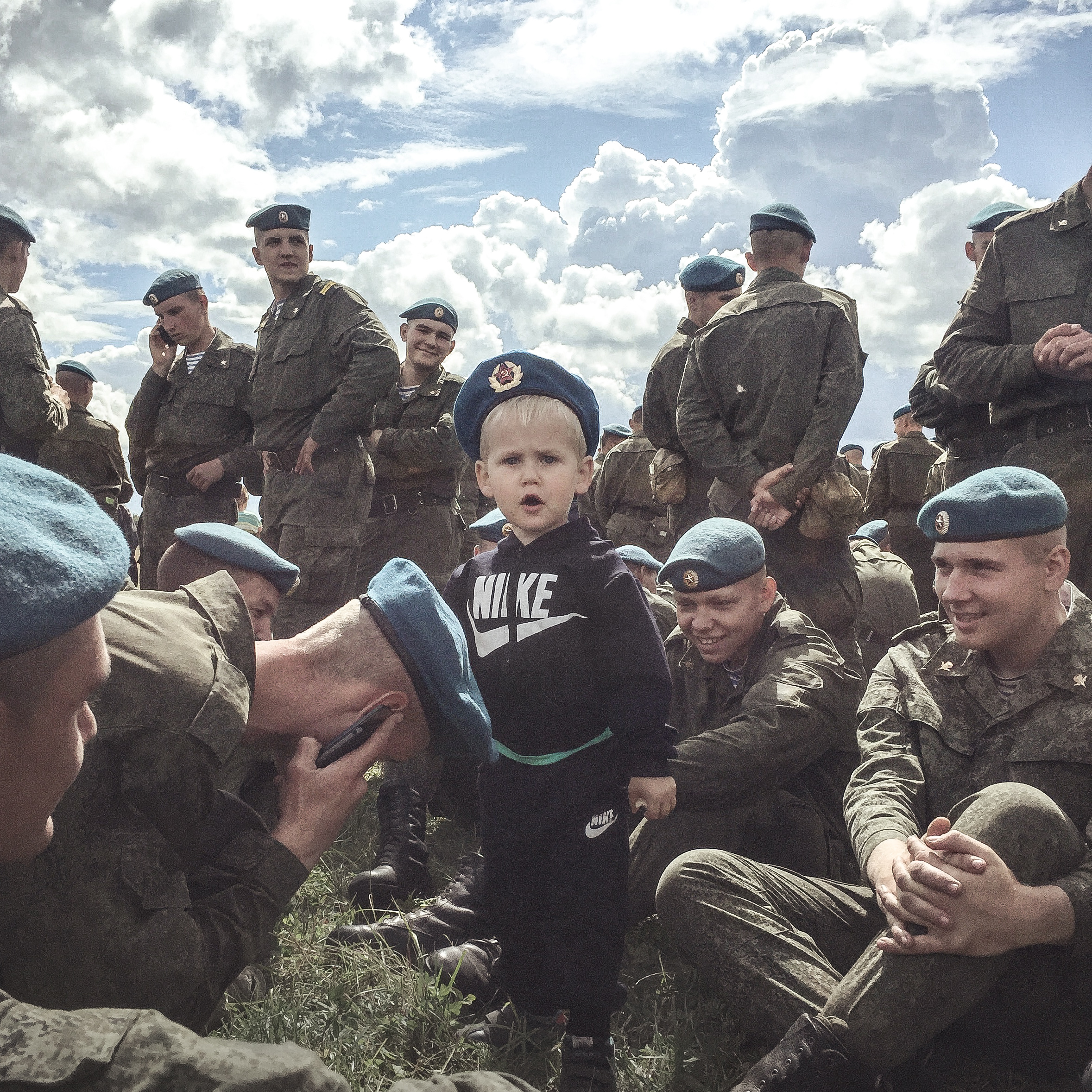 Paratroopers Day in Pskov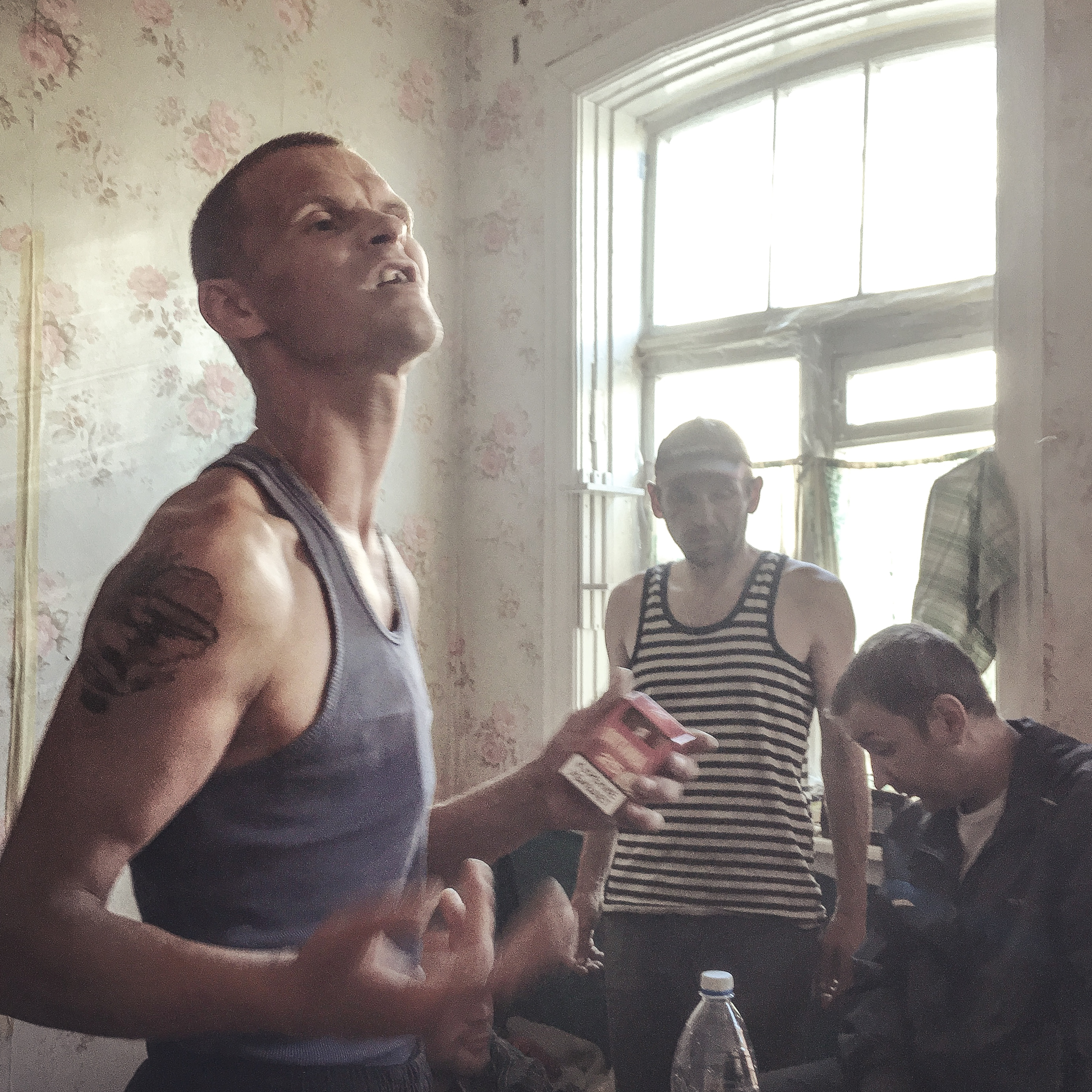 An apartment scene in Pskov. Markov told RFE/RL that around half the people he photographs are personal acquaintances.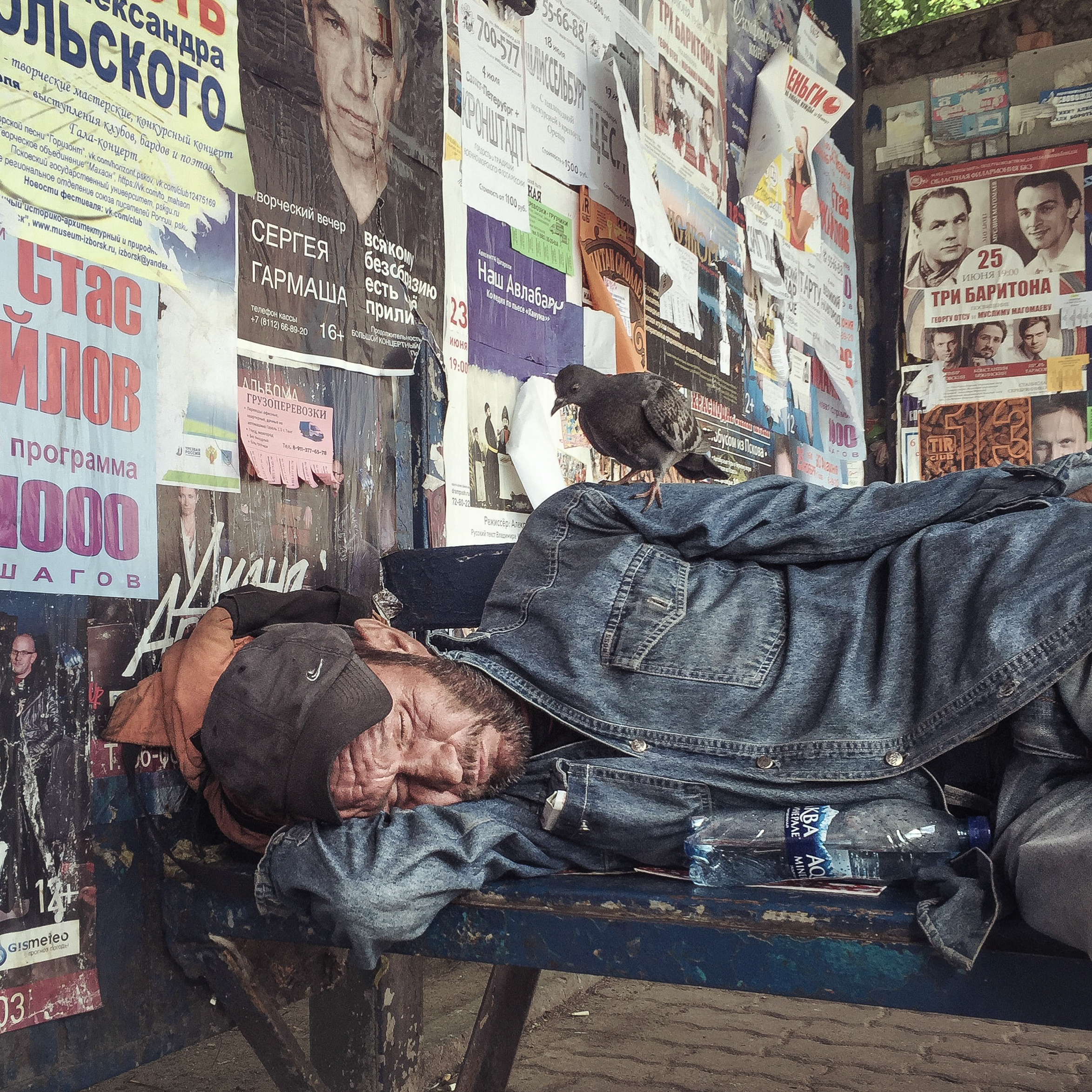 "In a sense, these drunks are more frank in intelligent discussions than those whose problems are safely hidden under a thick layer of social norms and morality."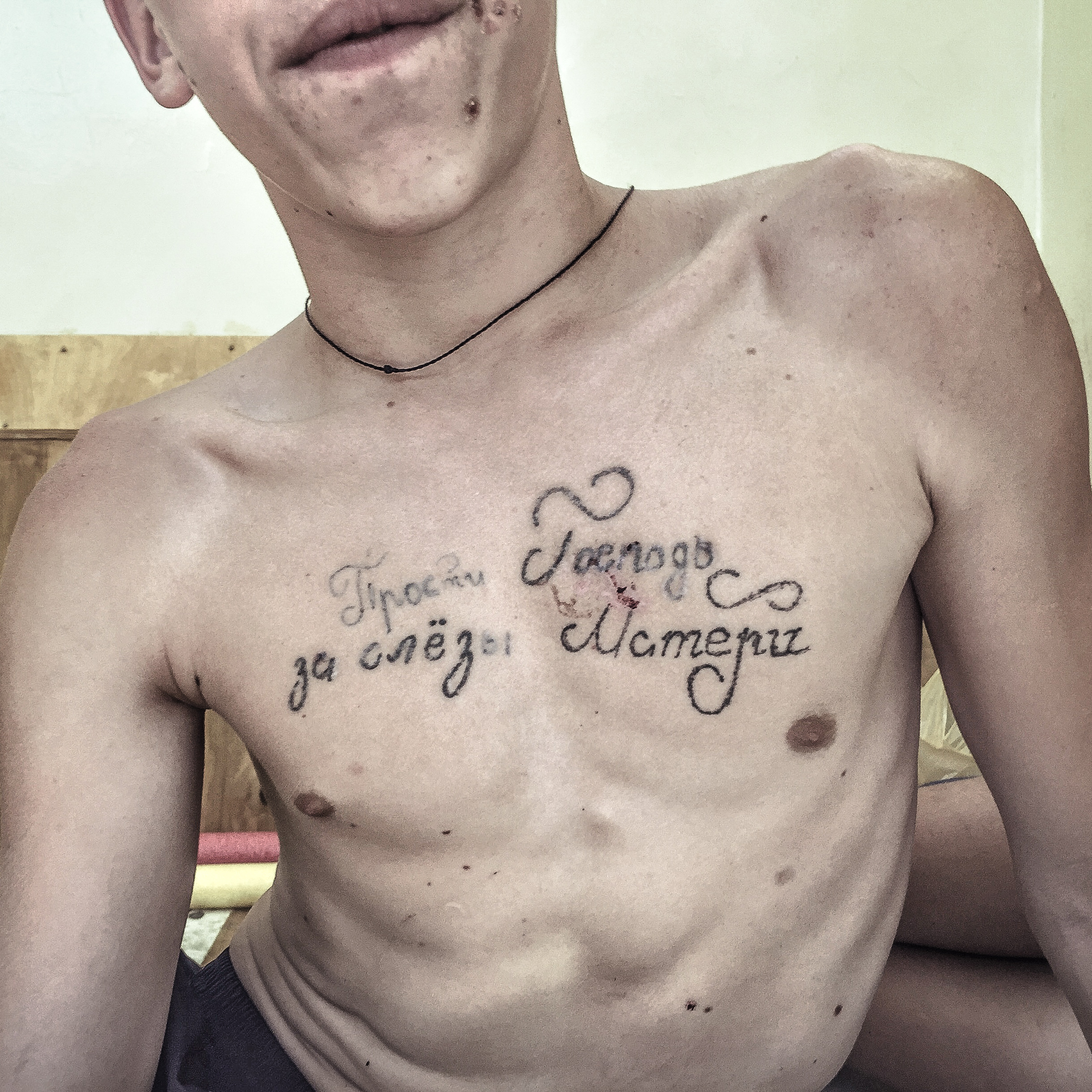 A young man in Pskov tattooed with the words, "God forgive me for my mother's tears."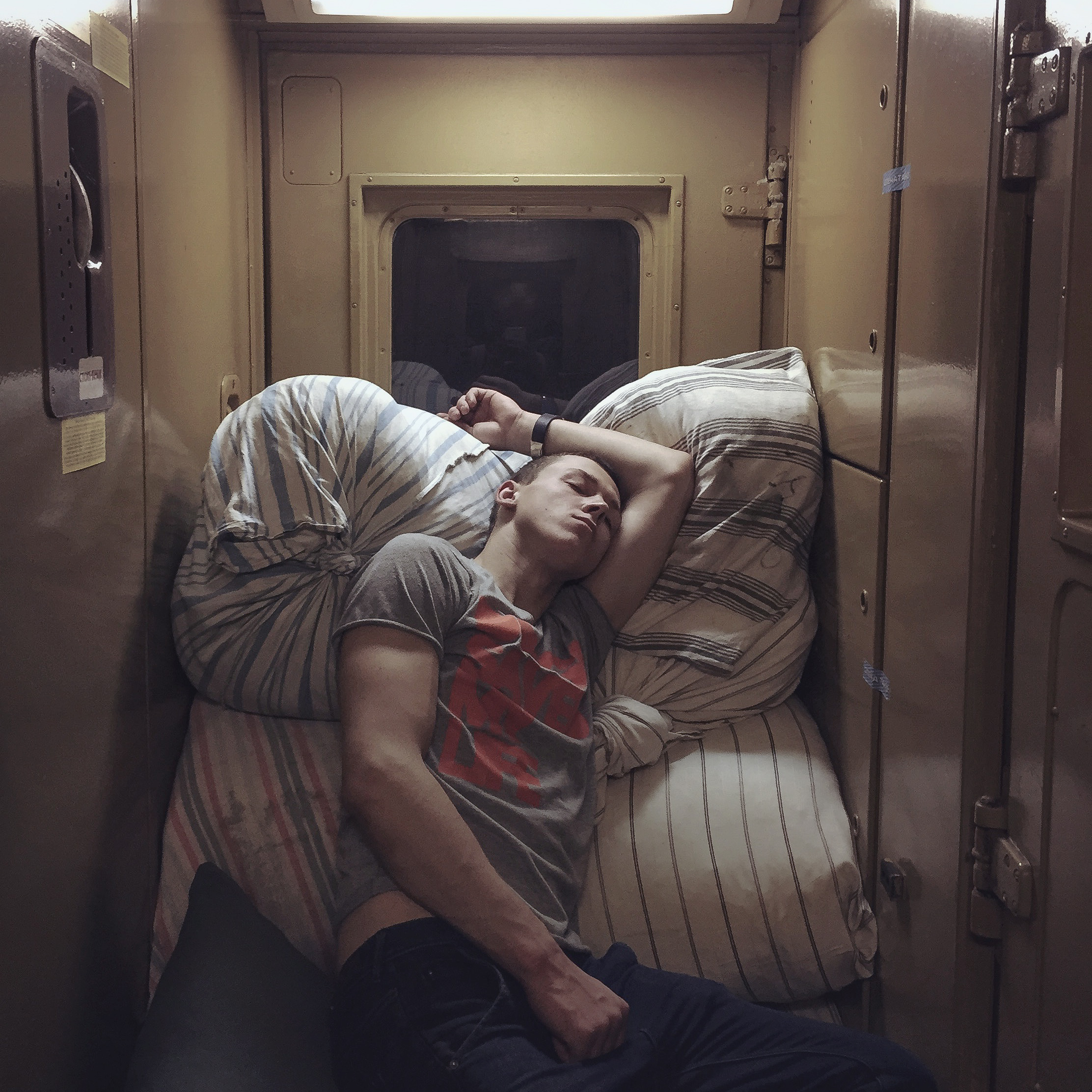 Markov's work with orphans has led to uplifting stories, like Misha, pictured dozing in a train, who now works as a cook in a ski resort. But Markov has also had crushing disappointments.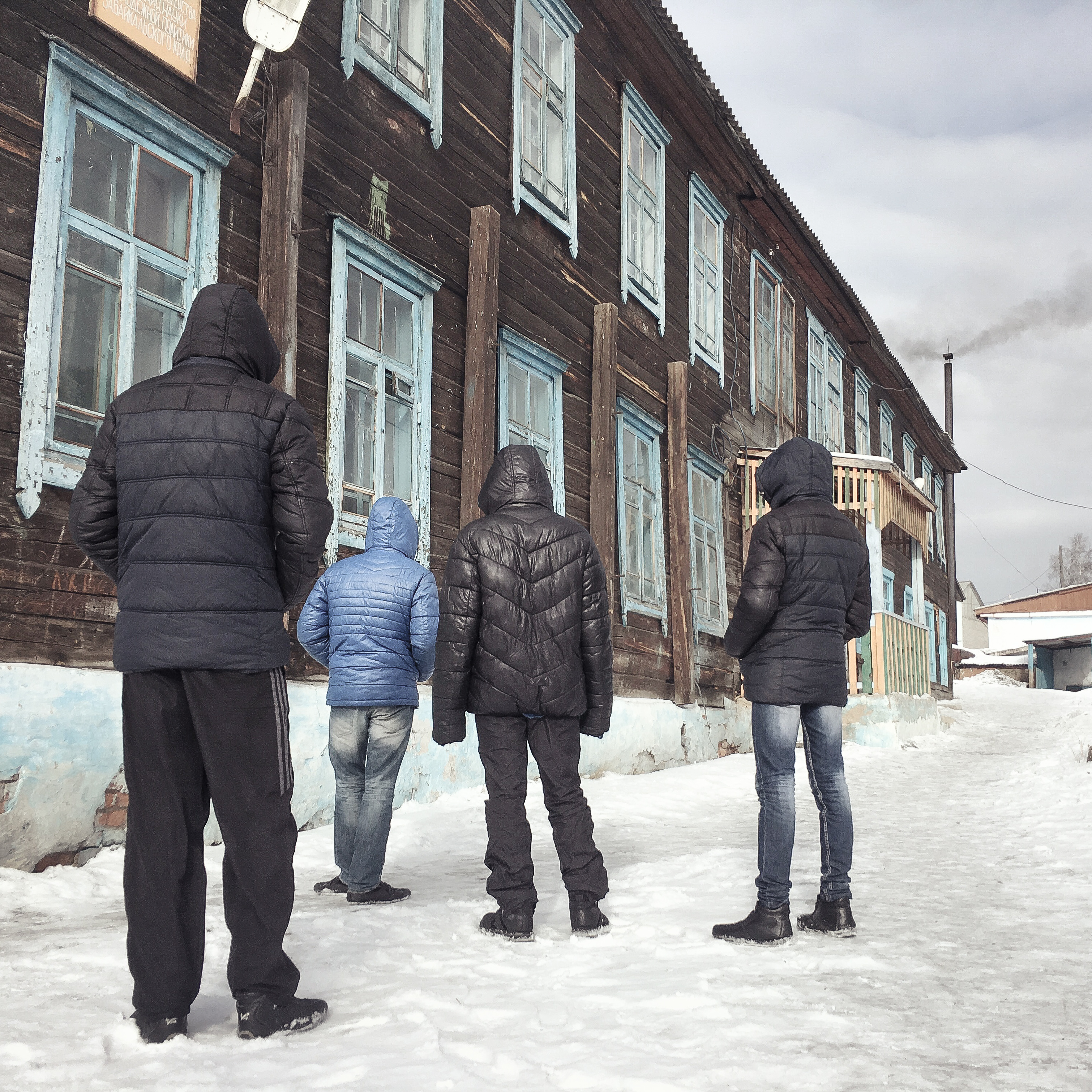 "Sometimes it feels like it would be easier to look after kids with cancer. At least then there's a clear scope for your involvement. Everything worked out, the kid was cured, fine, it's done.
A volunteer in a cancer ward has no obligation to think about who this kid will become in a decade. He wasn't cured, he died -- well you cry, accept it, and move on. The kid won't be hanging out on the street corner with a packet of glue…or texting you from prison, plunging you into gloomy thoughts and guilty feelings."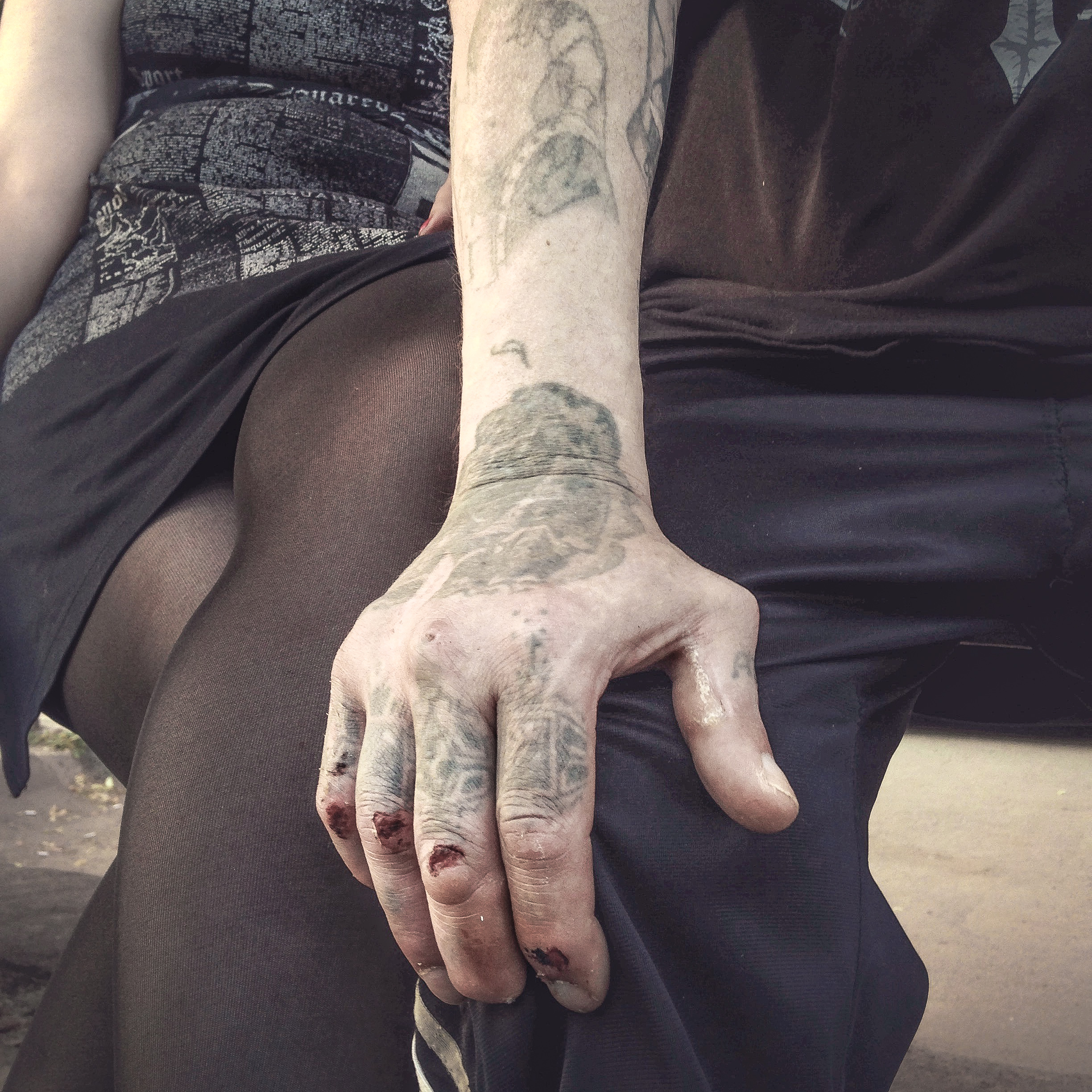 Tattoos and scraped knuckles in Pushkino, Markov's hometown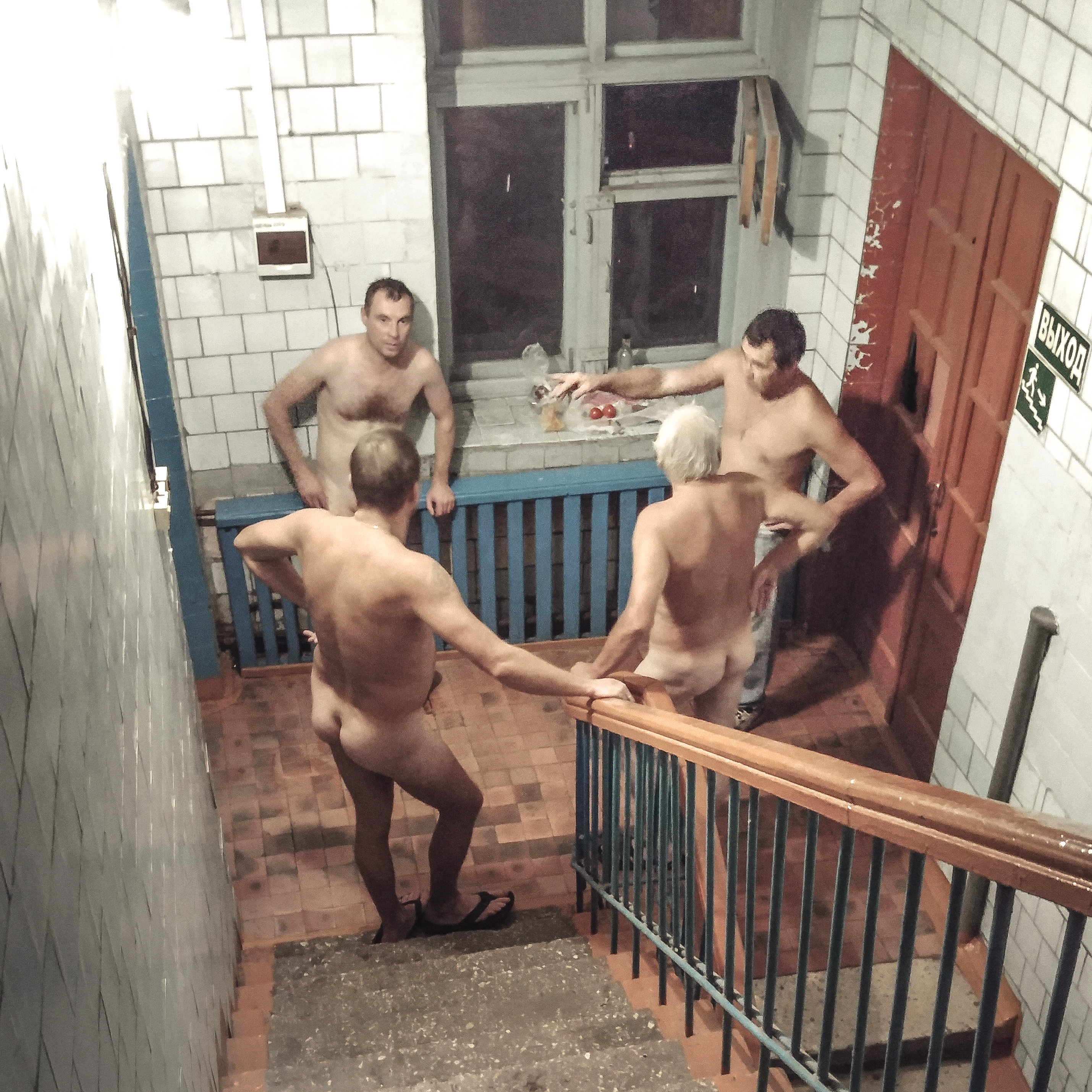 Naked friends outside a banya in Pskov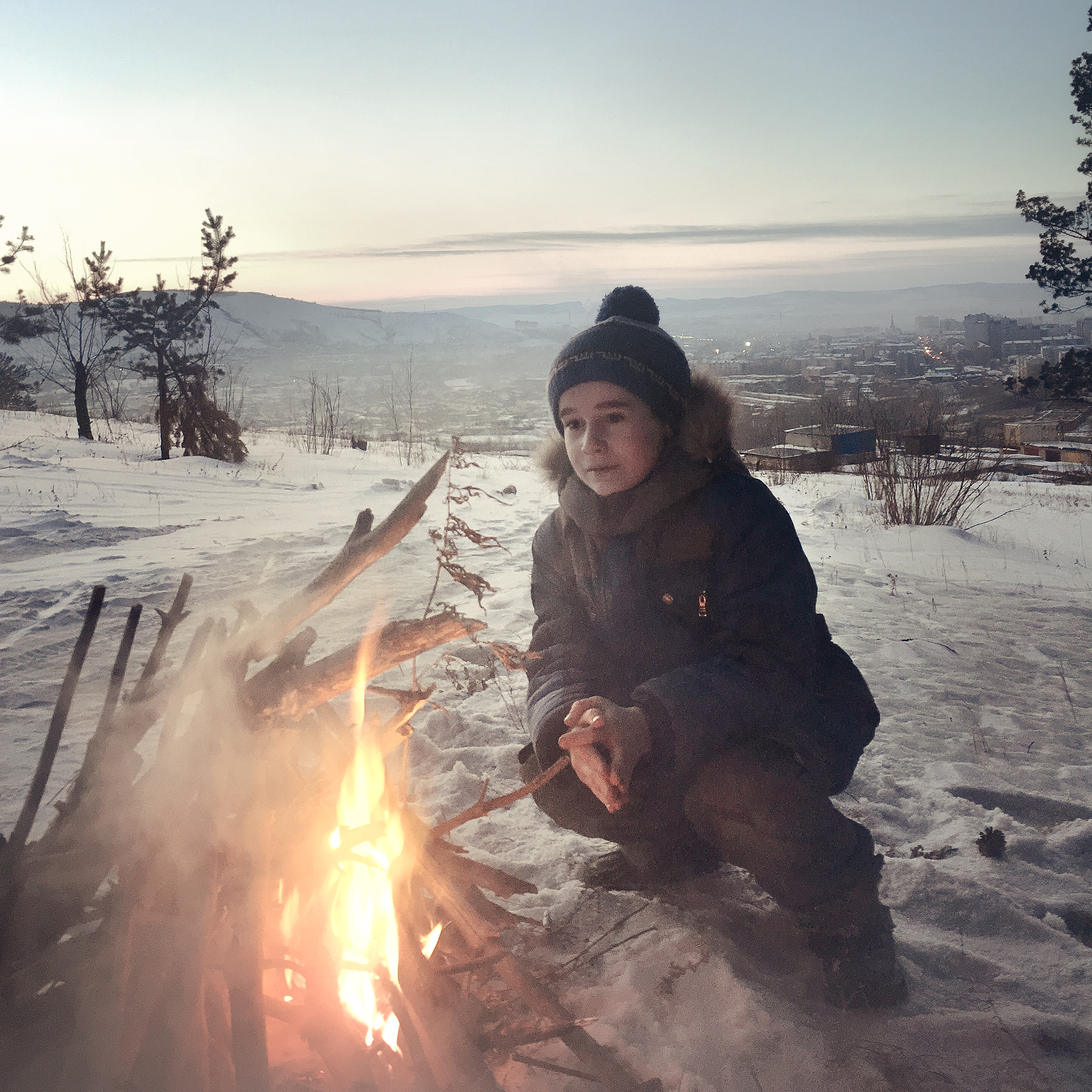 A winter bonfire on a hill above Chita in Siberia. Markov now travels widely throughout Russia but has chosen to settle in Pskov, a town he says he loves, despite the occasional sadness of life in provincial Russia.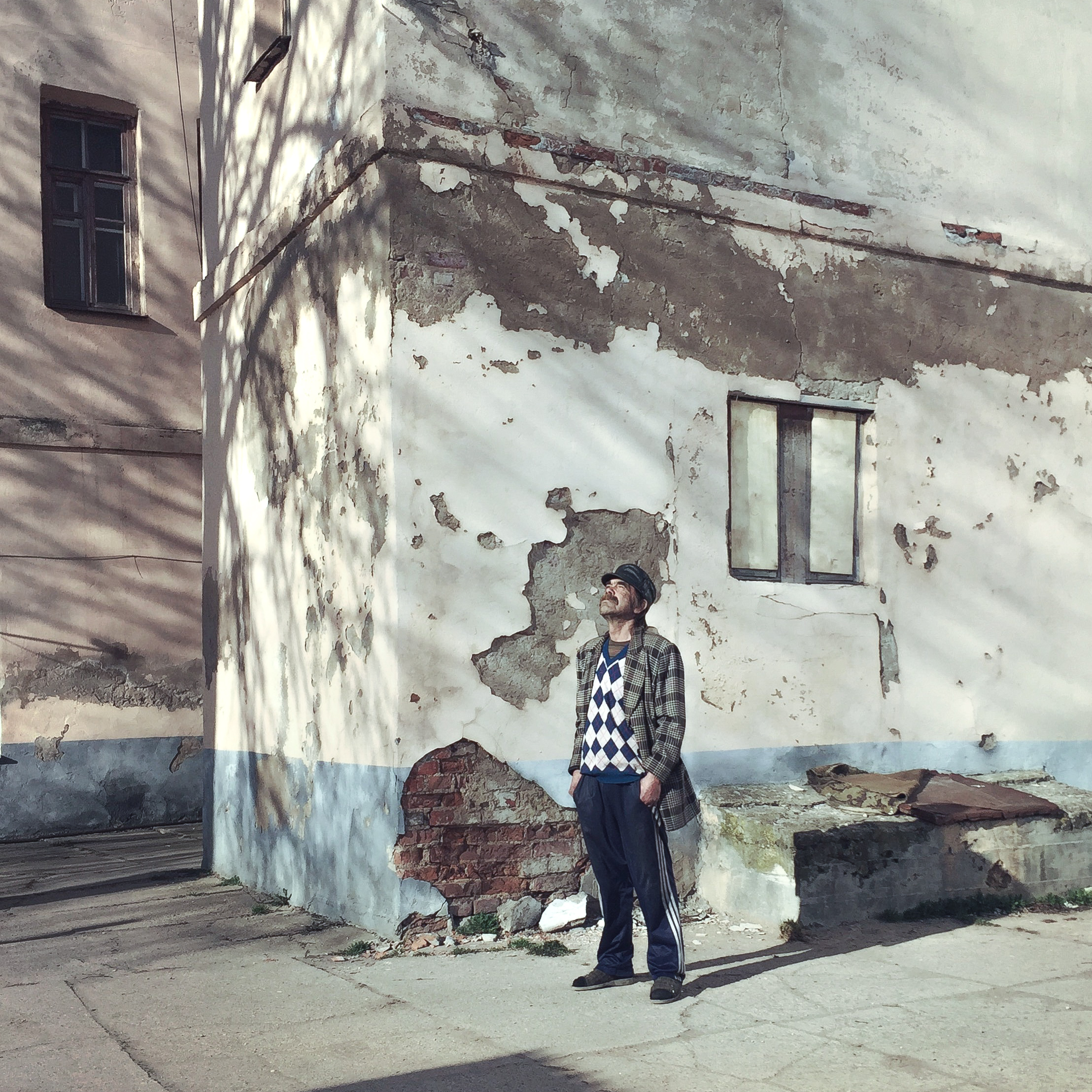 In a blog post about lying awake at night, Markov wrote that under his window, "a man [not pictured here] was trying to stop his wife leaving the house, apparently to go and party. 'F**k Shalava, you're leaving a child alone! B****, I'll kill you!' The car left and he kept yelling for 15 minutes into the void. Yearning and despair."
Lake Baikal in Siberia. Markov says he now has enough money to put down a deposit for an apartment "that would give me some stability and social approval. But on the other hand, it's much more fun to squander [money] on travel."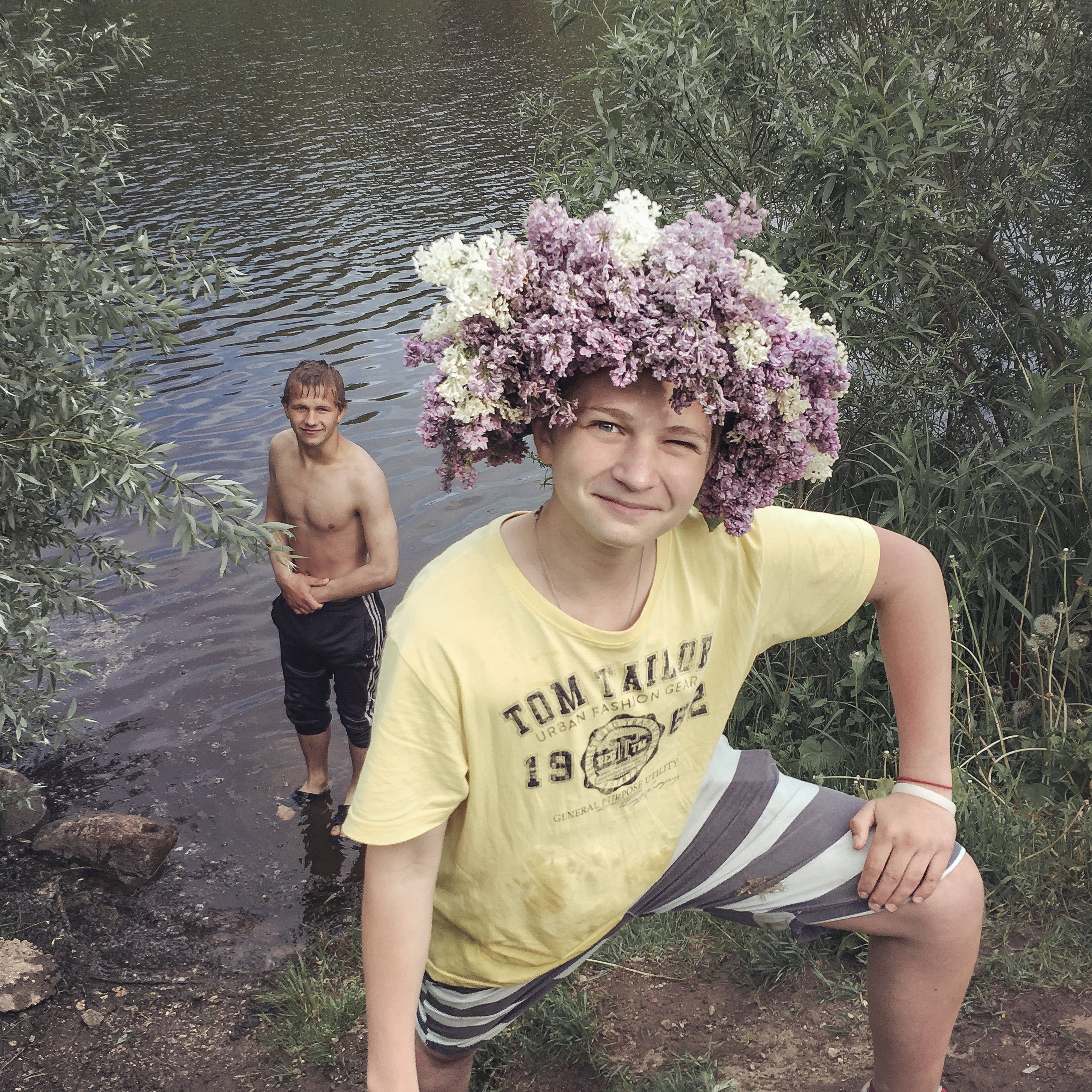 After the experiences Markov has had, he has developed a simple philosophy for life: "The presence of hands, feet, and a head is all you need for happiness."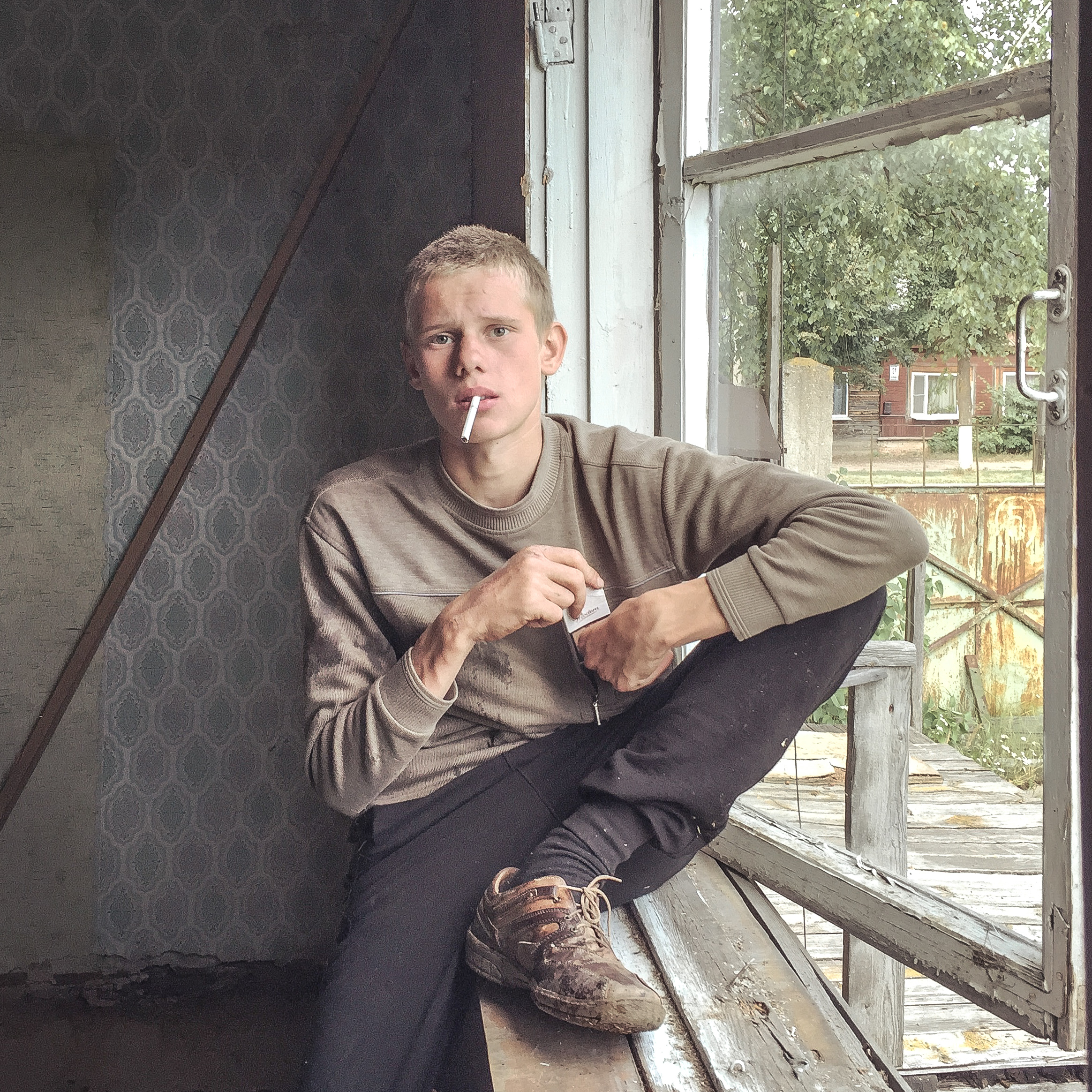 A boy in Sebezh chilling with a cigarette. Of his plans for the future, Markov just says: "Nothing in particular. I'll just keep shooting photos."
------------------
Text by Amos Chapple