A decaying sports and cultural center hidden in a forest in the spa town of Jermuk offers a fascinating insight into Armenia's Soviet period.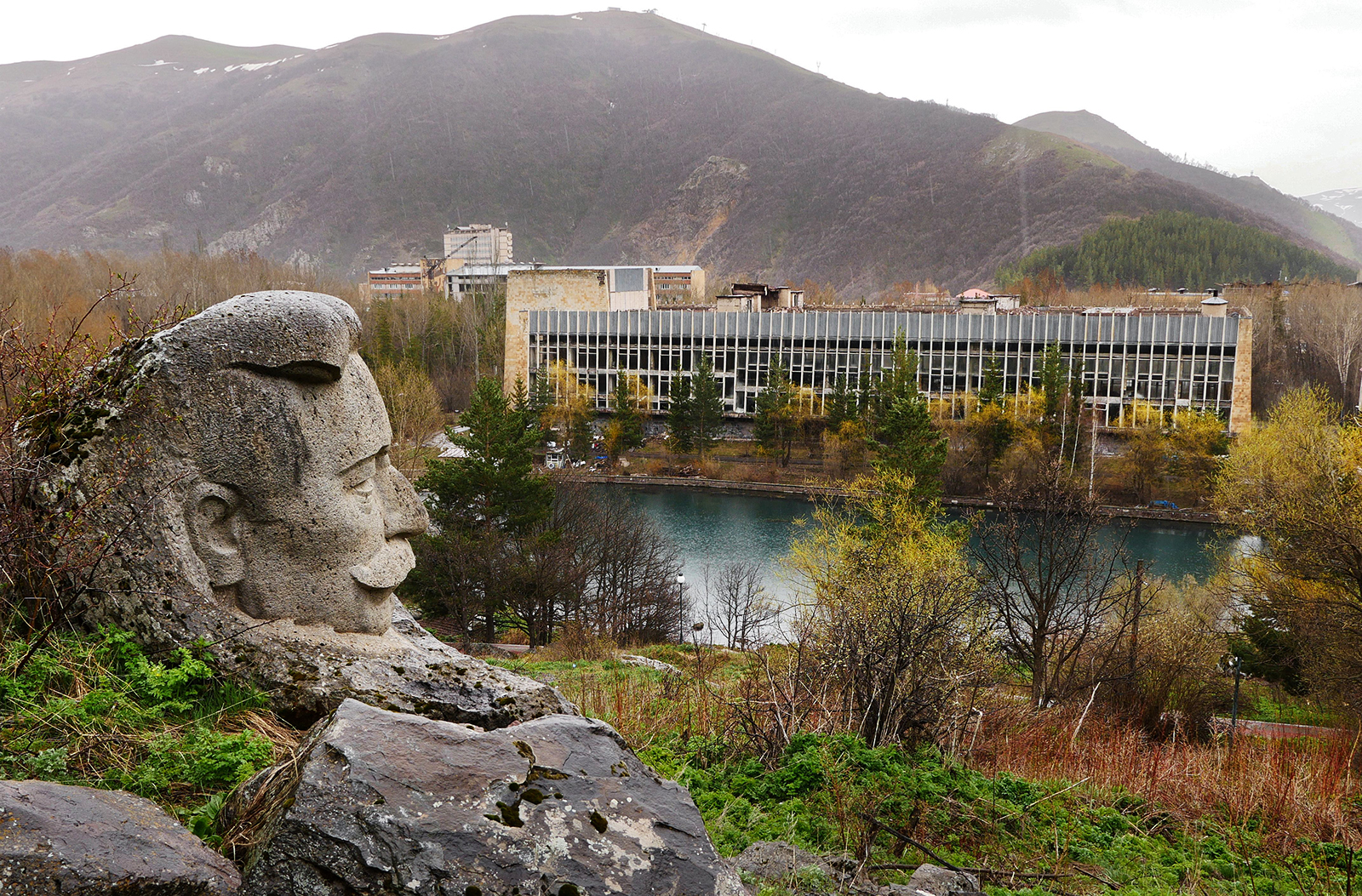 The abandoned complex stretches 80 meters along the bank of a small lake fed by mountain streams.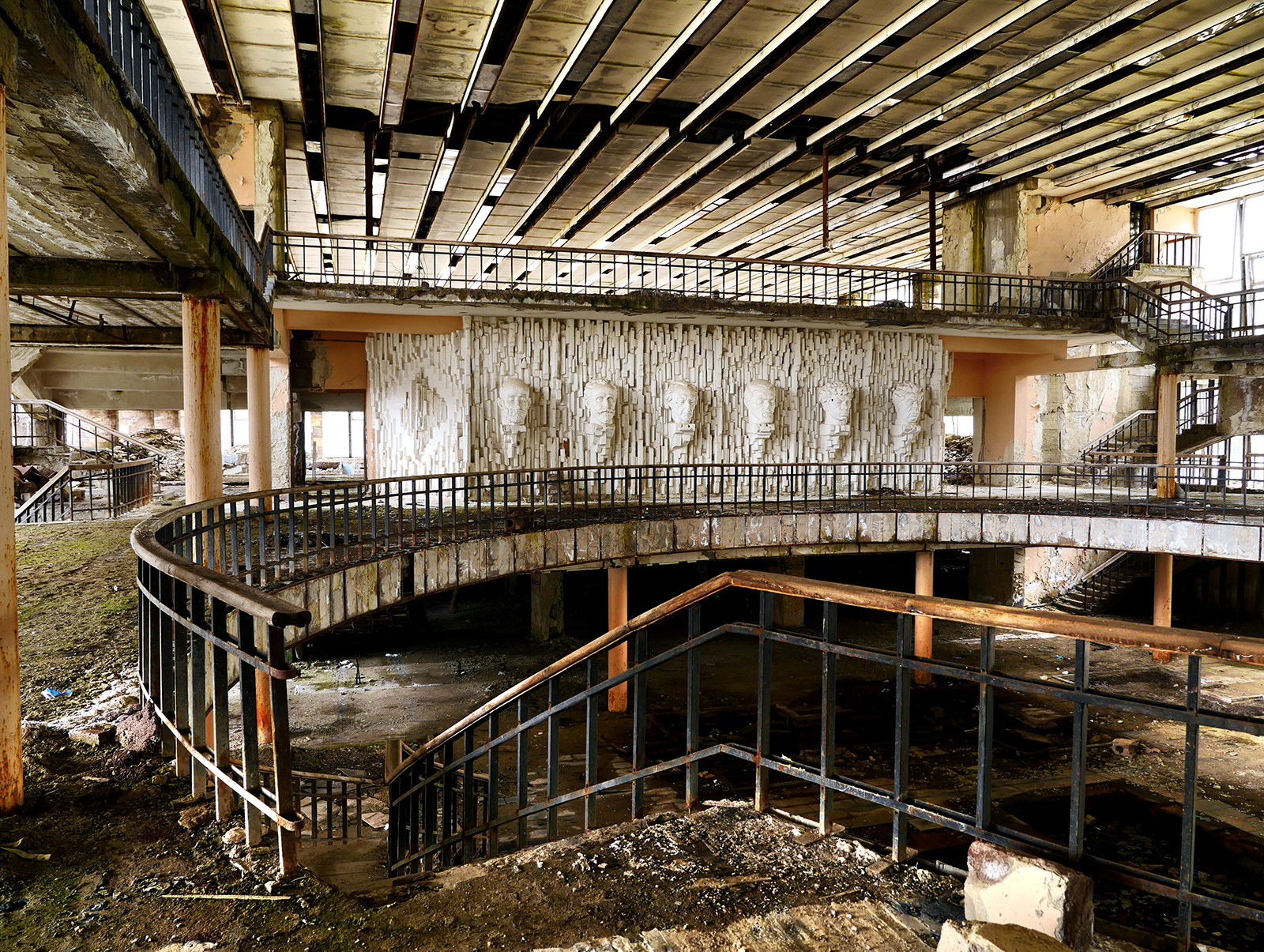 Inside, white plaster busts peer out over a vast central atrium.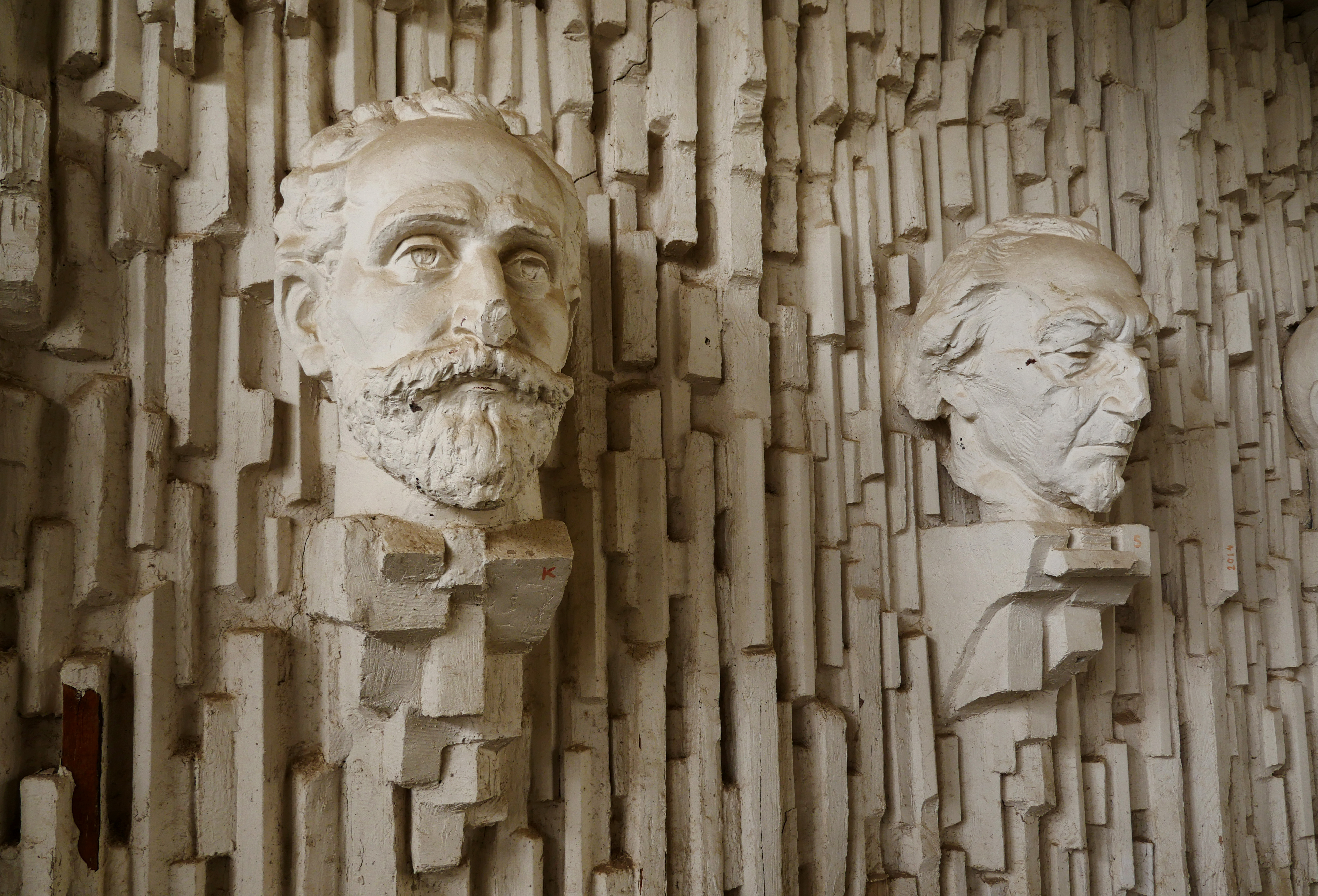 The sculptures are of prominent (and presumably Soviet-friendly) Armenian writers, painters, and musicians.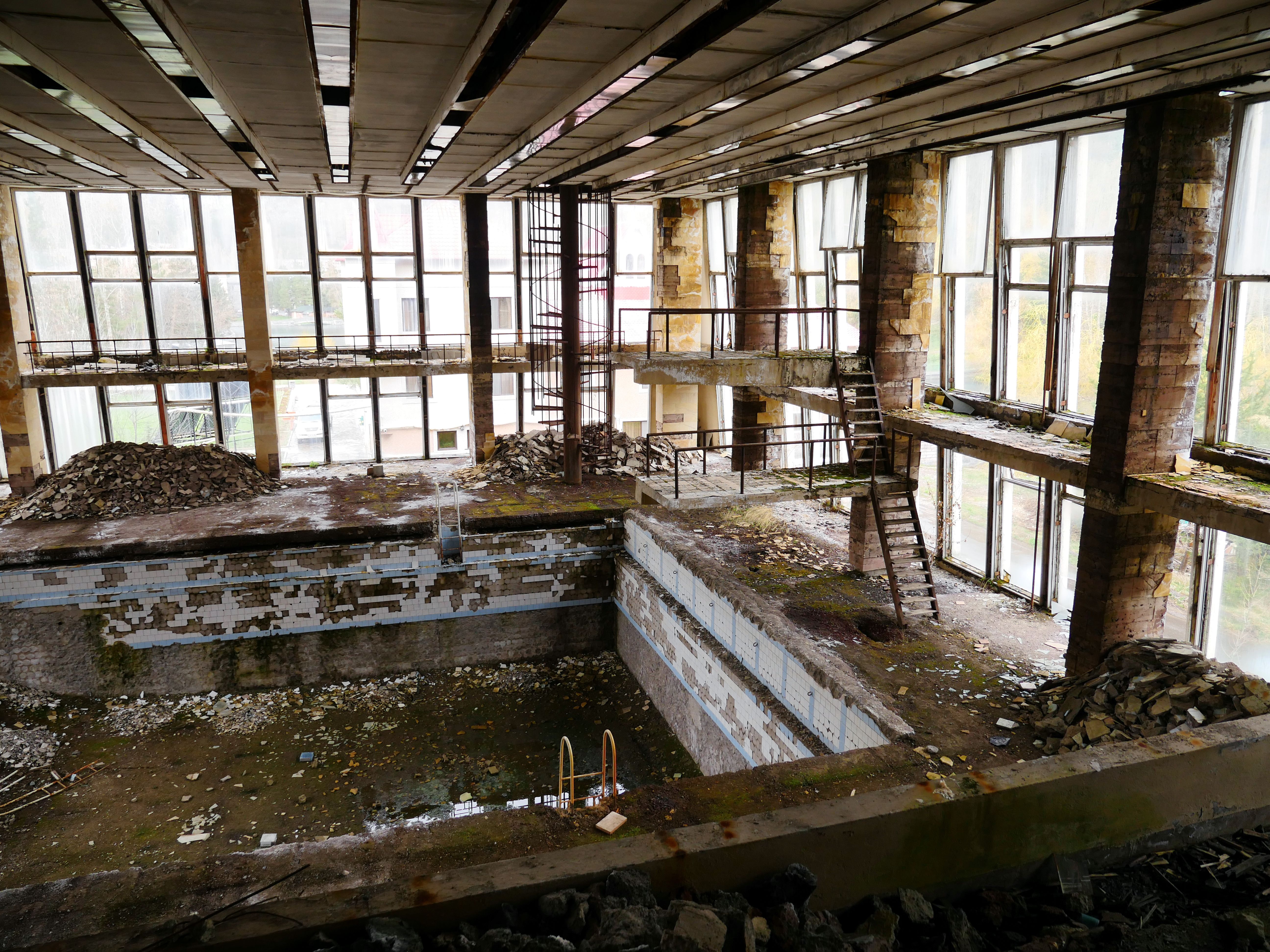 A Chernobyl-esque swimming pool in the western end of the center. An elderly man, who asked to be identified only as "someone who lives in Jermuk and cares about it," told RFE/RL the construction of the building began in the early '80s and was completed just a few years before the Soviet Union collapsed in 1991.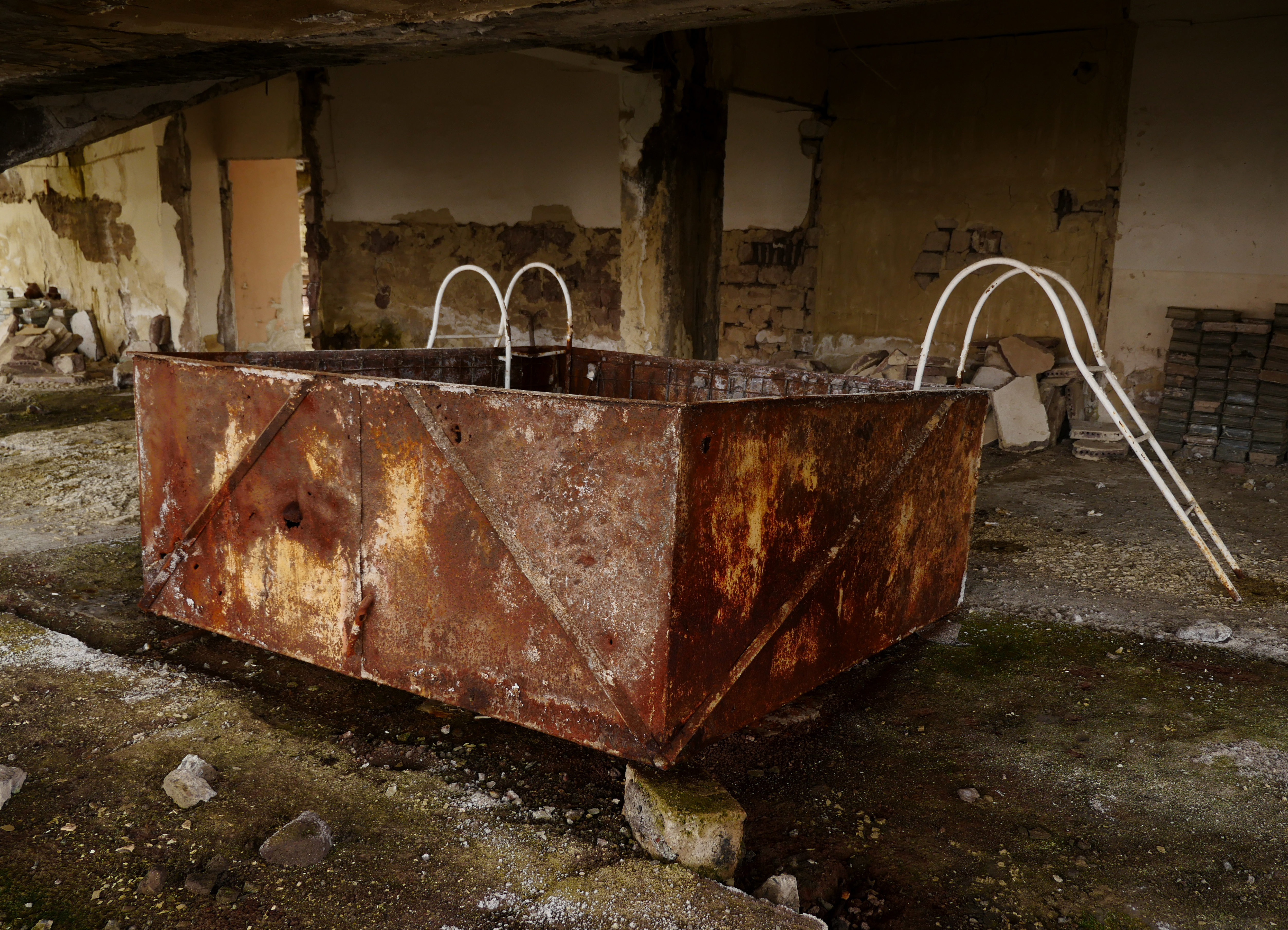 A plunge bath alongside the main pool. The man said that in addition to the sports pool, there was once an open-air pool on the roof of the building where parties were held in summer.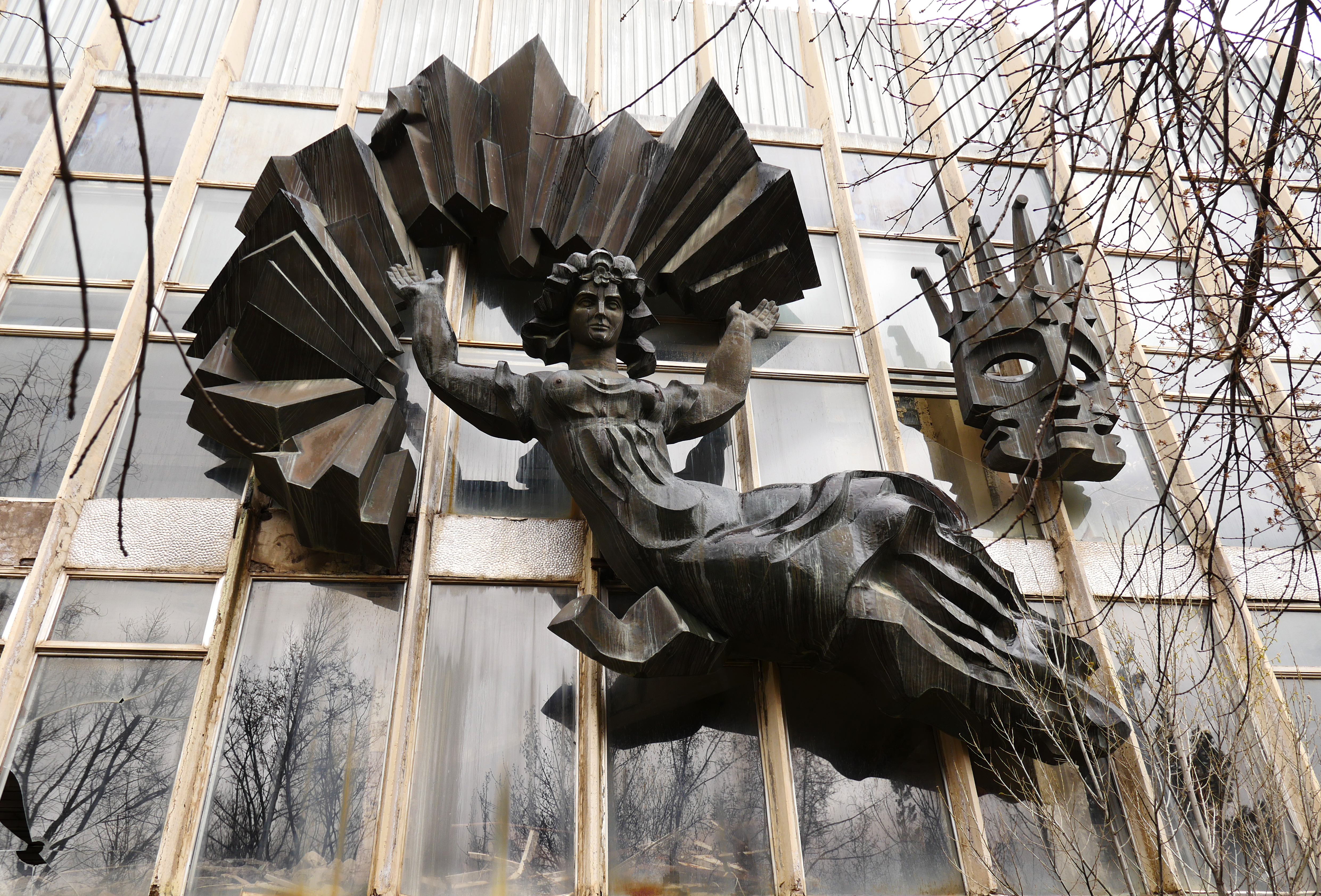 On the exterior, this brass sculpture offers a clue to the cultural events once held inside.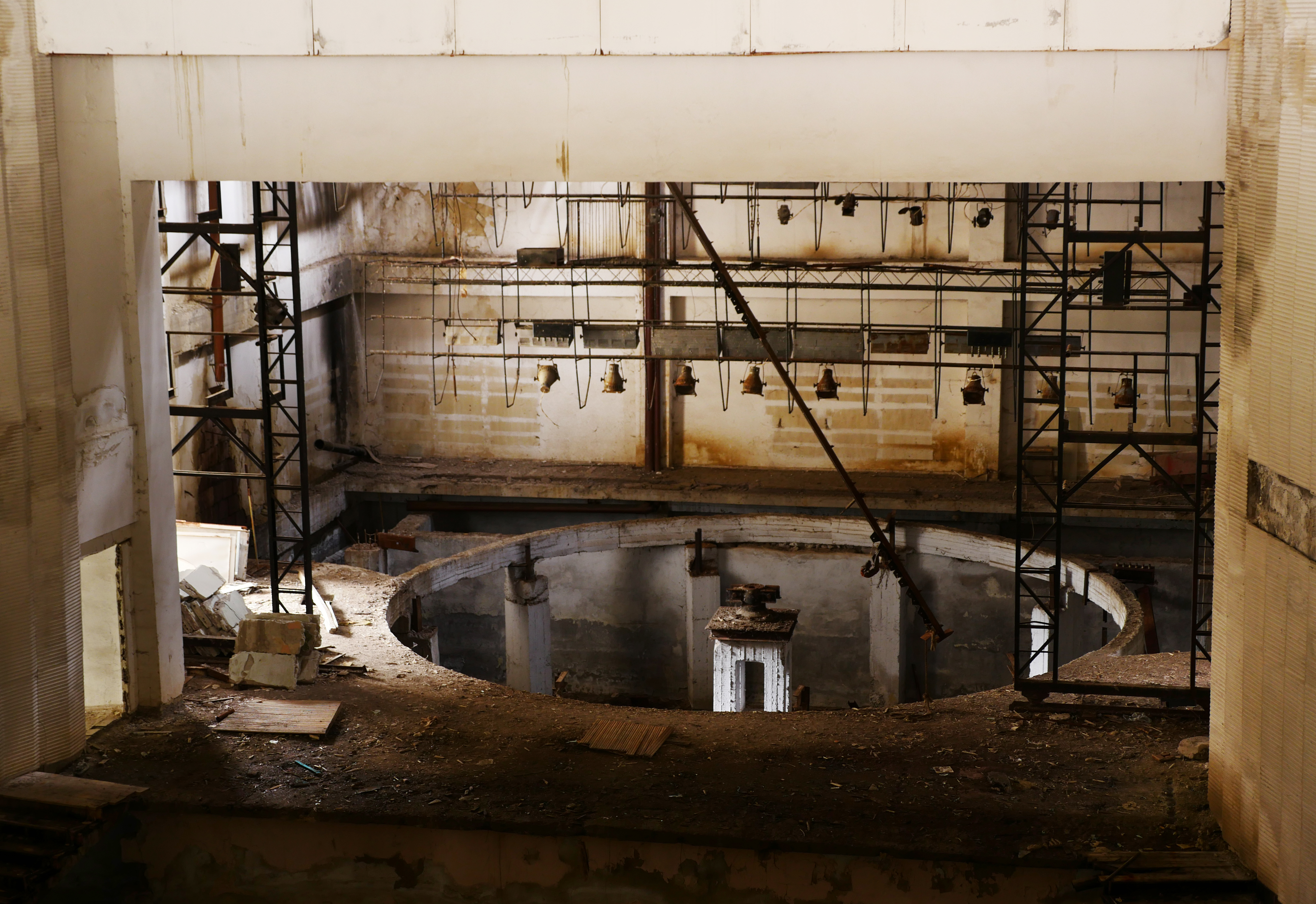 A giant concert hall for music and theatrical events holds what appears to be the remnants of a rotating stage at the eastern end of the building.
A Soviet foosball table in a basement room.
Plaster reliefs are sculpted over a base of polystyrene.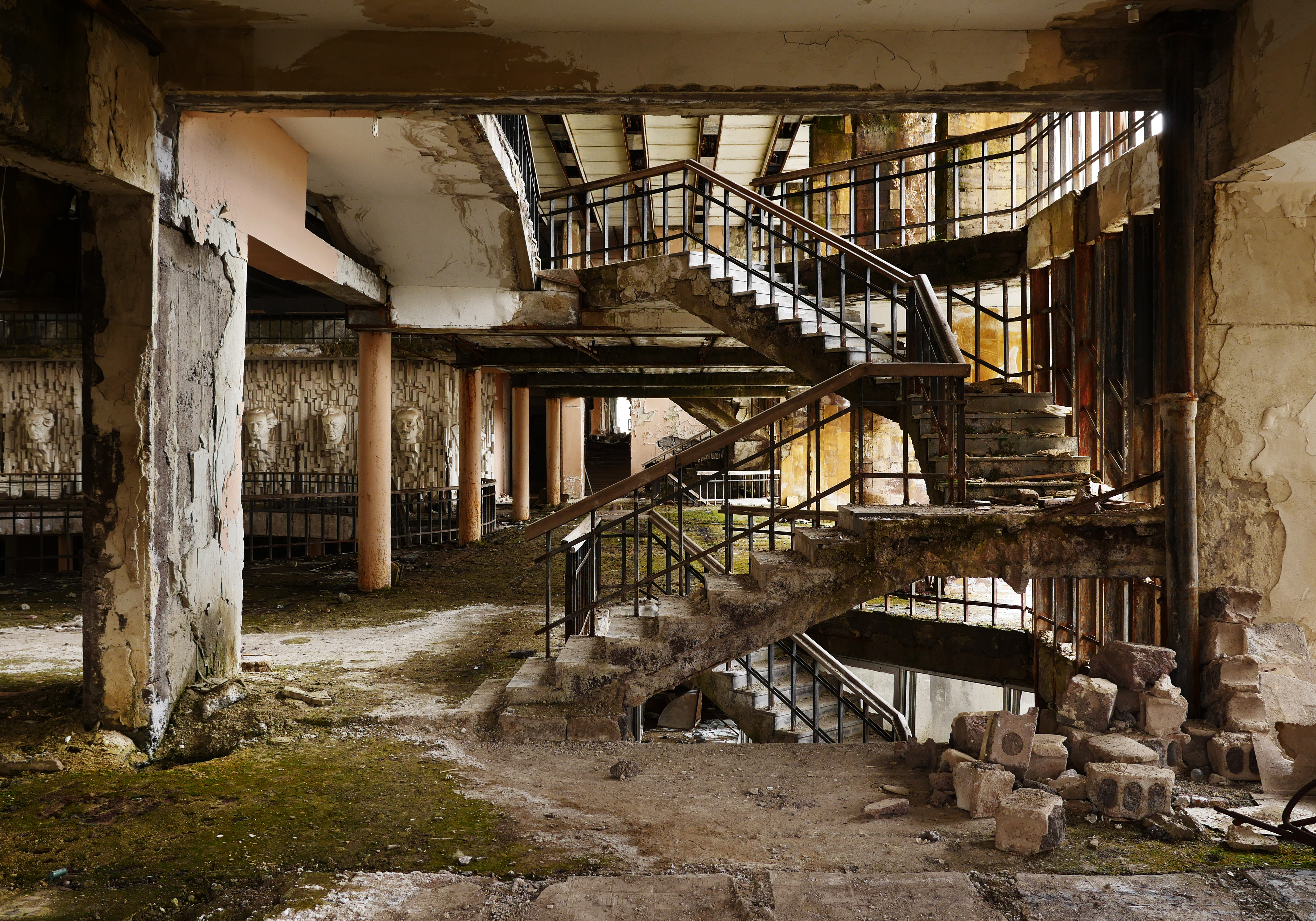 The local man told RFE/RL that after the collapse of the Soviet Union, the building was purchased by an Armenian businessman. The entrepreneur reportedly agreed to restore the center, but after running into financial problems the building was seized by an Armenian bank that currently owns the derelict property.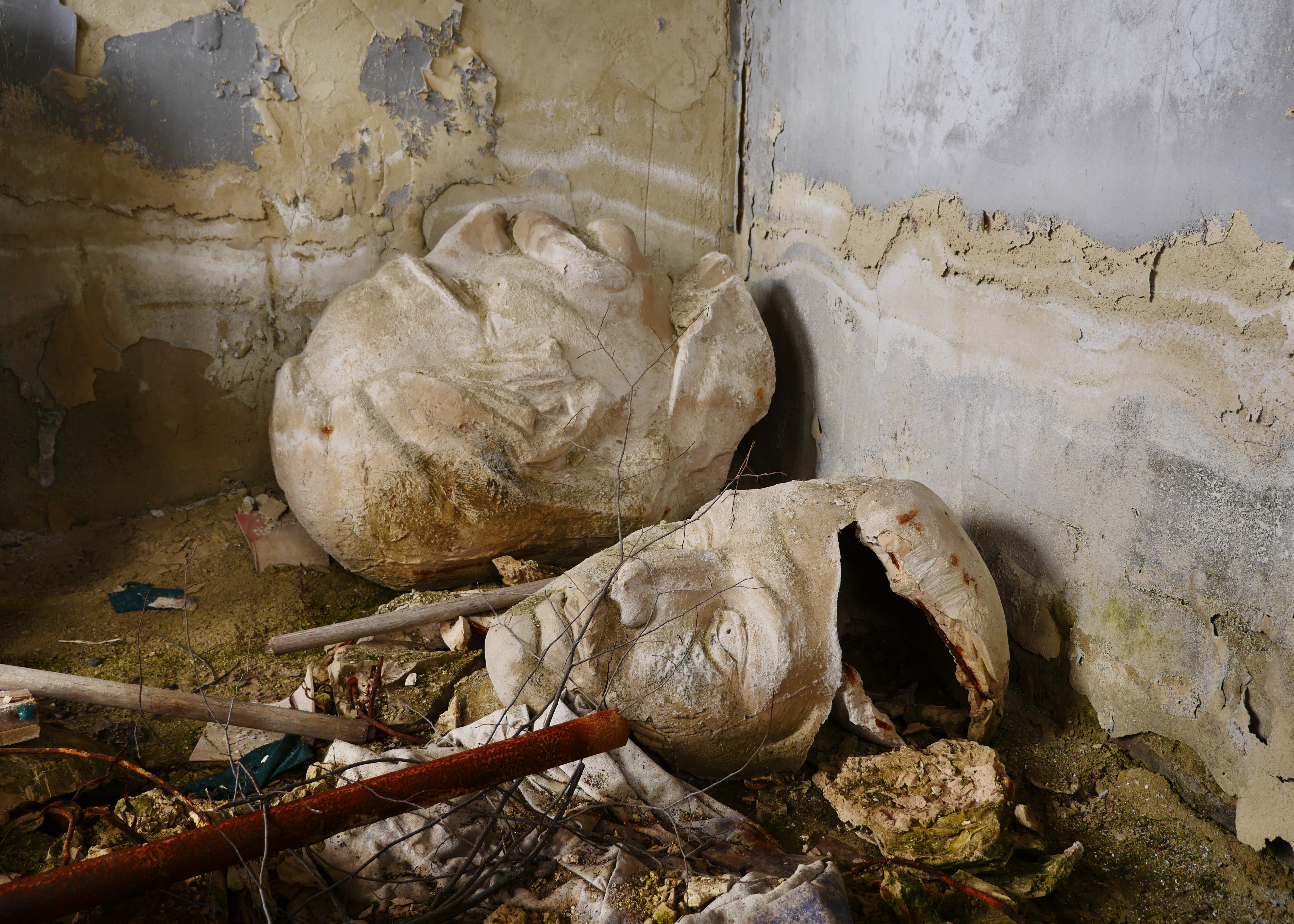 Busts resting on a bed of sticky mud in a corner of the building. The future of the center is uncertain, but the local man says that "each year it falls apart a little more" and that rain visibly hastens the decay.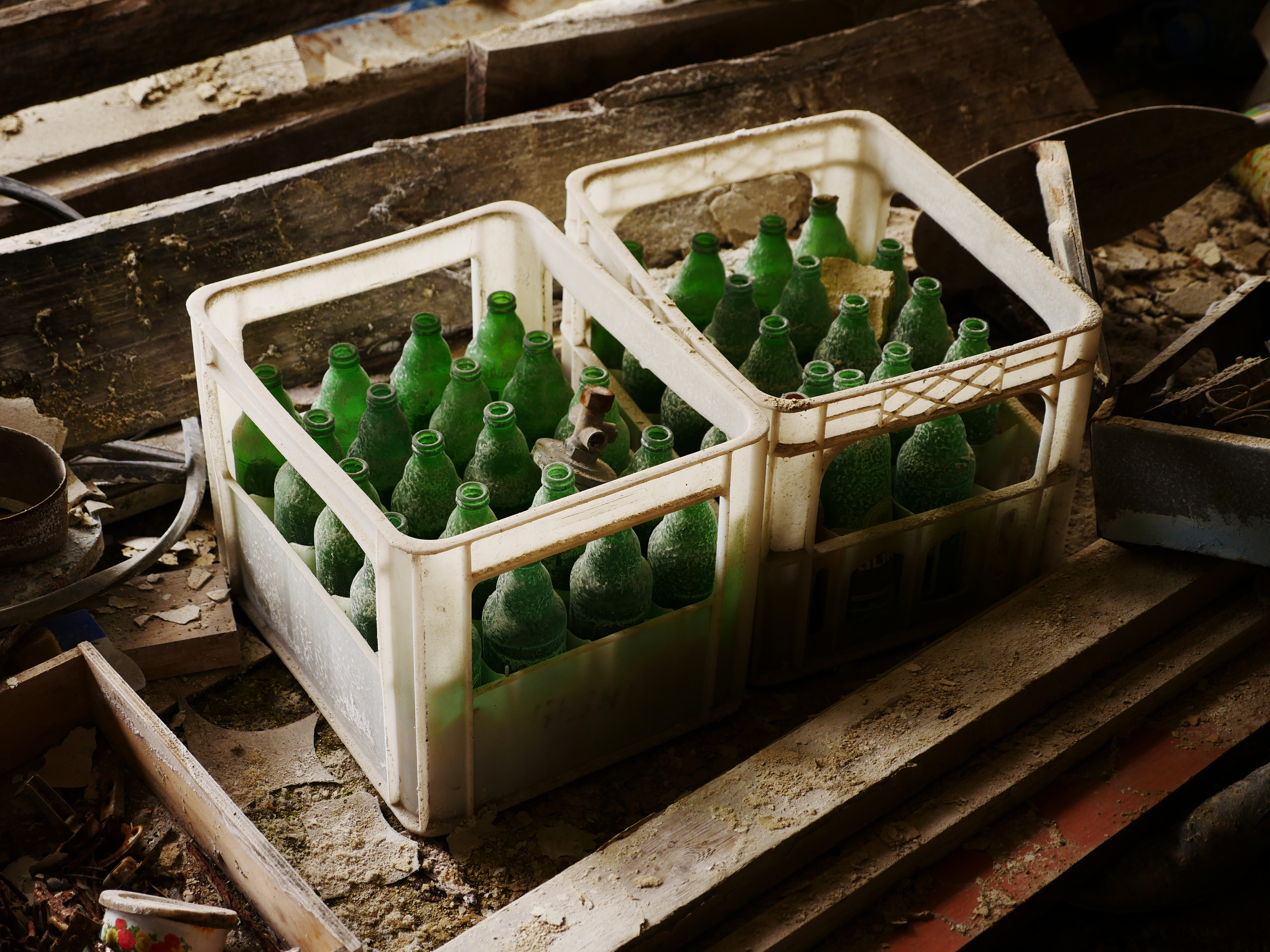 Soviet-era soda bottles in a room piled high with odds and ends.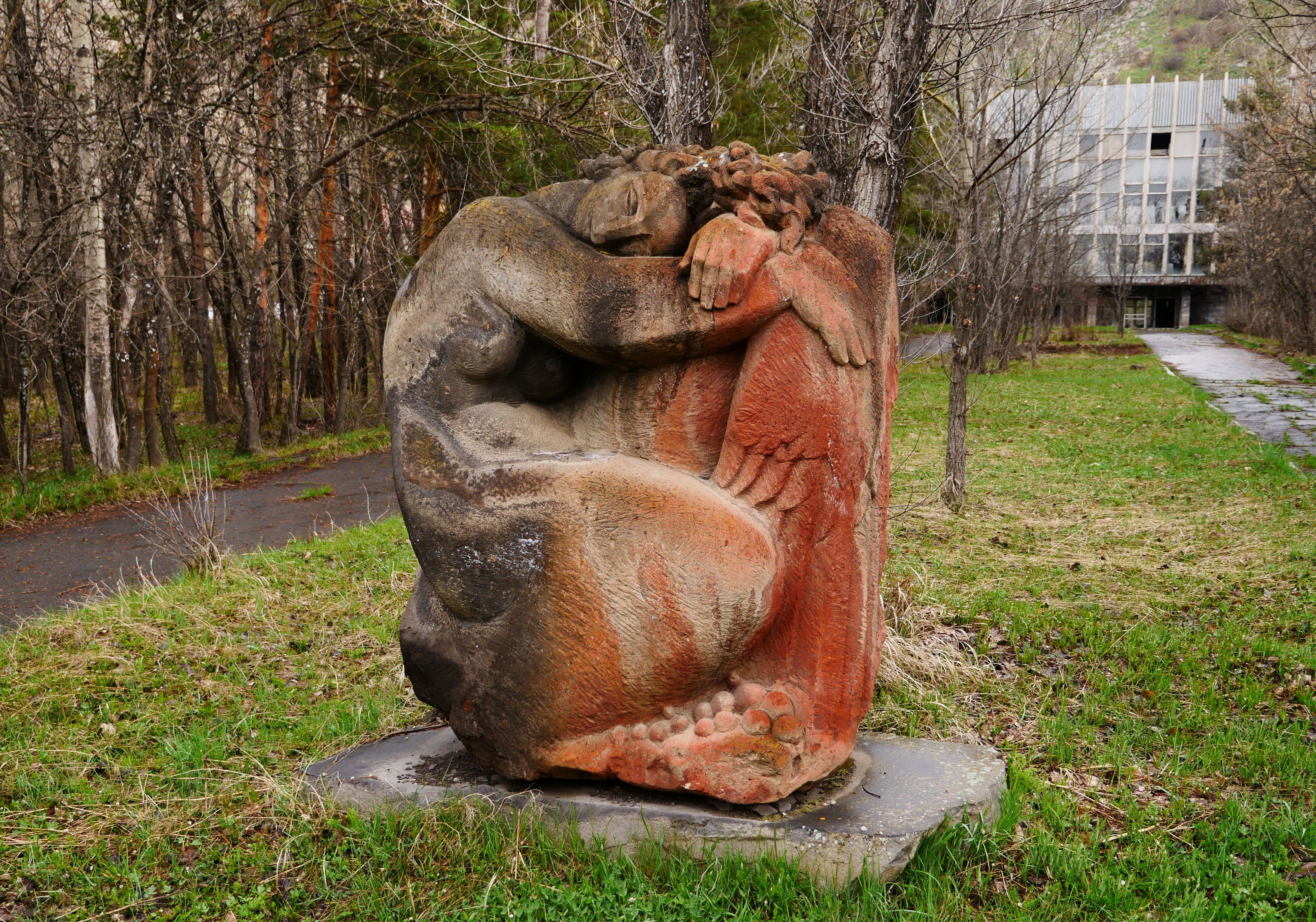 At least two stone statues decorate sections of the grounds that are still kept tidy by municipal authorities. The man who remembers the center's heyday says it's upsetting watching the apparently unstoppable ruin but told RFE/RL, "I'm just happy people have come to ask about things in Jermuk."
------------------
With reporting by Aram Vardanyan