Regional Reporting Fellowship
Marine Khachatryan, Armenia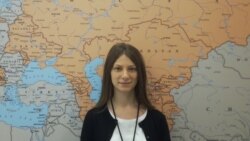 Marine Khachatryan spent three years working for Armenian TV company A1+, prior to which she worked on the program 168 Hours for the new sites Hetq.am, Mediamax.am, and Factor.am. She has attended several courses in journalism to increase her professional qualifications, and is completing her Master's degree at the Faculty of Journalism, Yerevan State University. Her mother tongue is Armenian. She also speaks English, Russian, and German.
Sophio Datishvili, Georgia​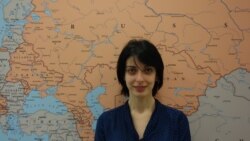 Sophio Datishvili currently works for the Gender Information Network of the South Caucasus as a journalist and digital media manager. Prior to that she worked as an investigative and political reporter for the broadcasting company Rustavi 2, the news website Publishing House Navigator, and the daily English newspaper, The Messenger. She graduated with a Master's degree from the Georgian Institute of Public Affairs in the Faculty of Journalism and Media Management. She speaks GE,EN,RU.
Mihaela Savca, Moldova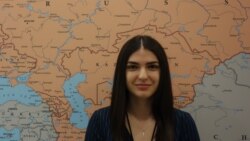 Mihaela Savca works for Teleradio-Moldova as a TV presenter and editor. In this capacity, she identifies topics, conducts interviews, writes articles and scripts, and edits video. She also hosts the show, Be Young. She was previously an intern at the same channel from 2012 to 2013, and has worked as a reporter and web editor for the web portal Stiripozitive.eu. She has a Master's degree in Public Communication from the University of European Studies of Moldova. Besides her mother tongue of Romanian, she speaks Russian, English, and French.
Natalia Patrikieieva, Ukraine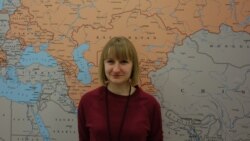 Natalia Patrikieieva is currently working on a project called Access to Truth, which is being developed by the NGO Center of United Actions. Previously, she has worked as a freelancer for the BBC in Ukraine, and for Urban Space Radio as an author of radio programs. She has attended many educational courses and workshops, and graduated from the Ukrainian Catholic University with a Master's degree in Media Communication. On top of her native Ukrainian, she speaks Russian and English.