Robert Frost said, "You have freedom when you're easy in your harness." But do any of us, free though we might be in principle, ever ride easy – unencumbered by the weight of the workaday?
Several modern American writers are tackling this idea - in certain instances to
magazine-cover acclaim
. Luckily one of the very best took the time to drop by RFE to discuss his new book.
Michael Cunningham
is perhaps best known for his 1998 novel
The Hours
, which won the Pulitzer Prize, the PEN/Faulkner Award, and was later made into a critically acclaimed
2002 film
starring Meryl Streep. His new book,
By Nightfall
, tells the story of a New York City art dealer named Peter whose world is turned upside down with the arrival of his wife's carefree – and unconstrained - younger brother Mizzy. Cunningham dropped by RFE on November 5 to talk about
By Nightfall
, art, and the search for freedom inherent to all cultures, western and otherwise.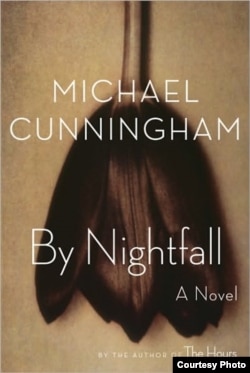 "By Nightfall" - Michael Cunningham
Following an introduction by RFE News Director Jay Tolson, the conversation began in earnest with a discussion of some of the central themes of
By Nightfall
. "It's an old story that doesn't seem to go away," said Cunningham. ''This whole notion that you aspire and acquire, and then begin to be trapped by the very things for which you once so yearned at a certain point in life."
The conversation soon turned to art and aestheticism, the prism through which Cunningham's analysis of "freedom" is filtered. The characters in
By Nightfall
are the tastemakers and curators of the New York City art world, a backdrop that is at once inaccessible to outsiders and stifling to many of those who seek to make a living in the business.
Cunningham is opinionated on the topic. "We find ourselves in America in an artistic climate that is very much a business climate. It's the money people controlling our aesthetic so that we will step up and pay big bucks. It is in many ways...an extremely unfree artistic environment."
As the audience opened up to questions, the conversation turned from the insular to the international, as journalists from RFE's services chimed in with their views on the subject. When prompted by one audience member to define his idea of freedom, the author was surprisingly candid.
"I think of freedom as a form of love...But if you're able to live with love, and love your life, I think you're always free."
"I think of freedom as a form of love," said Cunningham. "I think that in a literal sense freedom is almost impossible because we connect with people. Before you know it, you have a spouse, you have children, you have a job - and those things constrict your freedom. But if you're able to live with love, and love your life, I think you're always free."
- John Cleveland