Putting Corruption Under The Magnifying Glass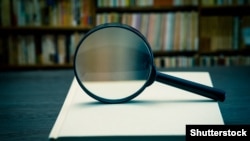 The director of the Czech Center for Investigative Journalism explains what goes into researching and reporting bombshell discoveries about political elites.
About This Podcast
Heard It From Her is a conversation with a woman in media with a story to tell. Each month we'll speak with a journalist from RFE/RL or other independent media in our broadcast region to talk about her reporting, the issues she confronts, and the political, societal, and cultural context in which she works. For more on women in media, follow Lady Liberty on Facebook and Twitter.