SvobodaToday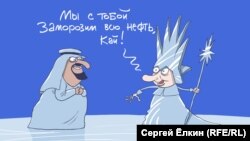 VIDEO REPORTS
The Daily Vertical: Russia Targets Turkey -- And NATO
Turkey and the Baltics both show the soft underbelly of Article 5.
In a resurgence of violence in eastern Ukraine, heavy weapons fire was heard on February 13 near the Maryinka checkpoint, manned by government troops, west of the city of Donetsk. Amid rising tensions, Ukrainian forces conducted military drills near the Black Sea coast. (Ukrainian Service)
Ukrainian Nationalists Ratchet Up Protests
Right Sector activists demonstrating in front of the offices of Ukraine's Cabinet of Ministers on February 15 burned a Russian flag and demanded a ban on Russian businesses in Ukraine and a suspension of trade relations. (Ukrainian Service)
Ukraine Formalizes Blockade Of Russian Trucks
Huge lines formed outside the western city of Bukovel on Ukraine's border with Russia as activists blocked the transit of Russian trucks through to Ukrainian territory, prompting the government to announce a temporary suspension of Russian transports. (Ukrainian Service)
NEWS HIGHLIGHTS
Russia, Saudi Arabia Agree On Output 'Freeze'
The agreement would freeze oil output at January levels, and followed talks in Doha on February 16 between Saudi Oil Minister Ali al-Naimi and Russian Energy Minister Aleksandr Novak.
Ukraine's Prime Minister Faces Possibility Of No Confidence Vote
Ukrainian Prime Minister Arseniy Yatsenyuk is due to address parliament in Kyiv today, just hours after his coalition partners in President Petro Poroshenko's party announced they would vote that the government's work is "unsatisfactory," signaling that his ruling coalition is on the verge of collapse.
EU Lifts Most Sanctions on Belarus
The EU's decision to remove 170 Belarusian officials, including President Alyaksandr Lukashenka, from a sanctions list tied to the country's rights and democracy record paves the way for new cooperation, but raises fears among critics that the regime in Minsk was let off the hook too quickly.
Byalyatski Says Current Conditions Could Spark Strife
Reacting to the EU's lifting of sanctions on Belarus's leaders, prominent human rights defender Ales Byalyatski warned that current economic hardship could engender public protests, which, in turn, could invite the return of repressions. (In Belarusian)
Ukraine Separatists Say 10 Months For Minsk-Mandated Elections
Russia-backed separatists in Ukraine say they need 10 months to "stabilize" the situation before elections can be held. Speaking in Munich on February 13, Russian Foreign Minister Sergei Lavrov urged Kyiv to adopt "constitutional reform that will reinforce the permanent status of Donbas."
Jury Still Out On Moscow Demolitions
Russians continue to debate the demolition of small businesses in Moscow last week. Speaking on an RFE/RL panel, urban planner Alexander Akishin characterized it as a reasonable initiative to clean up urban space. Journalist Ivan Golovanov said that authorities intend to replace the private structures with public ones that would be rented to raise revenue for the city. An advocate for small entrepreneurs, Vladlen Maksimov, said the kiosks played an important role in a city that lacks retail space. (In Russian)
Ukraine Most 'Pirated' Country, Russia Next
The International Intellectual Property Alliance says that protection of intellectual property rights over Ukraine's Internet is practically non-existent, royalty collection lacks transparency, and use of illegal software is rampant, even in government. (Current Time TV)
Kadyrov Puts Kremlin Interests First
Exiled Chechen separatist leader Akhmed Zakaev says that Ramzan Kadyrov is deliberately destabilizing the situation in the North Caucasus, particularly in Ingushetia and Dagestan, to prove his usefulness to Russian President Vladimir Putin, however, against Chechnya's own best interests. (In Russian)
About Svoboda Today
Svoboda Today is a quick, daily guide to developments in Russia, Ukraine, and the region, delivered from our bureaus direct to your inbox. Sign up for Svoboda Today daily email newsletter here.