The Kyiv-born aviator who fled the Bolshevik Revolution and created the helicopters that have served U.S. presidents from Eisenhower to Trump.
Igor Sikorsky (pictured in 1914) was born into a well-to-do family in Kyiv (then part of the Russian Empire) on May 25, 1889. Inspired by Jules Verne novels and the sketches of Leonardo da Vinci, Sikorski decided, at age 19, to dedicate his life to flight.
By 1910 he had cobbled together two "helicopters." He later recalled, "The first of these ships refused to leave the ground, while the second (pictured) could lift itself but refused to lift me." Sikorsky realized that neither engine technology nor his funding was ready for his lofty ambitions.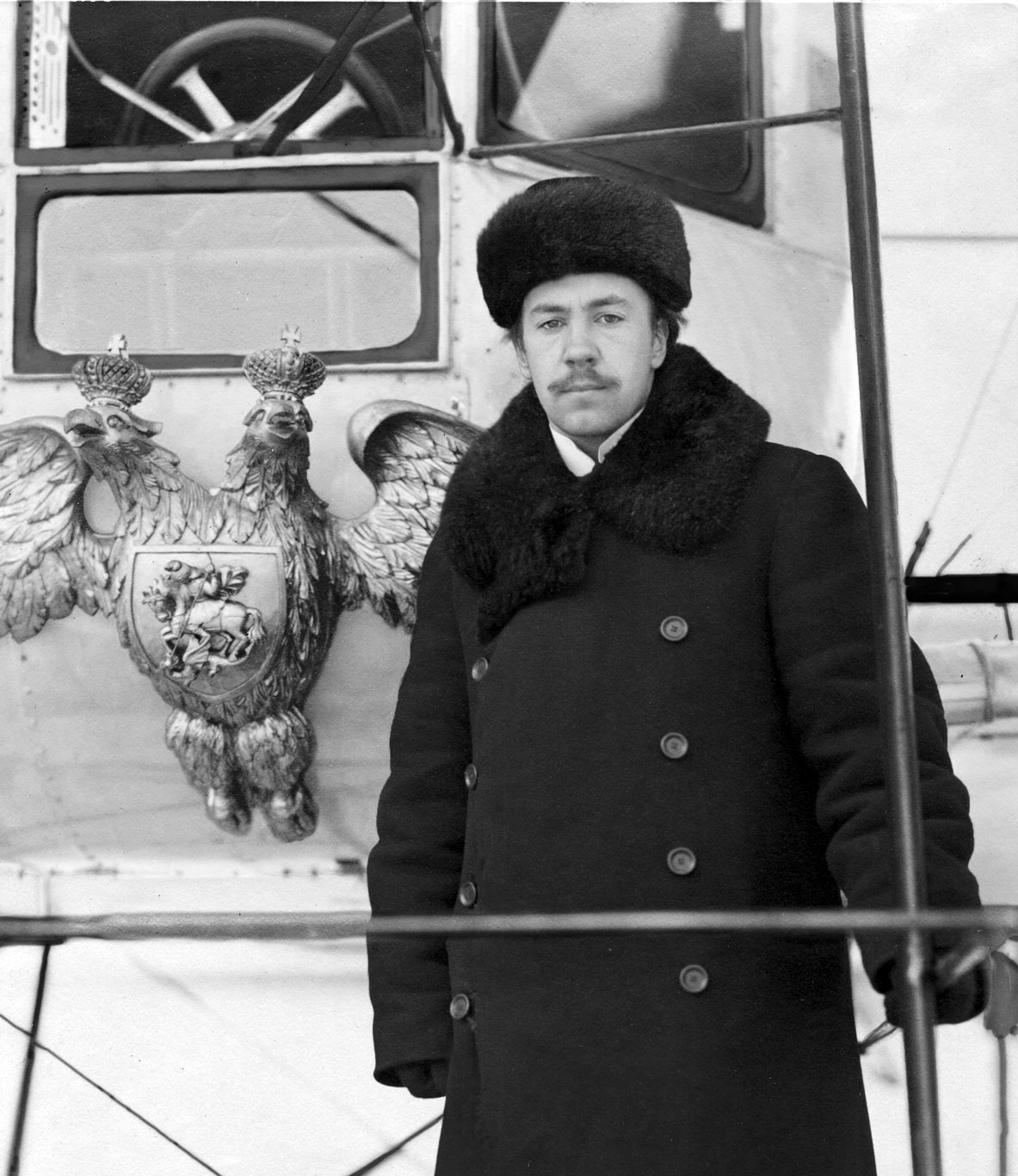 He soon put his dream of vertical flight on hold and, with a newly minted pilot's license in hand, the aircraft designer and test pilot moved to St. Petersburg and on to bigger things.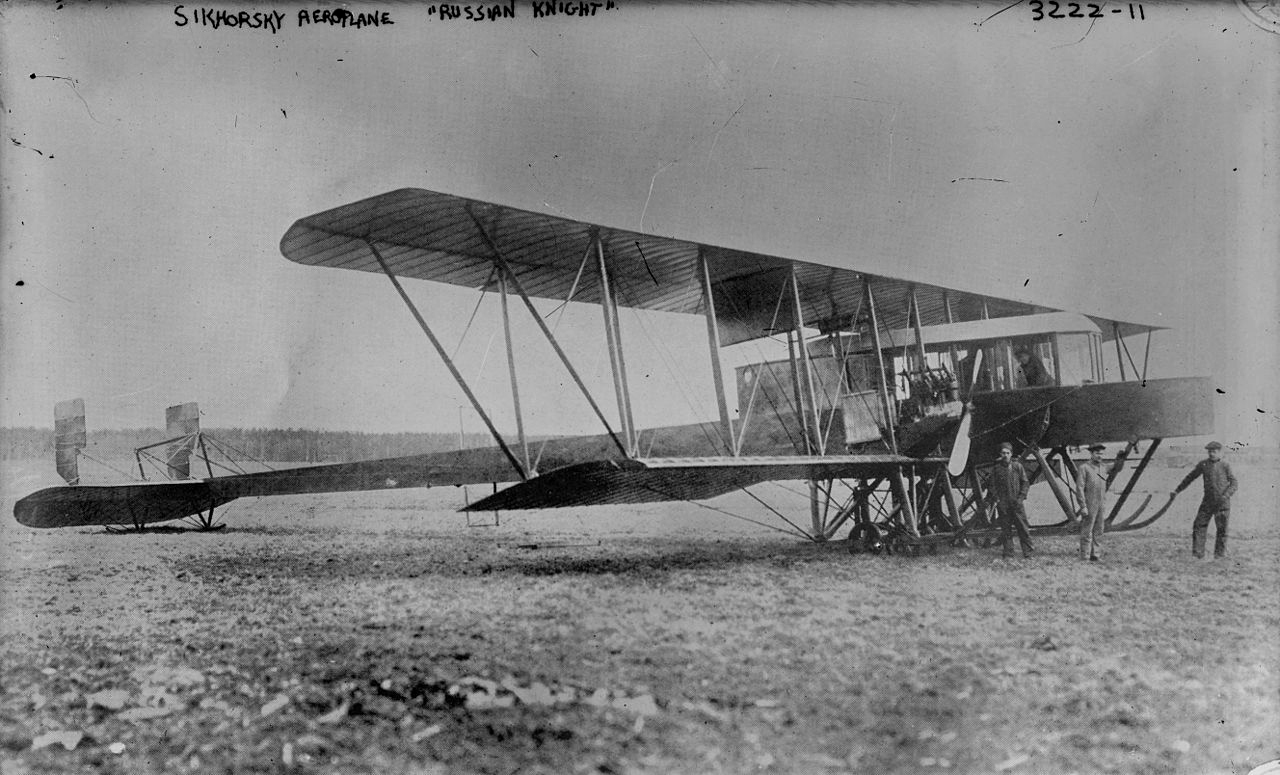 Much, much bigger things. After Sikorsky survived a plane crash caused by engine failure (reportedly a mosquito clogged up a fuel intake), he became an evangelist for multi-propeller planes that could fly safely even after a single engine failed.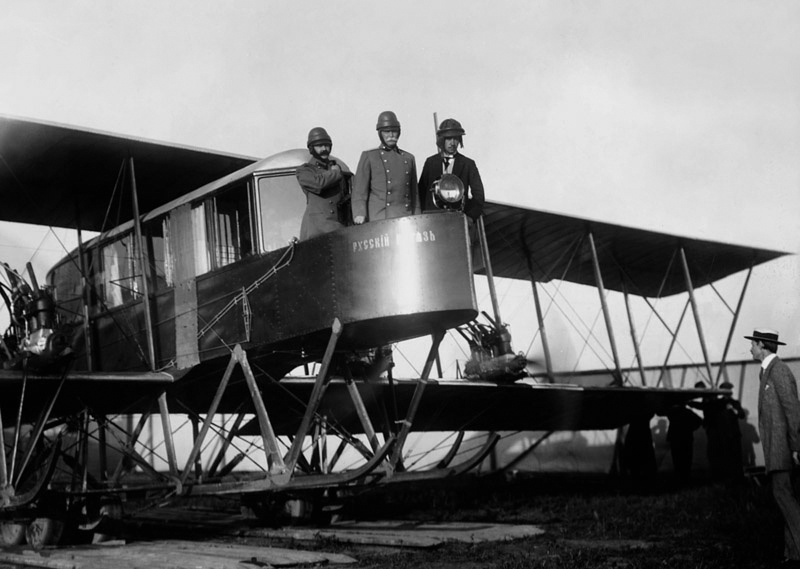 In 1913 Sikorsky rolled out the 4,000-kilogram Russian Knight (Russkiy Vityaz), the first four-engine plane ever successfully flown. As World War I loomed, the plane's nearly one-ton lifting capacity caught the eye of Russia's tsar.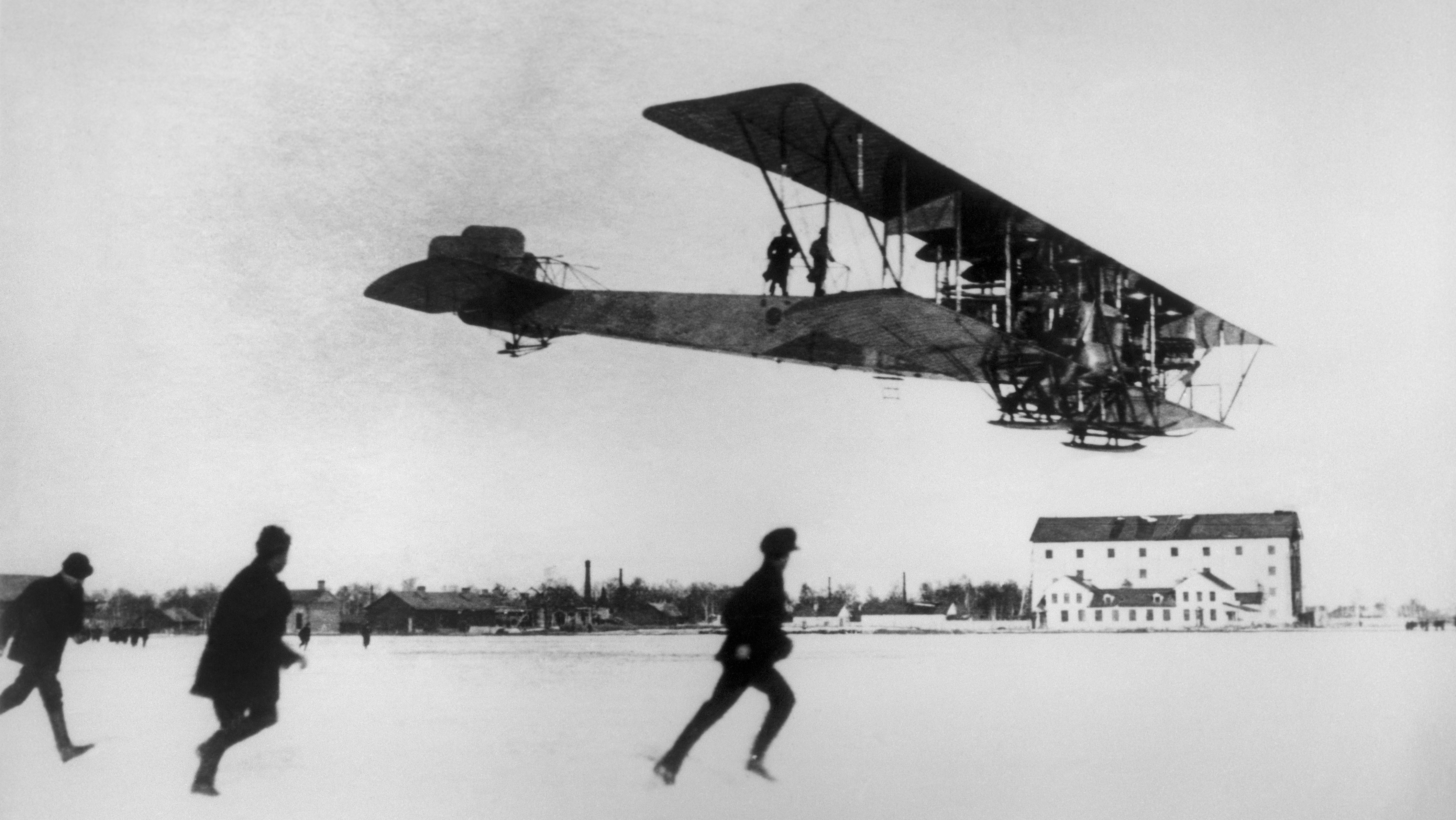 Sikorsky followed up with the mighty Ilya Muromets (pictured swooping in to land on an icy runway in Saint Petersburg in 1914), which was named after a Slavic folk hero.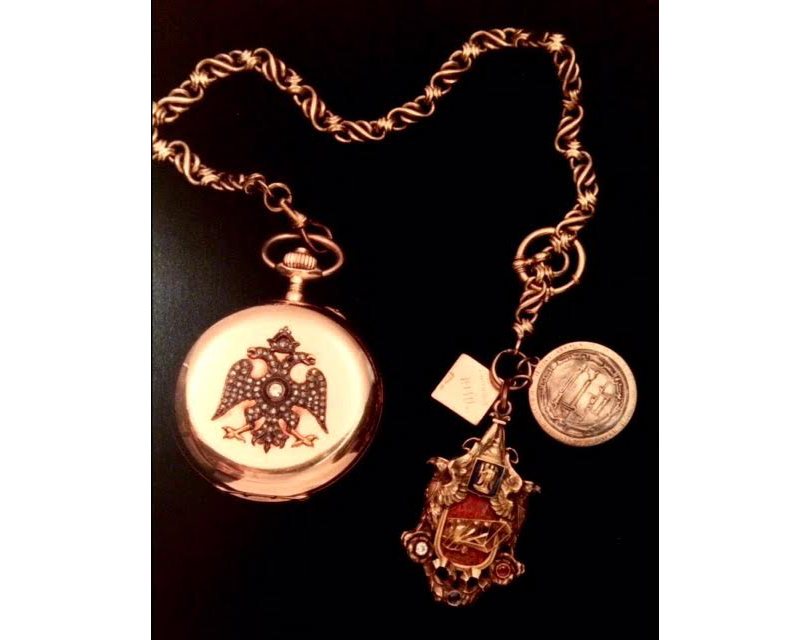 The Ilya Muromets so impressed Tsar Nicholas II that he gifted the young designer this gold watch and ordered a fleet of the heavy bombers for the Imperial Russian Air Service.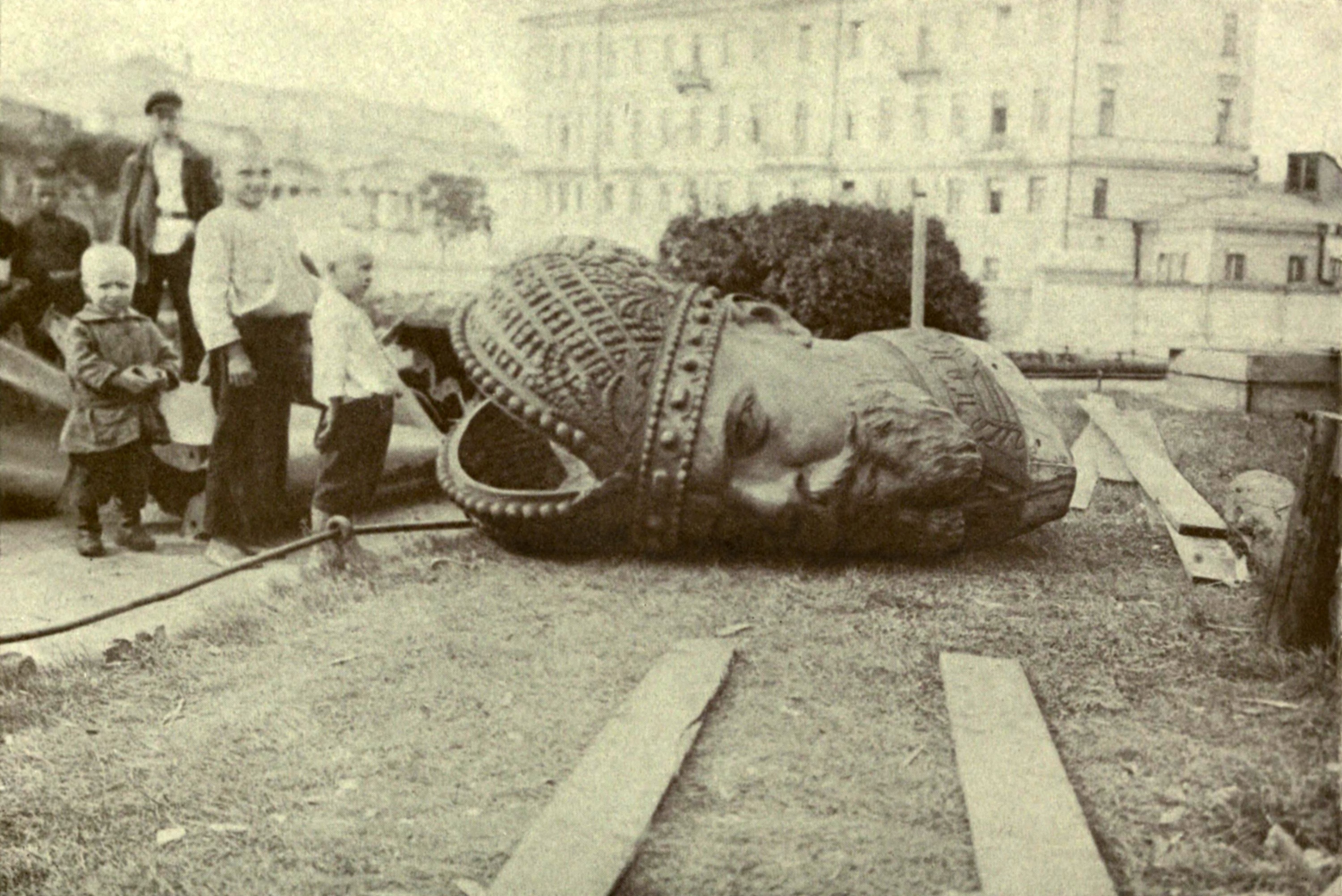 But in 1917, revolution swept the tsar from power.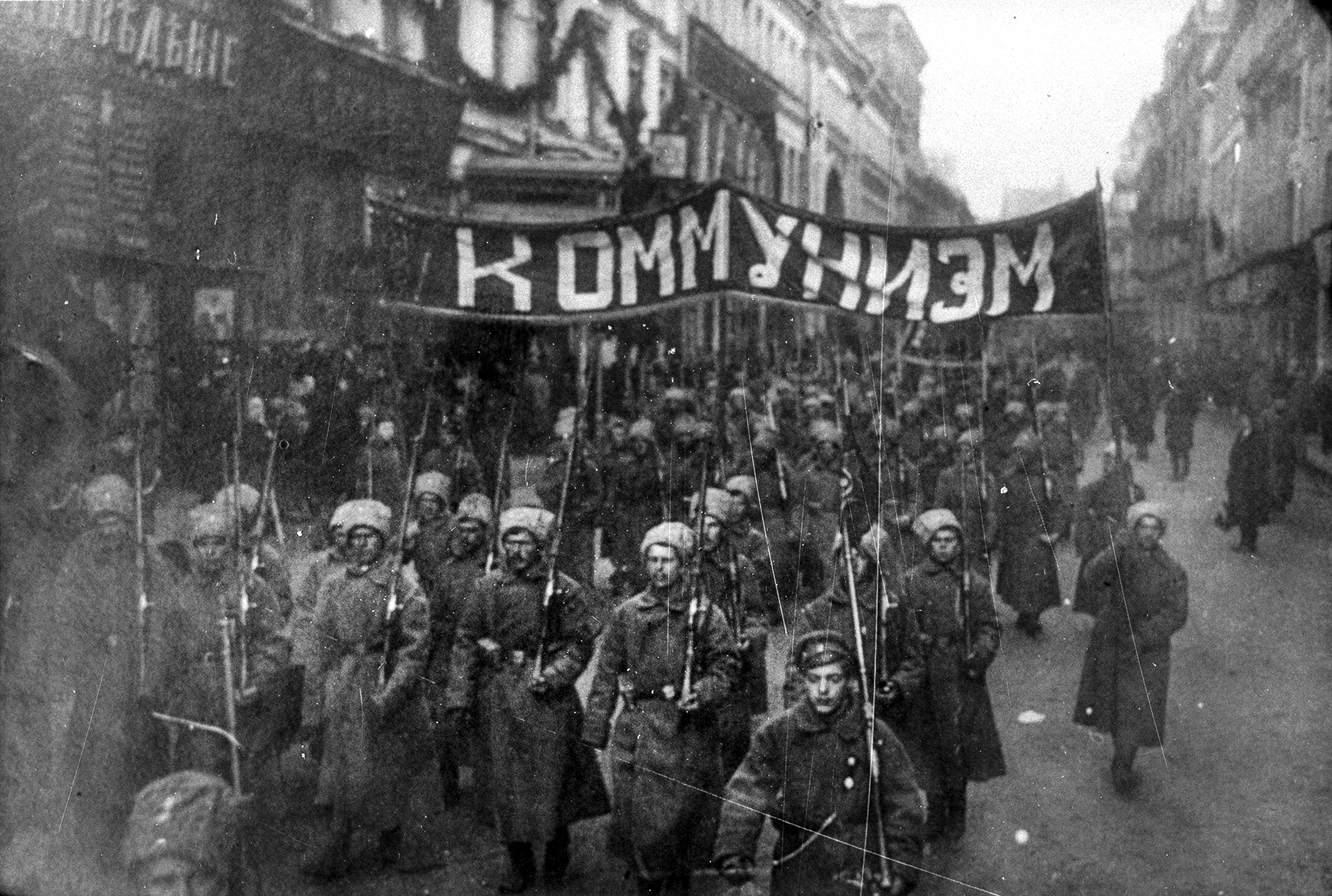 The Bolshevik Revolution was a disaster for Sikorsky. "The ideals and principles of the Marxist revolution were not acceptable to me," he later recalled.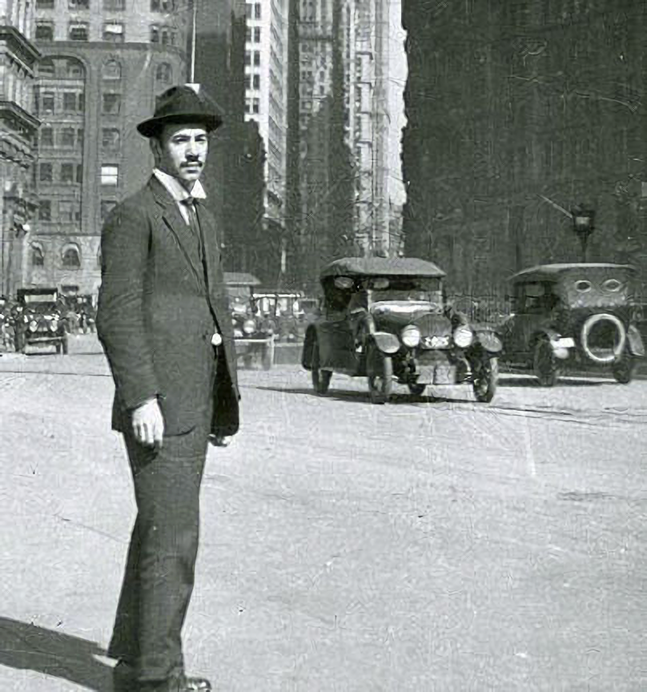 After a tip-off that his name was on a Bolshevik hit list, the famous aircraft designer fled Russia into exile, eventually landing in America with little remaining money and few prospects.
After three years surviving as a tutor of math and physics, in 1923, with the help of fellow Russian emigres -- including a $5,000 loan from famed Russian composer Sergey Rachmaninoff -- he founded the Sikorsky Aero Engineering Corporation. His first U.S. plane (pictured) was constructed on a friend's chicken farm.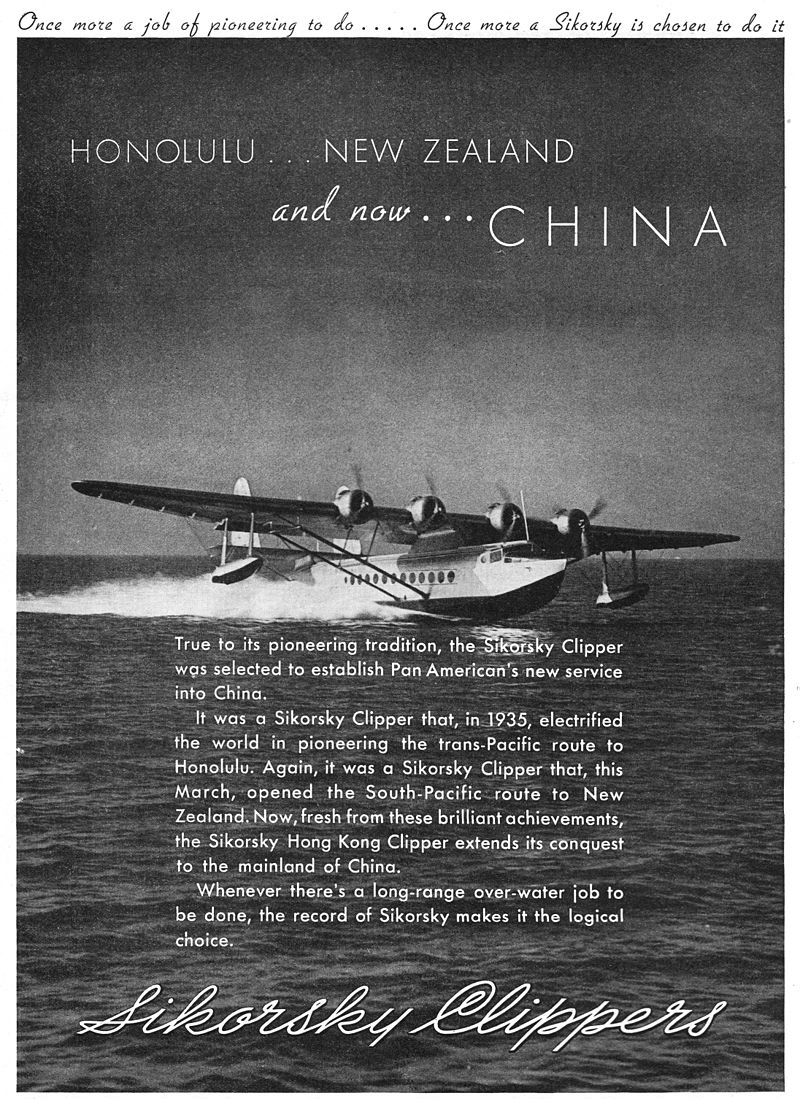 Within a few years, however, the company was making seaplanes for the burgeoning passenger-airline industry.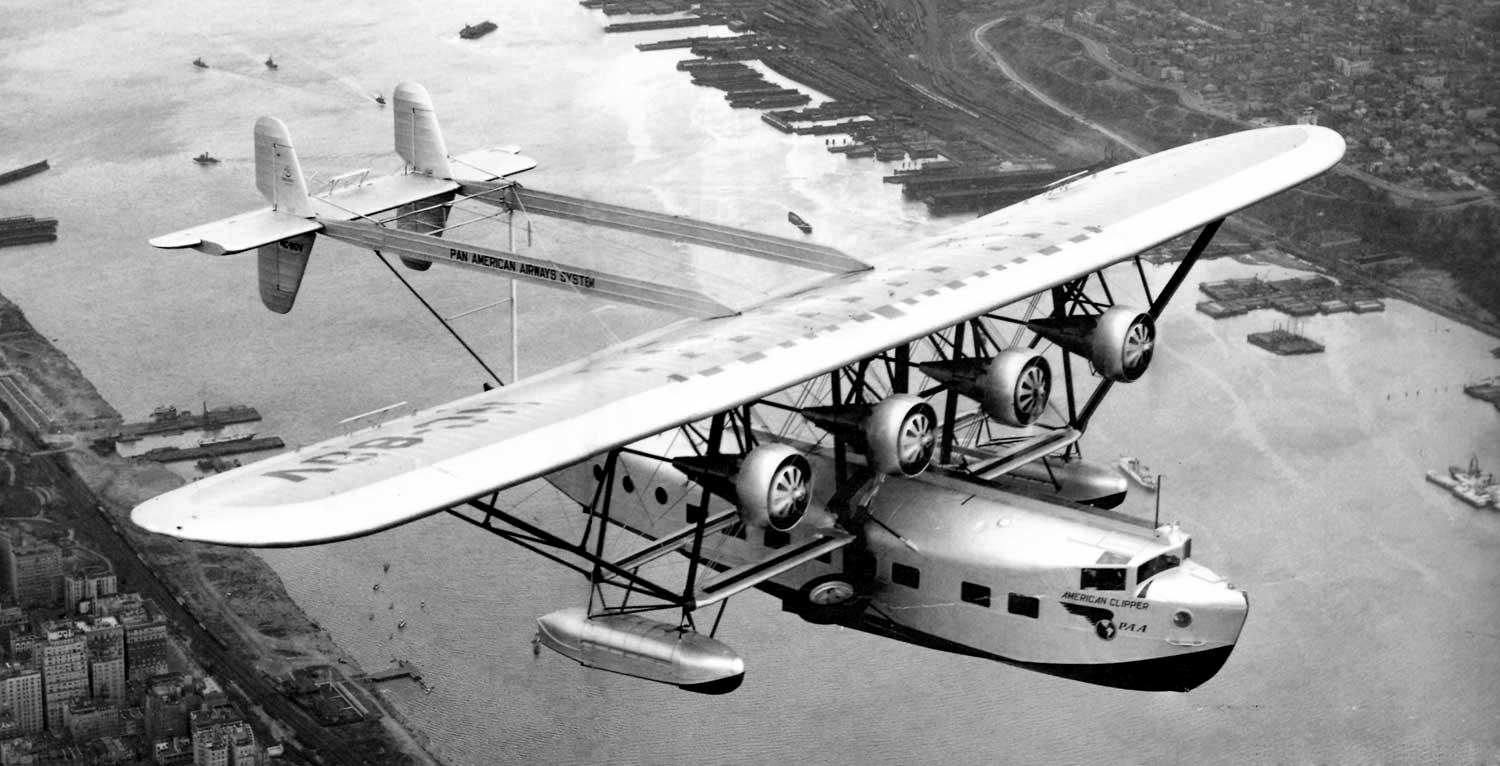 But as runways were rolled out around the world, the market for seaplanes (which were designed largely to overcome a lack of runway infrastructure) dwindled. It was time, finally, for Sikorsky to return to his childhood obsession: the helicopter.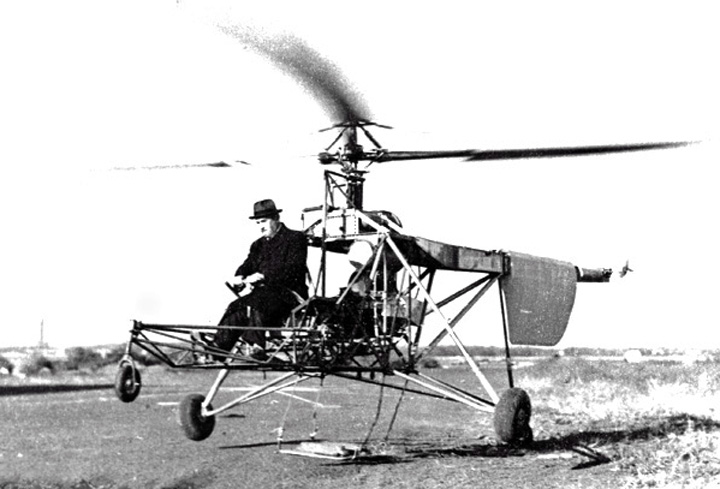 Helicopters of various odd designs had already sputtered and wobbled over European fields, but the mechanical simplicity of Sikorsky's use of a tail rotor to counter the twist of the main rotor laid the foundations of the modern helicopter.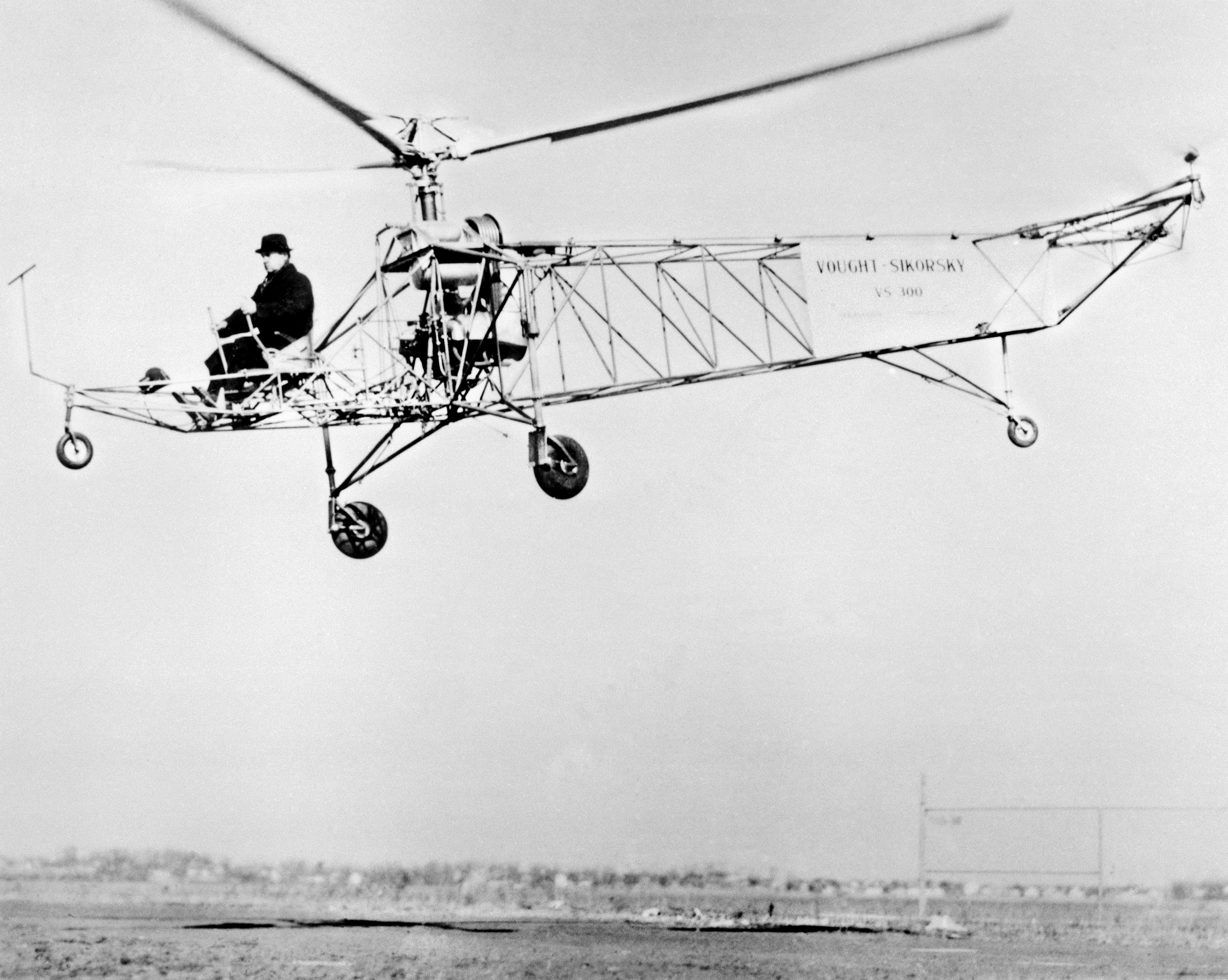 In 1939, with his fedora hat wedged firmly in place, Igor Sikorsky successfully lifted off in his VS-300, looking, as one observer put it, "like a baffled professor trying to remember his notes." It was the world's first "practical helicopter."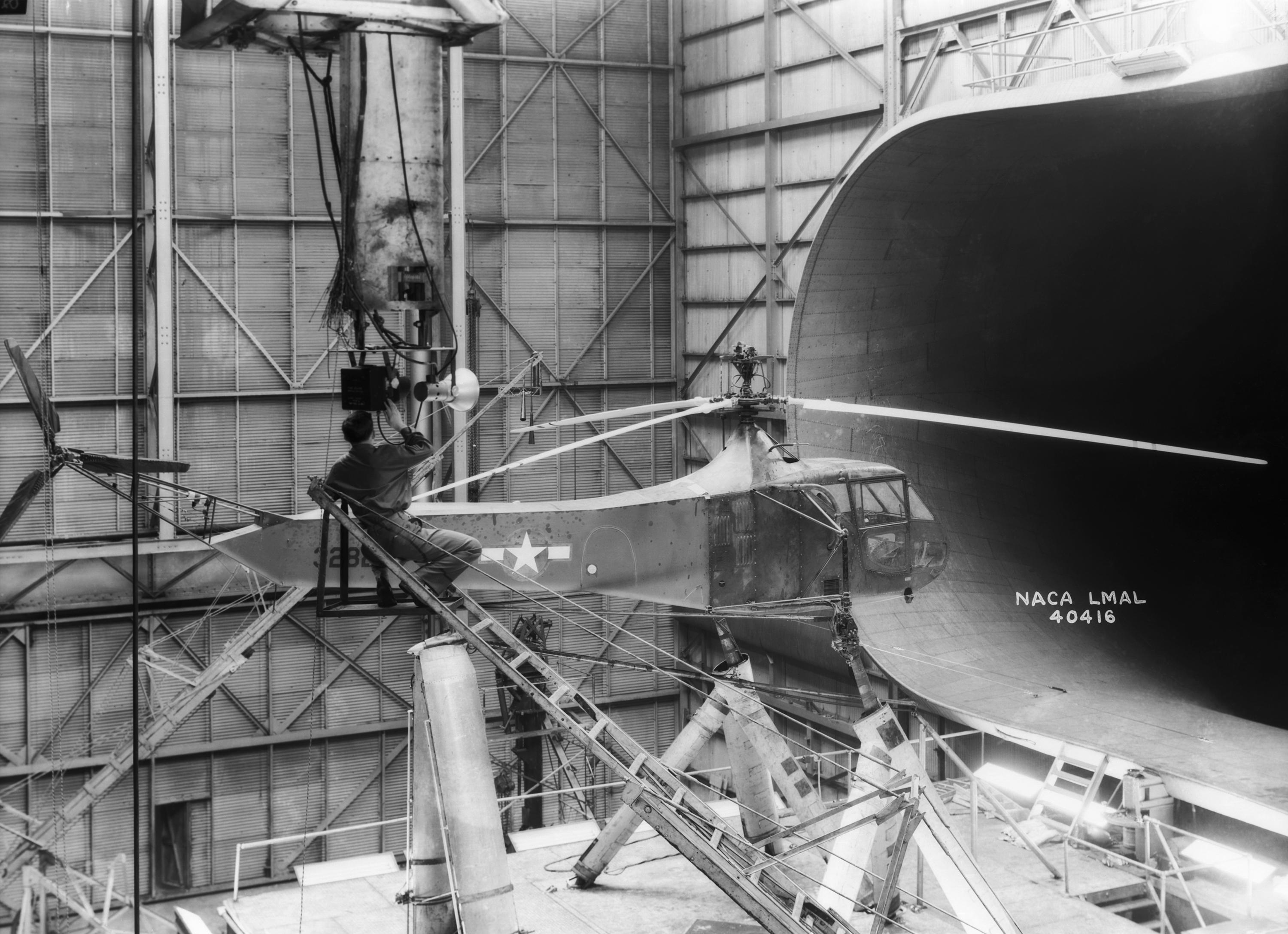 Soon afterward, the U.S. military put forward $50,000 for Sikorsky to create a helicopter suitable for military use.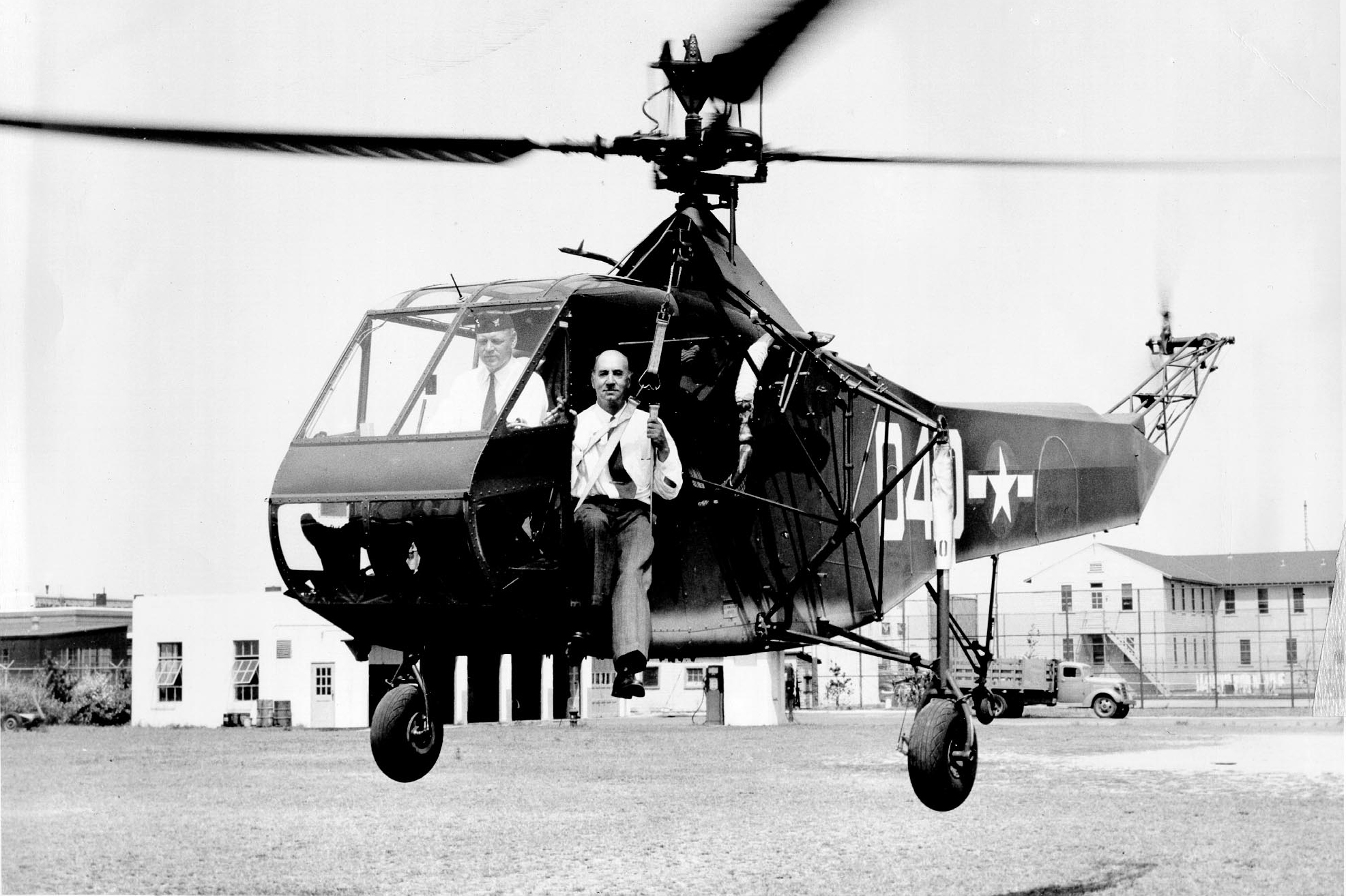 The resulting design was so successful that the military ordered 100 of them and the R-4 (pictured) became the world's first production helicopter.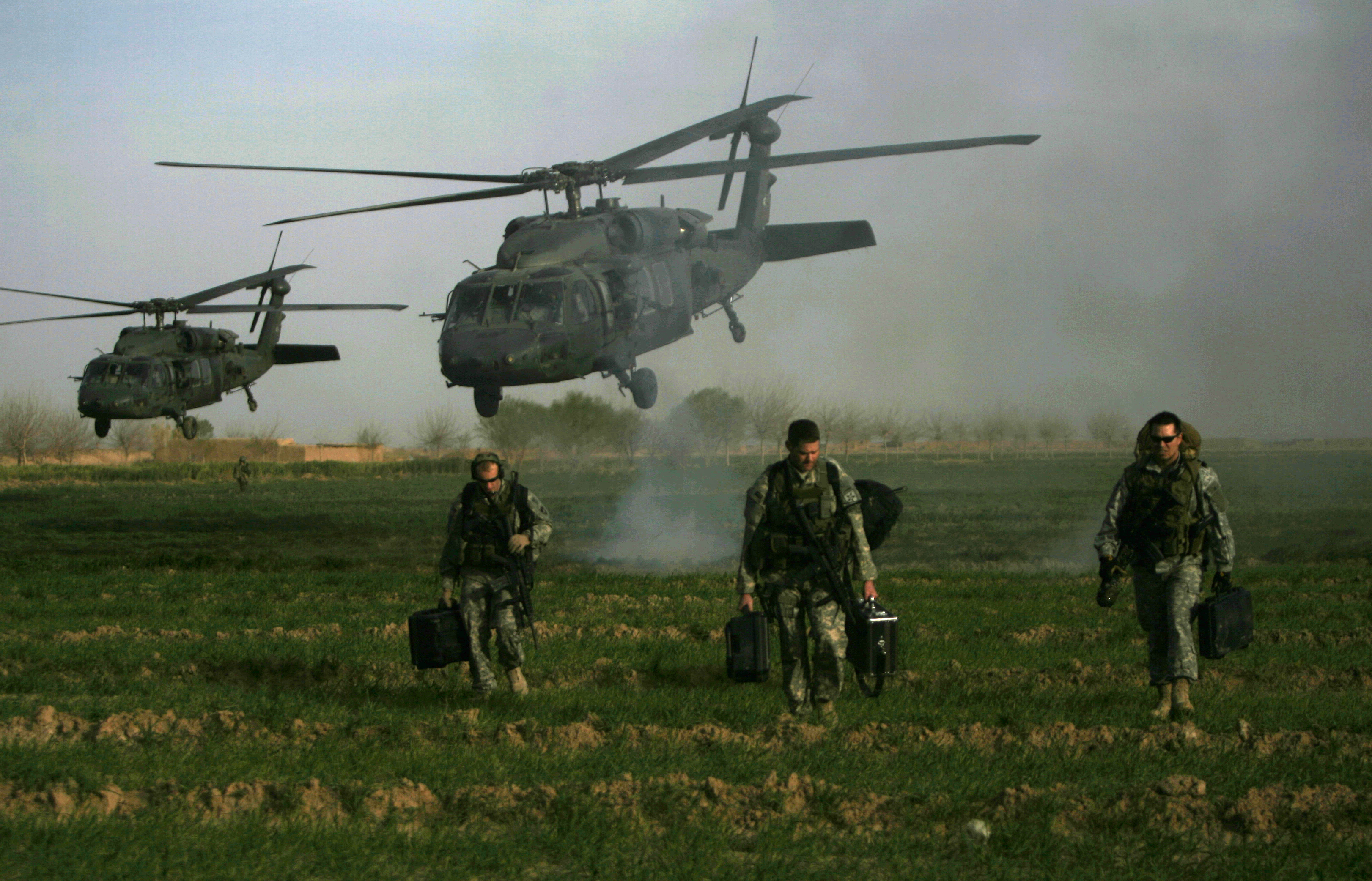 Since then, Sikorsky helicopters, like the famous Blackhawks (pictured in action in Afghanistan in 2010), have become icons of U.S. military presence...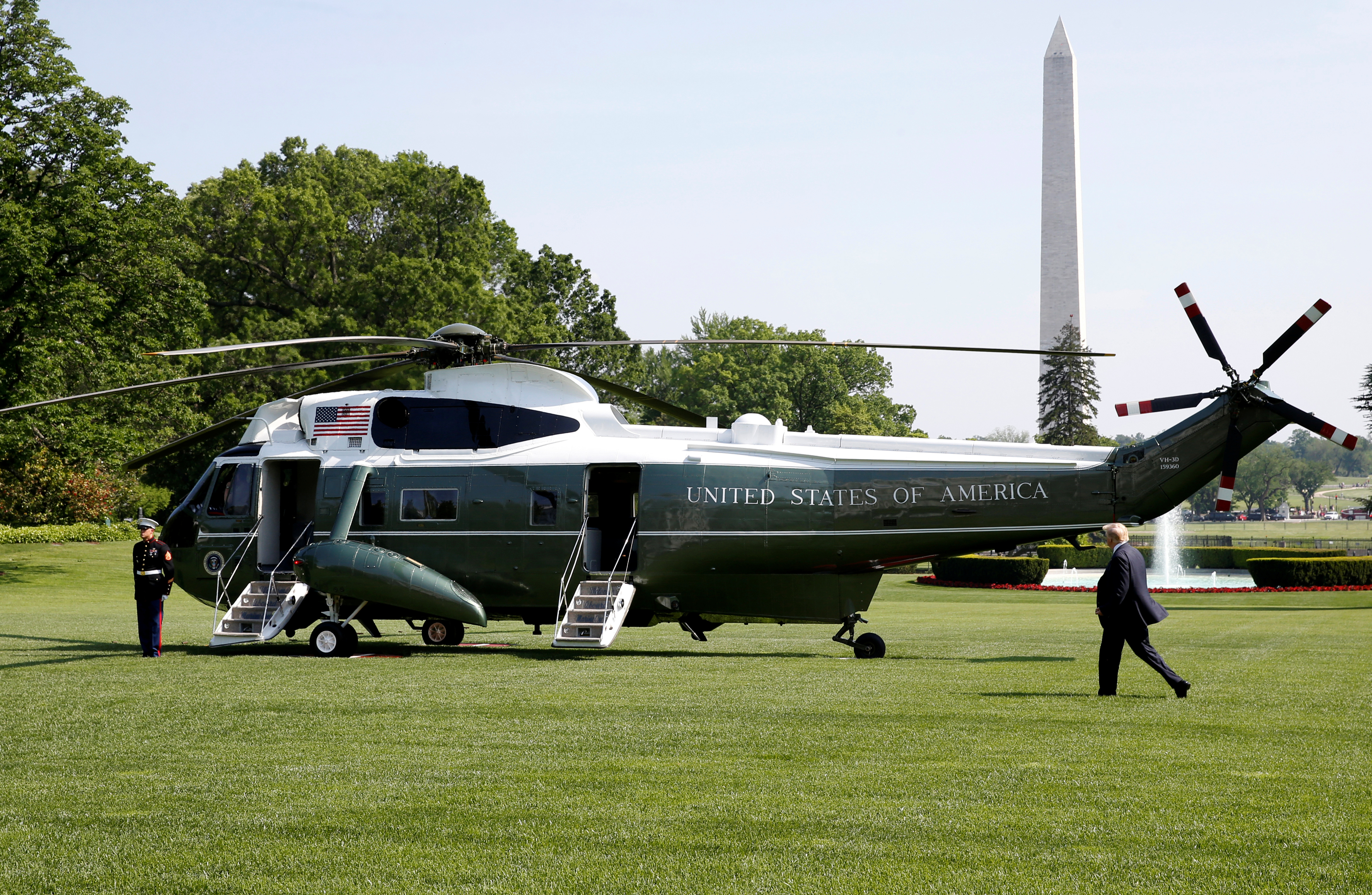 ...and various Sikorsky choppers have transported every U.S. president from Dwight Eisenhower to Donald Trump.
But for Sikorsky, who was a deeply religious man, his greatest pride remained the use of Sikorsky helicopters for rescue.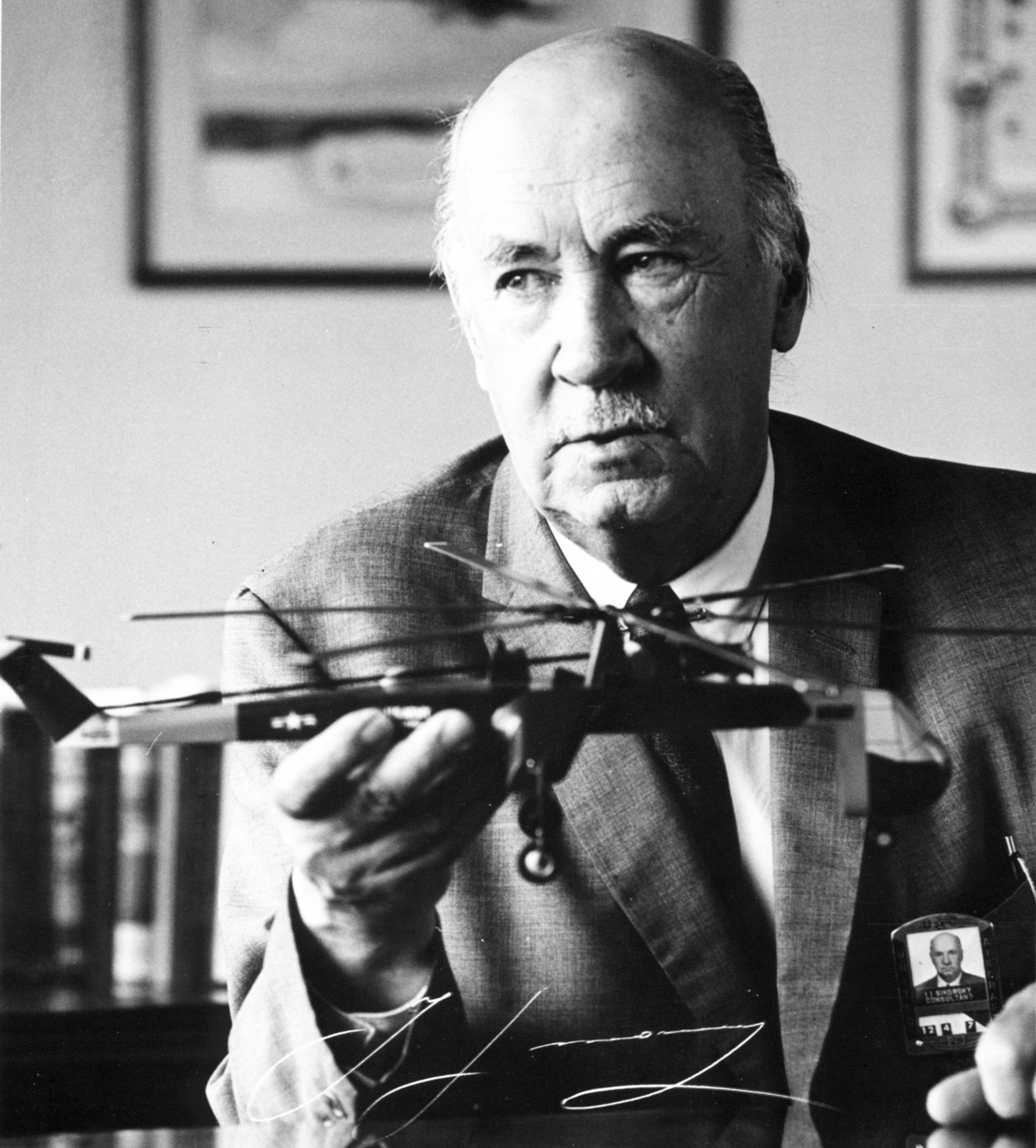 On October 25, 1972, Sikorsky responded to a letter praising the helicopter's life-saving history, writing, "I always believed that the helicopter would be an outstanding vehicle for the greatest variety of life-saving missions and now, near the close of my life, I have the satisfaction of knowing that this proved to be true."
He died the following day at his home in Connecticut.
------------------