RFE/RL is a unique source of information about many of the world's political hotspots, including Afghanistan, Iran, Russia, Iraq, and 16 other countries in our broadcast region. Our journalists and experts are available for media interviews or to provide background information on a wide variety of subjects and issues.​
On Afghanistan
RFE/RL interviewed U.S. Secretary of State Mike Pompeo during his visit to Kazakhstan's capital, Nur-Sultan, on February 2, 2020. He discussed U.S. policies on Central Asia and China's oppression of minorities, but also journalistic freedom in the world in the wake of the State Department's controversial exclusion of a reporter from his traveling press pool. Pompeo spoke to RFE/RL's Aigerim Toleukhan.
On Balkans
Czech Foreign Minister Tomas Petricek, in an interview with RFE/RL's Balkan Service journalist Valona Tela on November 6, 2019, said that the recent decision of the European Council not to approve the start of negotiations between Northern Macedonia and Albania was considered a mistake.​
On Iran
Niusha Boghrati, Editor-in-Chief of Radio Farda, RFE/RL's Iranian Service, shares with Deutche Welle the bravery and courage of Radio Farda's journalists who are a lifeline for Iranians trying to get news and information about events taking place inside Iran as well as the rest of the world.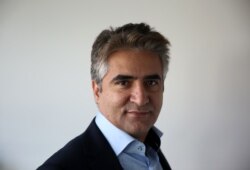 Qadir Habib has served as Director of RFE/RL's Afghan Service since April 2019. Previously, he was the Service's managing editor, supervising 12 hours of daily broadcasts to millions of listeners inside the country and among the Afghan diaspora worldwide. He was one of the first journalists to join the Service in 2002, and has worked both at its bureau in Kabul and headquarters in Prague. In his various roles, he has reported groundbreaking stories, conducted exclusive interviews with policymakers and leaders, and hosted popular talk shows on Afghanistan's security, political, economic, and social issues. Habib holds a Master of Arts degree in Strategic Communication from La Salle University in Philadelphia, and a Bachelor's degree in Mass Communication from Cairo University in Egypt.
Expertise: Anti-Terrorism and militancy in Af-Pak region, Afghan politics and media
Location: Prague Headquarters
+420 221 123 240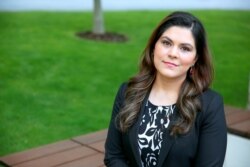 Malali Bashir is an award winning journalist and video producer with RFE/RL's Afghan Service, known locally as Radio Azadi. Bashir, who is from greater Kandahar region, reports on a range of topics related to Afghanistan, often with a women's rights perspective. She is the producer and presenter of a Pashto video and TV show about Afghans with significant achievements in the diaspora, particularly women. Bashir received the Afghan Professionals Network's (APn) 2018 Aspire Award for outstanding achievement in the Media sector. She is also Winner of the 2015 Social Media Award in the Twitter Power User category in Afghanistan. She often speaks on different issues from human rights to terrorism, peace and security, misinformation, disinformation, and extremist propaganda. Along with her work at RFE/RL, Bashir has written for BBC Pashto, Foreign Policy, and The Daily Times, and has edited Afghan magazines. Prior to her journalistic work, Malali was a Fulbright scholar at Brandeis University, Massachusetts.
Expertise: Women's rights, civil society
Location: Prague Headquarters
+420 221 123 223
Abubakar Siddique is a journalist specializing in coverage of Afghanistan and Pakistan, and the editor of RFE/RL's "Gandhara" website. He has spent the past fifteen years researching and writing about security, political, humanitarian, and cultural issues in Pakistan, Afghanistan, and the Pashtun heartland where he was born. In addition to his reporting, Siddique speaks frequently at prominent think tanks in several countries, and has contributed articles, chapters, and research papers to a range of publications. Siddique's unique expertise is brought to bear in "The Pashtun Question: The Unresolved Key to the Future of Pakistan and Afghanistan" book. (London: Hurst and Company, 2014). Abubakar Siddique has been cited by international press, including the Wall Street Journal.
Expertise: Afghanistan, Afghanistan-Pakistan issues, tribal regions
Location: Prague Headquarters
+420 221 123 211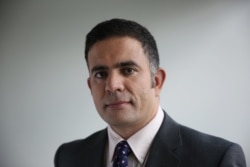 Mustafa Mohammad Sarwar is a Prague-based broadcaster and journalist with Radio Azadi, RFE/RL's Afghan Service. He began working with the Radio in Kabul in 2002 and joined the main headquarters in 2005. Sarwar has been covering a wide range of topics on Afghanistan including stories related to Afghan women and youth, key NATO and EU summits on the country, and issues related to Afghan refugees both in Afghanistan and abroad. He produced several well-received programs and short documentaries on Afghan refugees including a feature story on Afghan migrants in the Greek Island of Kos in 2015, which was picked by Reuters and Canada's Global News Station as well as some local media. Additionally, his short documentary in 2012 under the title of In Kabul, IDPs Find Security, Little Help received an honorary award by Webby Awards presented annually by the International Academy of Digital Arts and Sciences. He also worked for a popular national TV station TOLO TV from 2003-2004 in Kabul. He received a diploma in Journalism and News Writing from London school of Journalism, an MA degree in Business Communication from La Salle University and graduated from Kabul Medical University.
Expertise: Afghan migrants and refugees in Europe, Security, Extremism in Afghanistan
Location: Prague Headquarters
Harry Tamrazian is the Director of RFE/RL's Armenian Service. During his career, Tamrazian has covered major international events, most notably the 1992 United Nations session during which the former Soviet Union countries became UN members and the U.S.-mediated talks between Armenia and Azerbaijan over Nagorno-Karabakh. His reports have been published in leading Armenian and South Caucasus regional newspapers, the Miami Herald, Asia Times, Times of Central Asia, Eurasia Insight, and the Council on Foreign Relations. He has appeared on CNN and Al Jazeera to discuss developments in Armenia and Turkish-Armenian relations.
Location: Prague Headquarters
+420 221 122 435
Siranuysh Gevorgyan
Siranuysh Gevorgyan, the Yerevan Bureau Director and Editor-in-Chief for RFE/RL's Armenian Service, has been with the organization since 2010. She began as a web site (Azatutyun.am) editor, subsequently becoming the Bureau Director in April, 2016. Formerly she worked at local news web site ArmeniaNow.com covering domestic and foreign politics and social issues. Gevorgyan holds a M.D. in Journalism from Yerevan State University. She is fluent in English and Russian.
Location: Yerevan
+374 99438112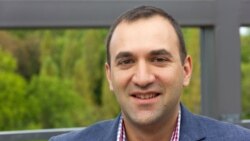 Artur Papyan is a senior multimedia editor with RFE/RL's Armenian Service and a key member of its live Internet TV team. He also oversees the Armenian Service's social media accounts and edits the Armenian version of the website. Papyan has reported on Armenia's top stories, and streamed live video from major international events like Euromaidan in Ukraine. In recent years he has taught online media, internet journalism, and professional ethics at a number of Armenian universities. And previously worked as the Armenian country coordinator for the London based Media Diversity Institute. He has produced documentary films, radio programs, and newspaper supplements.
Expertise: Technology, Social Media Marketing, Blogging, Media Ethics
Location: Yerevan
+374 99 43 81 10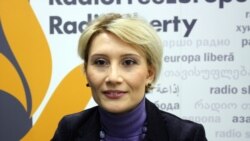 Heghine Buniatyan has been a senior editor with RFE/RL's Armenian Service since June 2016. She has previously served as the editor-in-chief of the Yerevan bureau, a broadcaster, and as the director of the Maxliberty Youth Program. Before joining RFE/RL in 2004, she worked for Armenian Public Television as a correspondent and anchor of the midnight news, and as a freelancer at Internews, contributing weekly reports for radio and television. A graduate of Yerevan State University and Moscow State University with a degrees in journalism, Buniatyan also participated in a number of journalism and leadership training courses in Armenia and abroad. In 2004 she won first prize in the OSCE media awards in the Best Radio Journalist category for highlighting environmental issues.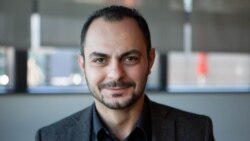 Ilkin Mammadov is the director of RFE/RL's Azerbaijani Service. Having joined RFE/RL in 2004, he has reported on major news events and played a lead role in launching several of the service's signature programs on FM, TV, and the web. Previously, he worked for Internews-Network and several local TV stations in Baku, Azerbaijan. Mammadov holds an MBA degree from the University of Pittsburgh's Katz Graduate School of Business, and a Bachelor's degree in journalism from Baku State University.
Location: Prague Headquarters
+420 221 122 354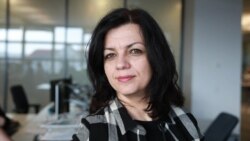 Arbana Vidishiqi is the Director or RFE/RL's Balkan Service. She joined RFE/RL in 1999 as a Pristina-based political affairs correspondent, and led the ethnically diverse bureau as bureau chief during the volatile inter-ethnic tensions that followed the 1999 war in Kosovo. In June 2011, Vidishiqi was appointed head of the Kosovo unit. Vidishiqi graduated London's Hendon College with a degree in communications and technology. She is a native Albanian speaker and is fluent in English and south Slavic languages.
Expertise: Kosovo, Balkan region, radical extremism
Location: Prague Headquarters
+420 221 123 084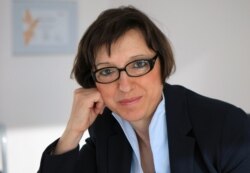 Gordana Knezevic is the author of RFE/RL's blog "Balkans Without Borders," an expert source of regional commentary and analysis for English-speaking audiences. She was director of RFE/RL's Balkan Service from 2008 - 2016. Knezevic is well-known for work as deputy editor of "Oslobodjenje," the internationally recognized Sarajevo-based daily newspaper that never stopped publishing during the Bosnian War, a role for which she was honored with the 1992 Courage in Journalism award by the Washington-based International Women's Media Foundation. After leaving Bosnia, Knezevic worked as an online editor with Reuters News Agency in Canada, and was a regular contributor to the Toronto Star and CBC Radio.
Location: Prague Headquarters
+420 221 123 075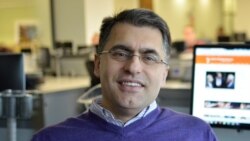 Dragan Stavljanin is a journalist with RFE/RL's Balkan Service. Originally based in Belgrade, he joined RFE/RL in 1999 in Prague, where he has produced analyses on Balkan-Russia relations, Balkan-EU relations, post-communist political and economic transitions and ethnic conflicts; moderated nighttime radio programs; and interviewed numerous foreign politicians and experts. In 2008 he authored a radio and Internet series on frozen conflicts in the Southern Caucasus. Stavlijanin has been interviewed about the Balkans by media in the U.S., Russia, Iran, France, Poland, the Baltic States, and in the Czech Republic. He holds a Ph.D and is the author of the books "Cold Peace: Caucasus and Kosovo" and "The Balkanization of the Internet and the Death of Journalists."
Expertise: Serbia, Balkan region, Frozen Conflicts
Location: Prague Headquarters
+420 221 123 623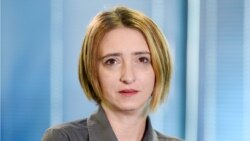 Dzenana Halimovic has worked as a correspondent for RFE/RL since 2005. She began working as a journalist in Bosnia in 1998, reporting for the Bosnian dailies "Oslobodenje" and "Vecernje novine," and later for the magazine "Start BiH" and the national TV station BHRT. Her main reporting interests are war crimes and organized crime, as well as major political and security issues in the region. She won an Amnesty International Global Human Rights Award and an award from the Bosnian Journalists Union for the best investigative story in 2003.
Expertise: war crimes, terrorism, organized crime and corruption.
Location: Sarajevo
+420 221 121 411​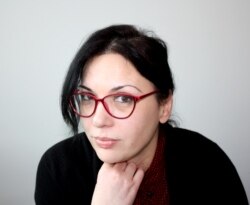 Asja Hafner joined RFE/RL's Balkan service in 2017 as Digital Media Manager, running a newly formed Digital unit in Sarajevo, Bosnia. She is editorially in charge of the dialogue platform Not In My Name, presenting content related to issues tackling radicalization and extremism, primarily in Bosnia and Herzegovina, and the Western Balkans region. Her career in journalism began in 1993 when she worked for magazine DANI, one of the few newspaper outlets issued in Sarajevo under the siege. Asja and a team of colleagues won the 2017 City Of Sarajevo Award for their contribution in the field of science and education. Asja has worked for TV and documentary film and multimedia projects as an author, editor, researcher, producer and curator. Her interests are social and cultural studies, political and contemporary anthropology, gender and identity studies, visual arts, literature and philosophy, digital humanities, and ethics in journalism.
Expertise: Radicalization of Balkan societies, war in former Yugoslavia (91-99), political sociology, digital&new media
Location:Sarajevo
+420 221 121 417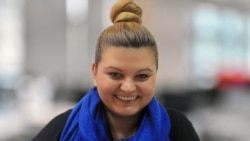 Marija Mitevska is a senior journalist based in Macedonia with RFE/RL's Balkan Service, providing TV interviews and video reports for the station's website. Before joining RFE/RL in 2009, Mitevska worked at the popular Macedonian TV station A1. In 2014, she was the only Macedonian journalist to win a Balkan Fellowship for Journalistic Excellence from the Balkan Investigative Reporting Network. Also in 2014, she received an honorable mention in the Macedonian Institute of Media's Nikola Mladenov competition for one of her investigative reports. Mitevska holds a degree from the School for Journalism and Public Relations in Macedonia.
Expertise: Macedonia, Corruption, Multimedia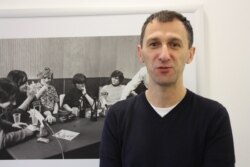 Milos Teodorovic joined RFE /RL in 1999 and in December 2015 he became the Bureau Chief of RFE/RL's Serbian Service. As a RFE/RL journalist Teodorovic received numerous awards for investigative journalism, radio and TV journalism, among which his "Gaffe of the Week" column was honored with the American Academy of Interactive and Visual Arts award (2014). Milos also received awards from the Independent Association of Journalists of Serbia for his story on Serbian right wing extremists (2012) and an EU investigative journalism award for his documentary on protected witnesses associated with war crimes in Serbia (2014).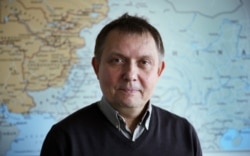 Alexander Lukashuk is the Director of RFE/RL's Belarus service. Since joining RFE/RL in 1993, Lukashuk has held roles as Director of RFE/RL's Afghan Service (2004-2005) and as acting Executive Editor (2007). Born in Belarus, he graduated from Minsk Linguistic University, worked as a translator, journalist, and documentary script-writer, and served as Editor-in-Chief of the Belarus publishing house. Between 1990 and 1995, he participated in Belarus's parliamentary commission on the crimes of Joseph Stalin. Lukashuk has authored five award-winning books, including "The Adventures of ARA in Belarus" on the American relief operation in the USSR in the 1920s. He also received a Belarus Pen-center annual award for non-fiction literature for his role in creating the "Liberty Library series" of pocket books based on RFE/RL programming. Lukashuk's own books "Adventures of ARA in Belarus" and "Oswald in Minsk" were awarded as well. The award is named after Ales Adamovich, a prominent writer and politician of the glasnost era, mentor of Nobel prize winner Svetlana Alexievich.
Location: Prague Headquarters
+420 221 123 276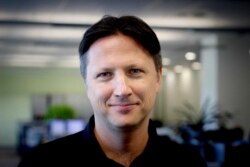 Alex Znatkevich is a veteran multi-media journalist with RFE/RL's Belarusian Service. Prior to joining RFE/RL, Znatkevich worked for the Belarusian independent news agency BelaPAN, and was a correspondent for the internet journal Transitions Online. In 2001 he authored a chapter on Belarusian media in Polls Apart, a publication of the British Institute for War and Peace Reporting. His work has also appeared in such publications as Foreign Policy (US), Babylon (Czech Republic), and ARCHE (Belarus).
Expertise: Domestic politics, foreign policy
Location: Prague Headquarters
+420 221 123 281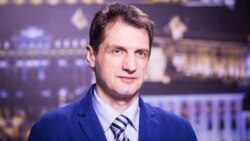 Vitali Tsyhankou, a Minsk-based broadcaster for RFE/RL's Belarus Service, has been with the service since 1994. Tsyhankou prepares the "Expertise of Liberty" program and "Hero of the week" interview, and writes his columns. Previously, he worked for the newspaper Zviazda, and was the Belarus correspondent for the Associated Press and the Russian newspaper Nezavisimaja Gazeta. He was also a columnist and political analyst for the most popular independent newspaper, Svaboda. In 1991, Tsyhankou co-founded the Belarusian first independent BELAPAN news agency. He was awarded the Ales Adamovich prize by the Belarusian PEN-club for his commentaries and articles. In 1997, he was recognized as one of the three best political journalists by a survey conducted among Belarusian journalists, editors, and analyst. He was also awarded a prize for columns and analytical articles by the Belarusian Association of Journalist, Volnaje Slova (Free Word). Tsyhankou graduated from the faculty of journalism at the Belarusian State University in 1992. He speaks Belarusian, Russian, English, and Czech.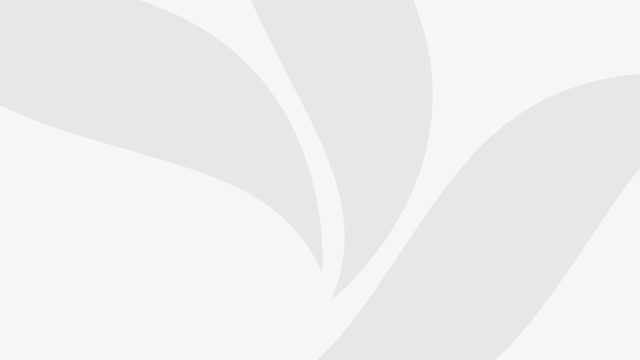 Ivan Bedrov is the Director of RFE/RL's Bulgarian service, which was relaunched in January 2019. Over the course of a 24-year-long career in Bulgarian media, Bedrov has worked as a radio reporter for RFE/RL's Bulgarian Service in the late 1990s, and as a current affairs program producer and host for the country's first private national TV station, bTV. In 2014, he was made deputy editor-in-chief of the leading news and analytical website ClubZ.bg. He has also worked as a political commentator for the international broadcaster Deutsche Welle. Bedrov is a member of the Bulgarian Commission for Journalism Ethics and has won a number of journalism awards.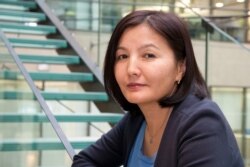 Venera Djumataeva
Venera Djumataeva is the Acting Regional Director of RFE/RL's Central Asian Services. In her current capacity and earlier as a broadcaster for RFE/RL's Kyrgyz ervice and free-lancer in Bishkek, she has covered major events in Central Asia and international topics relating to Kyrgyzstan and the region at large. Earlier, she worked for Bishkek's Radio "Mir," and contributed to the Institute for War and Peace Reporting. Djumataeva's articles on Kyrgyz and Central Asian politics and social issues have been published in many of Kyrgyzstan's independent newspapers, including Res Publica, Slovo Kyrgystana, Erkin-Too, De-Facto, Tribuna, and Agym. She is frequently invited to provide expertise at the Bishkek Press Club, and for interviews on Czech and Turkish television. Djumataeva graduated from the History Faculty at Kyrgyz State University and has a post-graduate degree from Kyrgyz National University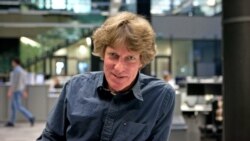 Bruce Pannier is an RFE/RL correspondent reporting on events and energy issues in Central Asia. He frequently reports from the region, most recently covering the parliamentary election campaign in Kyrgyzstan in 2015. Prior to joining RFE/RL in 1997, Pannier worked at the Open Media Research Institute in Prague. In 1992, he led a sociological project in Central Asia sponsored by the University of Manchester and the Soros Cultural Initiative Foundation, during which he lived in villages in Kazakhstan, Kyrgyzstan, Turkmenistan and Uzbekistan. Pannier's work has been published by Jane's Information Group, Transitions Online, Freedom House, and Newsbase, and he has spoken at Cambridge University, Columbia University, the University of Wisconsin, Glasgow University, London's Chatham House and Center For Strategic and International Studies (CSIS). He holds degrees from Columbia University, New York and Tashkent State University, Uzbekistan.Bruce Pannier's recent publications include articles in the Cairo Review and the Foreign Policy Centre.
Expertise: Central Asia, Energy
Location: Prague Headquarters
+420 221 123 606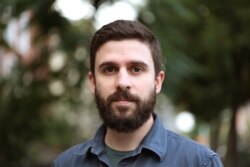 Christopher Miller is an American journalist with more than six years of experience as a foreign correspondent. His focus is on global affairs, specifically conflicts, crises, and politics in the former Soviet Union and especially Ukraine, where he has been based since 2010. Currently, he is Radio Free Europe/Radio Liberty's Ukraine correspondent. Previously, he served as Mashable's senior international correspondent. He has also published with The Times, The Telegraph, The Independent, and GlobalPost.
In 2013, Christopher was the first Western correspondent on the ground in Kiev to cover the Euromaidan revolution. He also crisscrossed Crimea to cover Russia's annexation of the peninsula before reporting on the war that exploded in eastern Ukraine.
His reporting extended far beyond Ukraine's borders. In 2015, he reported from the front lines of Europe's refugee crisis, interviewing people smugglers, refugees, volunteers and others affected in Greece, Italy, Malta, and Turkey. Christopher has also reported on the Kremlin's military campaign in Syria, the rise of far-right and populist organizations across Europe, NATO's moves in Europe and cyber security.
Golnaz Esfandiari is a senior correspondent in RFE/RL's Central Newsroom and editor of the award-winning Persian Letters blog. She was previously chief editor of RFE/RL's Persian Service, Radio Farda. Her reporting and analysis on Iran have been cited by The New York Times, The New Yorker, The Atlantic, The Wall Street Journal, Foreign Policy, The Los Angeles Times, and The Weekly Standard, and she is frequently sought out to provide commentary on Iran, including by CNN, NPR, BBC, and Czech, Slovak, Polish, Argentinian, and South African television and radio channels. Esfandiari has worked as a consultant on Iran with Freedom House, authoring several of their reports on human rights and press freedom in Iran. In 2013, she was tagged for the third year in a row in Foreign Policy's Top 100 Twitterati list (@GEsfandiari). Esfandiari was recently interviewed on Power Corrupts, a podcast produced by political scientist and Washington Post columnist, Brian Klaas.
Expertise: Human Rights, Iran, Media Freedom
Location: Prague Headquarters
+420 221 123 628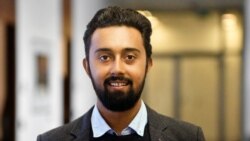 Frud Bezhan covers Afghanistan, Pakistan, and Iran for RFE/RL, reporting frequently direct from Kabul and elsewhere in the region. Prior to joining RFE/RL, he worked as a freelance journalist in Afghanistan and contributed regularly to several Australian newspapers, including The Age, the Sydney Morning Herald, and The Australian. His work has also been published in The Atlantic, Defense One, and Asia Times. Bezhan holds a B.A. in journalism from Monash University, Australia.
Expertise: South Asia and the Middle East
Location: Prague Headquarters
+420 221 122 765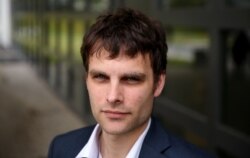 Rikard Jozwiak is the Brussels reporter for RFE/RL, responsible for daily reporting about EU institutions and NATO, the Eastern Partnership, and the Western Balkans. Prior to joining RFE/RL, he worked as the press officer at the EU office of Amnesty International and as a reporter for "European Voice" covering EU affairs. Jozwiak has a Masters degree in Journalism from the University of Lund, Sweden and a Masters degree in European Politics from the College of Europe. He speaks English, French, Polish and Swedish.
Expertise: Domestic Politics, Foreign Affairs, Security & Military, EU politics
Steve Gutterman is News Editor of RFE/RL's Central Newsroom and author of the Week In Russia newsletter. Now based in Prague, Steve lived and worked in Russia and the former Soviet Union on and off -- mostly on -- from 1989 to 2014, including postings in Moscow with the Associated Press and Reuters. He is a graduate of Williams College and the Columbia University Graduate School of Journalism.
Location: Prague Headquarters
+420 724 971 570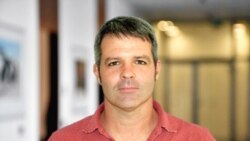 As RFE/RL's Senior Washington Correspondent, Mike Eckel reports on U.S. foreign policy toward Russia, shadowy Russian lobbying campaigns in Washington, and money laundering investigations. In 2014, he covered the aftermath of the Ukraine Maidan protests, the disputed annexation referendum in Crimea, and the outbreak of war in eastern Ukraine. Eckel spent most of his 20-year-long journalist career with the Associated Press, first as a freelancer and then as a reporter and editor. He was a senior correspondent in Moscow for 5 ½ years, where he traveled around the former Soviet Union covering the 2004 school hostage seizure in Beslan, the ongoing conflict over Nagorno-Karabakh, the 2008 Russian-Georgian war, as well as terrorist attacks, arms control treaty negotiations, and President Vladimir Putin's Kremlin. He has also reported and edited for the Christian Science Monitor, Al Jazeera America, Voice of America, and the Vladivostok News. He holds a Bachelor's degree from Colby College in Maine, and a Master's degree from the Fletcher School of Law and Diplomacy at Tufts University, in Massachusetts.
Expertise: Russia, Ukraine, former Soviet Union, Kremlin politics, North Caucasus terrorism, Russian history
Location: Washington DC, USA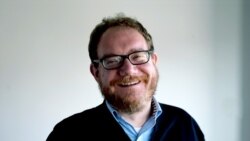 Noah Tucker, Executive Editor for Not In Our Name, RFE/RL's research and documentary project on extremism in Central Asia, is Senior Editor for RFE/RL's Uzbek Service and an associate at George Washington University's Elliot School of International Affairs Central Asia Program. He was previously Managing Editor at Registan.net and a researcher for the multi-year Harvard/Carnegie Islam in Eurasia Project. He has worked on collaborative projects to identify the way social and religious groups affect political and security outcomes, and headed a team that tracks social media use by Uzbek violent extremist organizations and their effect on the Uzbek-language internet. His most recent publications include Islam, Society and Politics in Central Asia and "The Evolution of the Uzbek Jihad" in Constructing the Uzbek State: Narratives of Post-Soviet Years. Tucker has an MA from Harvard in Russian, East European and Central Asian Studies, and has spent a total of five years living and working in in the region, primarily in Uzbekistan.
Expertise: Anthropology, religion, social mobilization, social violence
Location: Prague Headquarters
Pavel Butorin
Pavel Butorin is Acting Director of Current Time TV, the 24/7 Russian language digital and TV network, led by Radio Free Europe/Radio Liberty (RFE/RL) in cooperation with the Voice of America. Butorin has been with RFE/RL since 2001, first as a producer for Central News, then as a video producer for the multimedia department, and finally as managing editor for Current Time TV. He has been a leading member of the Current Time team since its inception as a 30-minute television news program in 2014, and was instrumental in its transformation into a successful 24/7 digital and television network. He is a graduate of Ohio University in the United States and has a Master's degree in Mass Communications.
Location: Prague Headquarters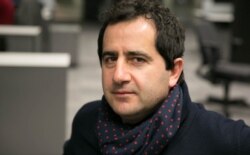 Kenan Aliyev
Kenan Aliyev is the Executive Editor For Features for Current Time, the 24/7 Russian language digital and TV network, led by Radio Free Europe/Radio Liberty (RFE/RL) in cooperation with the Voice of America. He launched Current Time's earliest iteration in 2014 as a 30-minute news program, and currently oversees its features content. Under his leadership, the network has become the largest provider of independent documentary films in Russia, screening over 100 creative documentaries a year, including those that are banned in Russia because of their content. Aliyev oversees the production of Current Time's commissioned content, including Vitaly Manksy's award-winning documentary Putin's Witnesses, and the lauded TV series Unknown Russia and Person on the Map. He was formerly director of RFE/RL's Azerbaijani Service and, before joining RFE/RL, was a stringer for the BBC in Baku. He received an RFE/RL President's Award in 2016 "for his great contribution to the successful launch of Current Time TV."
Location: Prague Headquarters
+420 221 122 356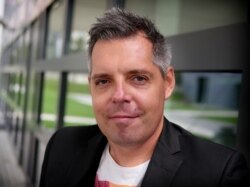 Kiryl Sukhotski
Kiryl Sukhotski is the Executive Editor for News at Current Time TV, RFE/RL's 24/7 channel aiming at the Russian-language audience in the region. He oversees all news and current affairs output from news bulletins at the top of the hour to longer evening shows, as well as special projects and breaking news coverage. Kiryl was born in Minsk, Belarus and got his MA in International Journalism from City University in London with a specialization in covering war conflicts. Prior to joining RFE/RL he had been the head of the regional Russia/CIS TV operation for Reuters and worked for the BBC in London and Moscow. Over his journalistic career he interviewed many presidents and prime ministers, CEOs, political activists and popular figures – from Hugo Chavez and Christine Lagarde to Madonna. He traveled to some 90 countries and is currently based in Prague.
Location: Prague Headquarters
+420 221 123 136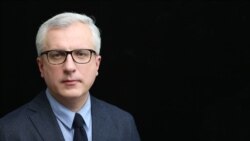 Andrei Cherkasov has been a part of RFE/RL's Current Time unit since 2015, where he hosts the program "Look at Both Sides" (Смотри в оба), which exposes fake news and corrects both innocent mistakes and deliberate fabrications by comparing reporting from a variety of sources to allow the viewer to decide for themselves. Prior to joining RFE/RL, Cherkasov served as Paris Bureau Chief for Channel One Russia from 2013-2015). A veteran of more than twenty years as a broadcast journalist for Russian television companies Channel One, NTV, and, in the early 1990's, Ekho Moskvy, Cherkasov run news bureaus in Paris (2013-2015), Washington (2009-2013), and London, 1999-2006), and filed reports from war zones and major international summits throughout Europe, the Middle East and Southeast Asia.
Location: Prague Headquarters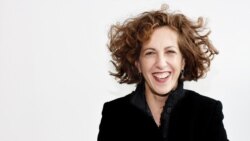 Joanna Levison
Joanna Levison is Director of Media and Public Affairs at Radio Free Europe/Radio Liberty (RFE/RL) with over 20 years of experience in international media relations and democracy promotion. Based in the company's headquarters in the Czech Republic, she is responsible for media promotion, outreach, fellowship programs, and journalists' advocacy, overseeing operations both in the company's Prague and Washington, D.C. offices. Before joining RFE/RL in 2009, Ms. Levison worked as a foreign policy officer for Iraq and the Middle East in the Bureau of Democracy, Human Rights and Labor at the U.S. Department of State. She previously worked for the National Democratic Institute for International Affairs, managing programs in the former Soviet Union, and consulted for the International Republican Institute. She has an M.A. in Russian and East European Studies from the University of Michigan at Ann Arbor, and a B.A. from Swarthmore College.
Location: Prague Headquarters
+ 420 221 122 080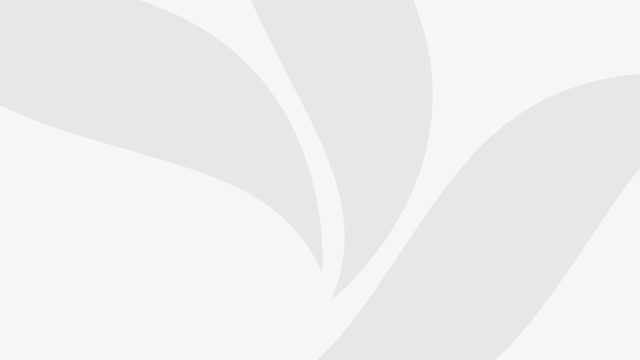 Jeremy Bransten
Jeremy Bransten, the Regional Director for RFE/RL's European language services, has been with the organization in Prague since 1995. He began as a news writer and reporter focused on Russia, subsequently becoming a senior editor in RFE/RL's Central Newsroom and later its director for five years. Bransten holds a B.A. in Russian Studies from Harvard University and an MA in Central and East European Studies from the University of London. He is fluent in Russian and Czech.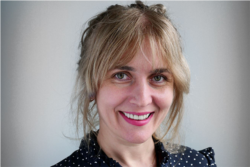 Natia Zambakhidze
Natia Zambakhidze, Director of RFE/RL's Georgian Service, joined RFE/RL in June 2018. She has an extensive background in TV journalism in Georgia, having worked for leading broadcasters since the early 1990's, including TV company Rustavi 2 (1999-2006) as a reporter, anchor, host and a producer of the news and political shows. During this time, Natia covered all major political and social developments in Georgia and the region including the Rose and Orange Revolutions. Natia left journalism in 2006 and joined the foreign service. Before joining RFE/RL, she worked as a senior political counselor for the Georgian Embassy in Washington, D.C. Natia earned her Master's degree in Journalism from the University of Tbilisi.
Expertise: Georgia, domestic politics, foreign policy
Location: Prague Headquarters
+420 221 122 263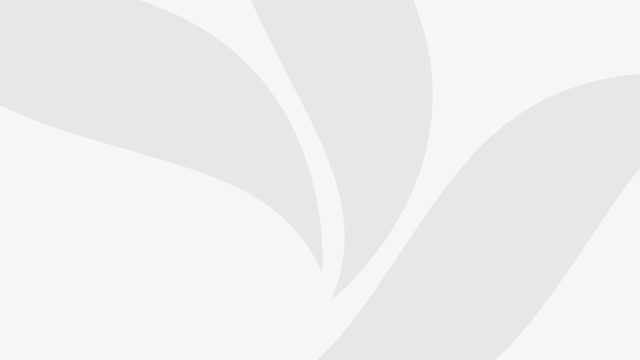 Demis Polandov is a broadcaster and editor of RFE/RL's Ekho Kavkaza unit, which produces Russian-language broadcasts for Georgia and the breakaway regions of Abkhazia and South Ossetia. Prior to joining RFE/RL in 2009, Polandov served as deputy editor-in-chief for the Russian daily "Gazeta," editor for the newspaper "Business," and editor of the political and economic section for the weekly magazine "Russian Focus," a join project with The Economist magazine. Polandov graduated from the Finance Academy of the Russian Federation with Bachelor's degree n Finance and a Master's degree in Social Sciences.
Location: Prague Headquarters
+420 221 122 276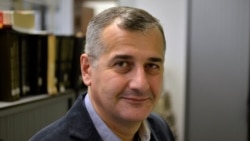 Koba Liklikadze is a journalist with RFE/RL's Georgian Service specializing in military and security affairs. He previously worked as a senior reporter for the independent Georgian newspaper 'Sakartvelo," where he covered the Georgian-Abkhazian war (1992-93) and the Georgian- Russian war (2008). He also worked as an embedded journalist with KFOR in Kosovo 1999 and with the U.S.-led Coalition Operation in Iraq. Liklikadze has published numerous articles and analytical pieces on military and national security issues in the Caucasus region for the Jamestown Foundation and the Institute For War and Peace Reporting.
Expertise: Security & Military, NATO affairs
Location: Prague Headquarters
+420 221 122 266