Management And Governance
RFE/RL Senior Management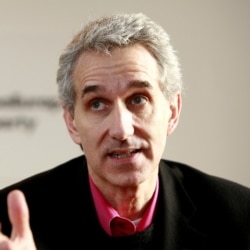 Jeffrey Gedmin
Acting President
Dr. Jeffrey Gedmin is co-founder and editor-in-chief of American Purpose, the magazine and media venture. He is former President/CEO of the London-based Legatum Institute. Gedmin served for four years as President/CEO of Radio Free Europe/Radio Liberty, prior to which he served as President/CEO of the Aspen Institute in Berlin. Previously, he was Resident Scholar at the American Enterprise Institute in Washington, D.C., and Executive Director of the New Atlantic Initiative.
Gedmin is the author/editor of several books on Germany and European security. He also served as co-executive producer for two major PBS documentaries: "The Germans, Portrait of a New Nation" (1995) and "Spain's 9/11 and the Challenge of Radical Islam in Europe" (2007). He is a member of the Council on Foreign Relations and serves on several advisory boards, including the Institute for State Effectiveness, the Justice for Journalists Foundation, the Tocqueville Conversations, and the Institute for Current World Affairs. Together with former U.S. Ambassador to the Czech Republic Norm Eisen, Gedmin is co-chair of the Transatlantic Democracy Working Group, hosted by the German Marshall Fund of the United States.
Gedmin left the Legatum Institute in early 2014.
He is currently a Research Council Member at the National Endowment for Democracy, senior fellow at Georgetown University and at the Institute for Strategic Dialogue. He earned his M.A. in German Area Studies from American University. He received his Ph.D. from Georgetown University in German Area Studies and Linguistics.
Gedmin began his appointment as Acting President of RFE/RL on July 3, 2023.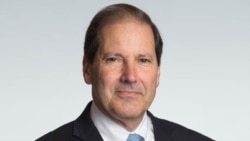 Mark Kontos
Vice President and Chief Financial Officer / Treasurer
Mark Kontos was selected as RFE/RL Chief Financial Officer (CFO) and Treasurer of the Corporation in February 2020, and is based in Washington, DC. Prior to his appointment, Kontos served for twelve years as Senior Vice President, CFO, and Treasurer of MITRE Corporation, which operates a series of U.S. Federally Funded Research and Development Centers (FFRDCs) that serve the public interest through systems engineering and applied sciences for large-scale, complex problems of importance for defense, intelligence and civilian agencies of the US government. Kontos has also served as CFO of Battelle Memorial Institute and AK Steel Corporation, and in senior level roles at Citibank/Citigroup. Kontos earned a B.A. in Political Science from Beloit College and an MBA in Finance from the University of Chicago.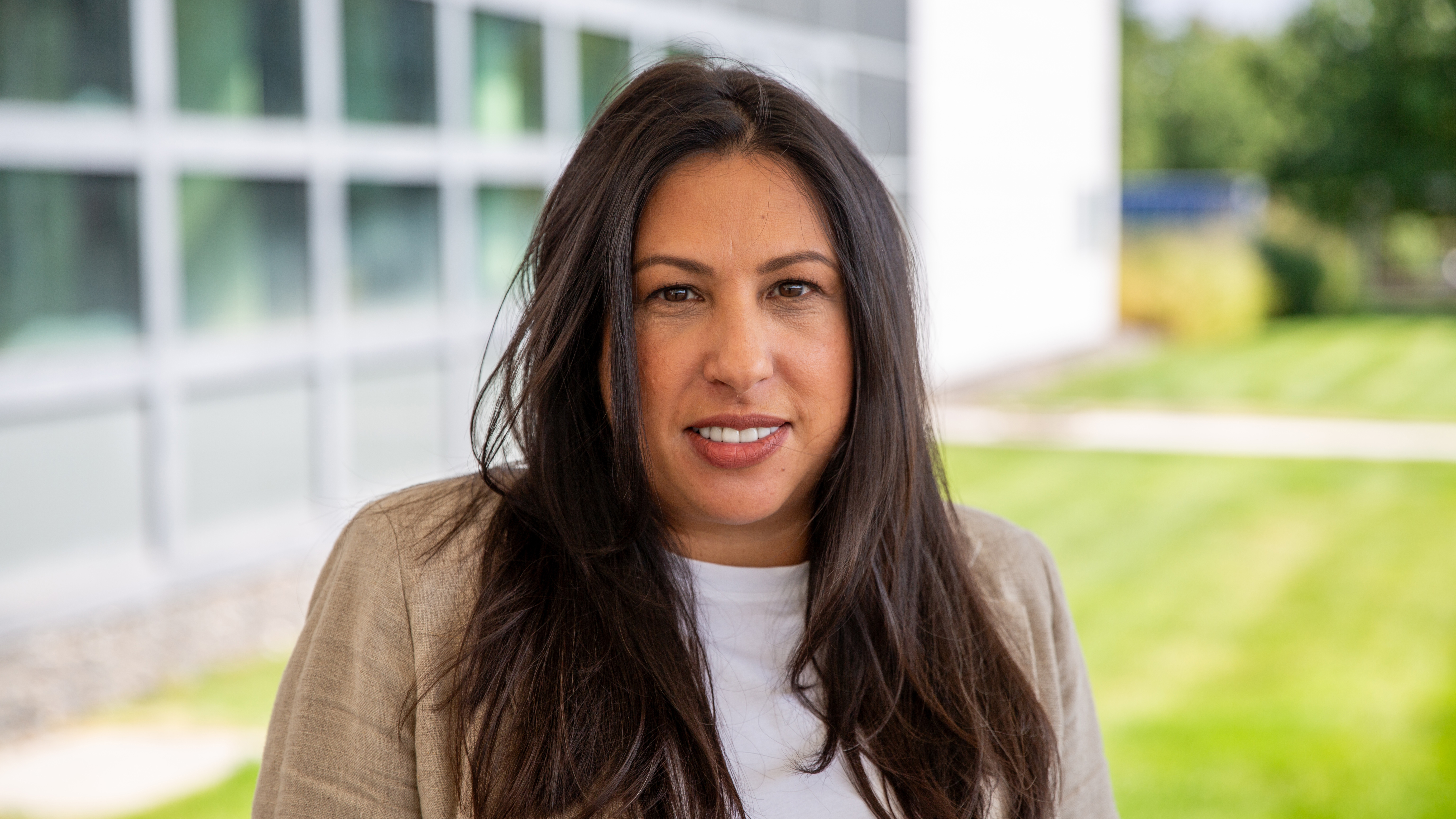 Nicola Careem
Vice President and Head of the News Division
Nicola Careem is a multi-award-winning journalist with over two decades of experience and a track record of facilitating independent and trusted news in places of conflict and tension. She has covered six wars from the ground -- including leading teams in Afghanistan, Iraq, Syria, the Palestinian territories, and Yemen. She led the BBC's South Asia operation from New Delhi, in charge of Afghanistan, Bangladesh, India, Pakistan, and Nepal. She oversaw internationally acknowledged and agenda-setting work during an unprecedented time of turbulence, steering the organization through the conflict in Afghanistan; increased military escalations between India and Pakistan; and unparalleled attacks on journalistic freedoms. As South Asia Bureau Chief, she was in charge of the BBC's English language services from multiple bureaus across the continent, working in close collaboration with numerous language services teams, including BBC Dari, Pashto, and Urdu. She ran the BBC's operation from Kabul as Afghanistan fell to the Taliban and the organization's coverage of the devastating COVID-19 outbreak in India. Most recently she played a pivotal role at CNN as their Director of Coverage during the first six months of Russia's full-scale invasion of Ukraine.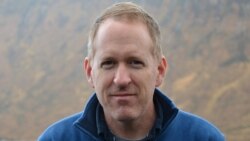 Benjamin Herman
Secretary and General Counsel
Benjamin Herman is RFE/RL's General Counsel and the Secretary of the Corporation. He graduated from Brown University in 1991 with a degree in Russian Studies, earned a Master's degree in Czech Language and Literature from UC Berkeley in 1994, and graduated from Stanford Law School in 1998. After receiving his law degree, Herman spent four years as an associate at the New York office of Sullivan & Cromwell before joining RFE/RL in 2002.
Tanya Youngberg
Assistant Secretary and Deputy General Counsel
Tanya Youngberg has served as RFE/RL's deputy general counsel and assistant secretary of the corporation since June 2022. Youngberg previously worked for eight years as a litigator at Williams & Connolly and clerked for two federal judges. She was a language analyst at the United States Department of Defense before her legal career. Youngberg holds a B.A. from Brown University in Slavic Studies and International Relations, an M.A. from Harvard University in Regional Studies (Russia, Eastern Europe, and Central Asia), and a J.D. from Yale Law School.
RFE/RL Board of Directors
As a private, nonprofit Sec. 501(c)3 corporation chartered in Delaware, ​all major policy determinations governing Radio Free Europe/Radio Liberty's (RFE/RL) operations are made by RFE/RL's Board of Directors. Each member of the RFE/RL Board is required by federal law to have "requisite expertise in journalism, technology, broadcasting, or diplomacy, or appropriate language or cultural understanding" relevant to RFE/RL's mission. Employees of U.S. government agencies are prohibited by law from serving on the RFE/RL Board.​
Board Chair: Karen Kornbluh
Board Members: Scott Carpenter, Lisa Curtis, Jackson Diehl, Jeffrey Gedmin, Margaret Hoover, Michael Kempner, Kristin Lord, Tom Malinowski
RFE/RL's corporate officers
Jeffrey Gedmin, Acting President
Mark Kontos, Vice President and Chief Financial Officer (Treasurer)
Nicola Careem, Vice President and Head of the News Division
Benjamin Herman, General Counsel (Secretary)
Tanya Youngberg, Deputy General Counsel (Assistant Secretary)
U.S. Agency for Global Media
RFE/RL, Inc. is a private, nonprofit corporation, funded by the U.S. Congress through the United States Agency for Global Media (USAGM), an independent federal government agency that oversees all U.S. civilian international media. USAGM CEO Amanda Bennett oversees all aspects of U.S. international media, providing day-to-day management of USAGM's operations.
Role of USAGM
In addition to providing oversight, the United States Agency for Global Media (USAGM) serves as a firewall to protect the professional independence and integrity of all U.S. international public service media, including Voice of America, Radio and TV Marti, and the non-profit corporations that are BBG grantees: Radio Free Asia, RFE/RL, and the Middle East Broadcasting Networks (MBN). USAGM also provides oversight of the work of the Open Technology Fund, which finances the development and distribution of cutting edge technologies and techniques to counter efforts by repressive regimes and closed societies to block access to objective news and information.