Management And Governance
RFE/RL Senior Management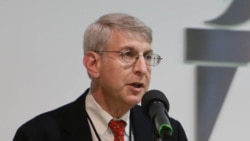 Thomas Kent
President
Thomas Kent is a specialist in international reporting, Russian affairs and journalistic ethics. He joined Radio Free Europe/Radio Liberty on June 27, 2016 after a career of more than 40 years at The Associated Press. Most recently, he was AP's standards editor, responsible for the fairness and accuracy of the news agency's content in text, photos, video, audio, interactives, and on social networks. He also served with AP as international editor, World Services editor, Moscow bureau chief, Brussels-based correspondent for European institutions and NATO, chief of operations in Tehran during the Iranian revolution, correspondent in Sydney, Australia, and Hartford, Connecticut, and foreign desk editor in New York. He founded the "Create Your Own Ethics Code" project for the Online News Association. He has written and spoken worldwide on journalistic ethics, including ethical issues for such new journalistic platforms as virtual reality and automated newswriting. An advisor to the Ethical Journalism Network, Kent has been a board member of the Organization of News Ombudsmen, a Pulitzer Prize juror in international reporting and an advisor to the Society of Professional Journalists on revisions to its ethics code. He was raised in Shaker Heights, Ohio, holds a degree in Russian and East European Studies from Yale University and speaks Russian, French and Spanish. He has taught and advised at Columbia University since 1996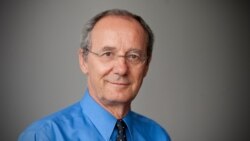 Nenad Pejic
Vice President/Editor-in-Chief of Programming
Nenad Pejic, who was named an Interim Manager of RFE/RL by RFE/RL's Board of Directors effective March 2, 2014, became Editor-in-Chief of Programming in December 2013. Pejic joined RFE/RL in 1993, when he was named the first Director of RFE/RL's Balkan Service. Prior to joining RFE/RL, Pejic held various positions with Sarajevo Television including head of the News Department, Belgrade correspondent, and Program Director. He also served briefly as the Head of Publications and Public Relations at the European Institute for the Media. Pejic lectures regularly at universities in Germany, Ukraine, Georgia, and Montenegro; international events such as NATO summits and the Salzburg Seminar; and to a number of non-governmental organizations around Europe.
Corporate Governance
Under IRS rules, RFE/RL, Inc. is a private, nonprofit Sec. 501(c) 3 corporation. Chartered in Delaware, it receives federal grants as a private grantee. RFE/RL maintains a corporate office in Washington, D.C.
RFE/RL's corporate board is made up of all members of the BBG:
Ambassador Karen Kornbluh
Ambassador Karen Kornbluh is the Executive Vice President of External Affairs for Nielsen, responsible for global public policy, privacy strategy, and corporate social responsibility. Prior to joining Nielsen, Kornbluh was the U.S. Ambassador to the Organization for Economic Co-operation and Development (OECD) from 2009-2012. Previously, she was Policy Director for then-Senator Barack Obama.
Read More on BBG Site
Jeffrey Shell
Jeffrey Shell was named Chairman, Universal Filmed Entertainment Group in September of 2013. He served as Chairman of NBC Universal International from 2011-2013 and as President of Comcast Programming Group from 2005 to 2011. Governor Shell was appointed to the BBG in August 2013.
Read More on BBG Site
Rex Tillerson
Rex Tillerson is an American businessman, engineer, and a diplomat who is the 69th and current United States Secretary of State, serving since his confirmation on February 1, 2017. Secretary Tillerson serves on the BBG ex officio.
Read More on BBG Site
RFE/RL's corporate officers
Thomas Kent, President
Pamela Goodnow, Chief Financial Officer (Treasurer)
Ben Herman, General Counsel (Secretary)
Stephanie Schmidt, Budget Director (Assistant Treasurer)