Jiri Dienstbier Journalism Fellowship
About the Fellowship
The Jiri Dienstbier Journalism Fellowship (JDJF) is a joint program of the Ministry of Foreign Affairs of the Czech Republic and RFE/RL, funded by the Ministry. Launched in 2014, it is inspired by Jiri Dienstbier Sr.'s contributions to the fields of journalism, foreign policy, and human rights, and intended to further RFE/RL's legacy of promoting more just and open societies through journalism. More information about the Jiri Dienstbier Journalism Fellowship is available here.
2016 – 2017 Fellows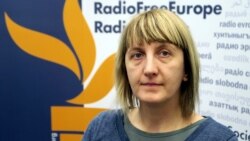 Lidija Pisker, Bosnia and Hercegovina
Ms. Pisker is a freelance reporter and research professional focusing on human rights and anti-discrimination policies. Most recently, she was an advisor to the Technical Assistance for Civil Society Organization (TACSO) in Bosnia Herzegovina. Prior to her work with TACSO, Ms. Pisker was a research analyst at the International Research and Exchange Board (IREX) focusing on the conditions of media freedom in Bosnia-Herzegovina. She has also performed research studies for the UN and the Japan Foundation and has collaborated with web news magazines such as Media.ba, Diskriminacija.ba, Kosovo 2.0., and Café Babel. Ms. Pisker holds an M.A. in Democracy and Human Rights from the University of Bologna and the University of Sarajevo, and a B.A. in Education from the University of Sarajevo. She has authored a number of policy studies on education and social inclusion for organizations such as the National Democratic Institute and the European Union. Ms. Pisker speaks native Bosnian, Serbian, and Croatian, as well as professional English and basic German and Italian.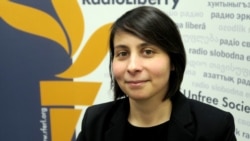 Mirkica Popovikj, North Macedonia
​Ms. Popovikj has spent the majority of her reporting career working to bridge the gap between Macedonian and Greek societies. Most recently, she worked at the Macedonian media outlets Telma TV and META News Agency as a foreign correspondent from Athens focusing on issues such as foreign policy, politics, and economics. Prior to Telma TV and META , Ms. Popovikj worked as an Athens correspondent for one of the most prominent Macedonian daily newspapers, Utrinski vesnik, covering similar topics and reporting on a daily basis about Greek economic and social issues and political turmoil during the Greek financial crisis. Ms. Popovikj has a B.A. in Media and Communications and an MSc in International Marketing. In 2010 she coauthored the academic article, "Reality TV and the Reality of Television: How much reality is there in 'Reality TV'?" and was a U.S. State Department Fellow for the Macedonian Media Leaders Program in 2015. Ms. Popovikj speaks Macedonian, English, and Greek.
Fellowship Projects 2016 – 2017
Lidija Pisker (Bosnia and Herzegovina) compares the situation of Roma in the Czech Republic and Bosnia and Herzegovina. In her article, she focuses on the question of discrimination in education systems within both countries. She writes about the consequences of segregation, the struggle for social inclusion, and the isolation of Roma kids.
​Mirkica Popovikj (North Macedonia) examines the issue of youth unemployment in North Macedonia. Tackling the question of why youth unemployment in North Macedonia is so high, she compares the living standards of young people in North Macedonia and the Czech Republic, as well as the possibilities for them to become financially independent after graduation.