RFE/RL's Georgian Service: Radio Tavisupleba
Radio Tavisupleba is a rare source of balanced journalism in a country where much of the press openly supports, both editorially and through the selection of news, either the government or the opposition.
Fast Facts
Language: Georgian, Russian
Established: 1953
Distribution: Radio (FM, satellite), TV, Internet (website, mobile, social media)
Coverage: Radio: 18 hours daily; Television: Artarea TV (2 hours daily)
Locations: Prague, Tbilisi
Staff: 10 (Prague), 21 (Tbilisi), more than 50 stringers (including those in breakaway regions)
Media Environment
Freedom House Freedom of the Press Ranking, 2017: Partly Free (102/198).
Reporters Without Borders Press Freedom Index, 2018: 61/180.
Georgia decriminalized defamation in accordance with European standards in 2004.
Highlights
The Georgian Service, in cooperation with the Georgian Public Broadcaster, continued producing InterVIEW, a joint weekly TV program which consists of in-depth, 30-minute long interviews asking hard-hitting questions to politicians, newsmakers, academics, and artists. The show, hosted by Salome Asatiani in Prague, is normally recorded via videolink, with guests in RFE/RL's Tbilisi bureau. However, in early June 2016, Salome travelled to Tbilisi to interview ex-PM and founder of Georgia's ruling coalition, billionaire Bidzina Ivanishvili. Her uncompromising questions and the confrontational, often hostile reaction from the guest caused this episode to go viral (with over 150 thousand web views), and generated a massive outcry among audiences. In the run-up to the October 2016 parliamentary elections, the show hosted leaders of all major political parties in Georgia and the quality, dynamism, and depth of the discussion was repeatedly singled out as outstanding by the Georgian Charter of Journalistic Ethics in their media monitoring reports.
Georgian Service journalists were lauded in 2016 for reporting that reflected the highest journalistic standards and contributed to human understanding and peace, with many of the honors recognizing the service's attention to the role of gender in society, issues of domestic violence, minority rights, etc.
Blog posts by Tavisupleba authors routinely receive over 100 comments, while the service's Facebook page has over 170,000 fans, a high number for a small country with limited web access.
In April 2014, the Georgian Service expanded its radio broadcasts to 18 hours today via FM transmitters leased from Radio Green Wave. The expansion on this nationwide network dramatically increased Tavisupleba's reach and impact, mobilizing the strengths of both RFE/RL and our partners at Voice of America to offer all Georgians a diverse blend of trustworthy news and analysis. The mix of content allows Tavisupleba to address the informational needs not only of ethnic Georgians, but also those of Georgia's largest ethnic and linguistic minorities (Armenians, Azeris, and Russians).
The Service's daily one-hour Russian-language program "Ekho Kavkaza" (Echo of the Caucasus), launched in November 2009 specifically for Georgia's breakaway regions of Abkhazia and South Ossetia, has firmly established itself as a trustworthy, impartial, and informative media outlet, bridging the gap of mistrust between the ethnic groups living in the conflict zones.
Updated: 1 August 2017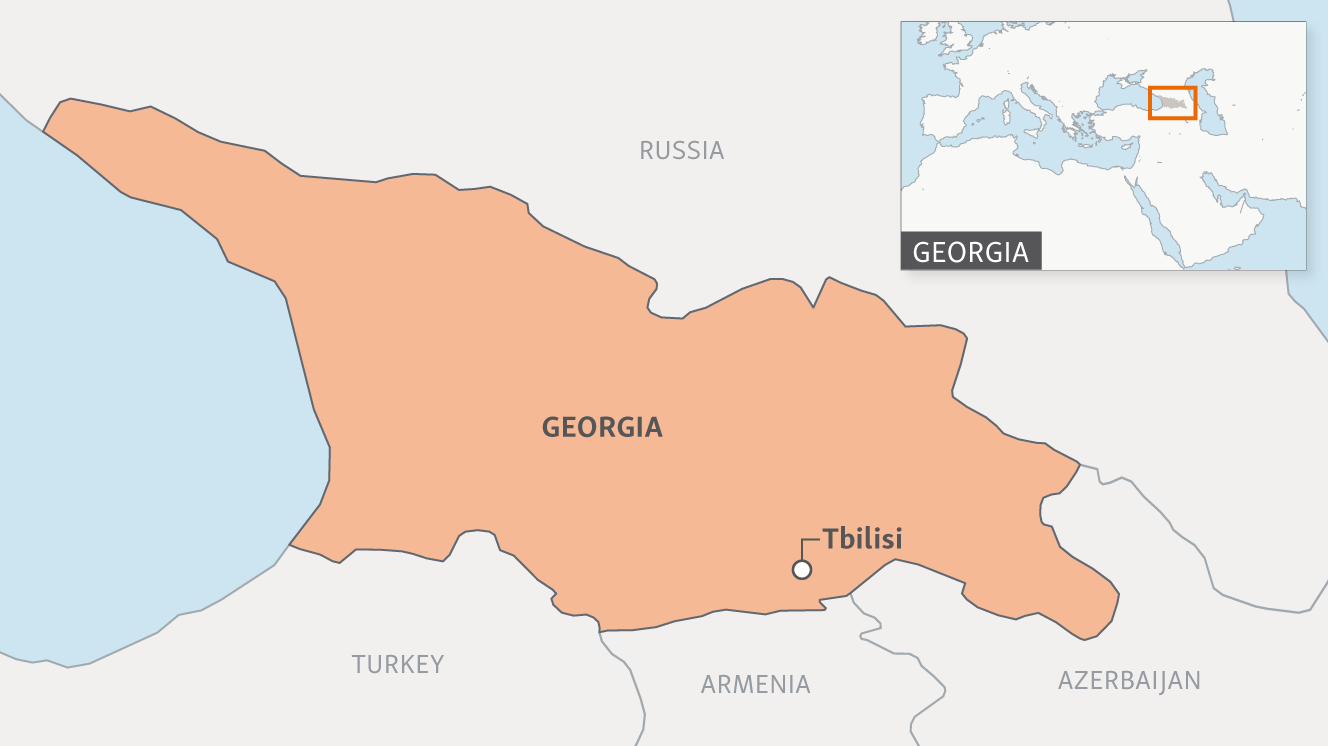 Facts & Stats about Georgia
Population: 3.72 million (World Bank estimate, 2016)
Most Common Languages: Georgian, Russian, Armenian, Azeri
Press Freedom Index (Freedom House): Partly Free, ranked 50th out of 100 (2017)
Press Freedom Index (RSF): 61 out of 180 (2018)
Corruption Index (Transparency Int.): 44 out of 176 (2017)
Global Peace Index (IES): 102 out of 163 (2018)
Human Rights Watch: Report on Georgia (2017)
Amnesty International: Georgia Report (2017/2018)​
Follow Radio Tavisupleba