RFE/RL's Ukrainian Service: Radio Svoboda
Radio Svoboda is a leader in providing audiences with informed and balanced reporting about local news, regional politics, and issues of global concern.
Fast Facts
Language: Ukrainian, Russian, Crimean Tatar
Established: 1954
Distribution: Internet (website, YouTube, social media), mobile, TV (national and regional channels in Ukraine), Radio (FM, UKW, cable, satellite)
Coverage: Radio: 19 hours 37 minutes, TV: 4 hours 25 minutes, live streams of current events
Location: Prague, Kyiv
Staff: 9 (Prague), 30 (Kyiv), dozens of stringers in Kyiv, Crimea, eastern Ukraine, and European capitals, including Brussels, London, and Warsaw
Media Environment
Freedom House Freedom of the Press Ranking, 2017: Ukraine--Partly Free (111/198); Crimea--Not Free (195/198).
Reporters Without Borders Press Freedom Index, 2017: 102/180.
Most of Ukraine's media is owned by oligarchs, a practice that affects editorial policies, as well as journalistic practices, including requiring journalists to self-censor. State TV and radio is slowly being transformed into a public broadcaster.
Journalists investigating corruption, including members of RFE/RL's investigative program "Schemes," have been subject to threats.
Independent media in Russian-annexed Crimea are subject to intimidation, interrogations, and persecution under restrictive Russian laws, including the law on extremism. Krym.Realii, RFE/RL's website for Crimea, has been repeatedly blocked, most recently since August 2016; contributor Mykola Semena faces up to 5 years in prison if convicted on separatism charges.
In eastern Ukraine, pro-Russia separatists harass and arbitrarily detain journalists, while blocking access to independent information and news. Radio Svoboda's website is one of many that has been banned at the direction of local authorities; journalist and contributor Stanislav Aseyev was detained by separatists in Donetsk and has been charged with espionage.​
Highlights
Radio Svoboda's investigative TV program "Schemes" reports on corruption among Ukraine's political elites, including Traffic Police Chief Oleksandr Yershov, who resigned within hours of the airing of a report on his activities in May 2015.

Investigative reporter Mykhailo Tkach was named Ukraine's "Best TV Reporter of 2016."
Host Natalie Sedletska was awarded the Oleksandr Kryvenko media award for "progress in journalism" in May 2016.

In September 2015, the Ukrainian Service began AM broadcasts to annexed Crimea; in July 2016, it began direct FM broadcasting to parts of separatist-controlled eastern Ukraine.
Following Russia's March 2014 annexation of Crimea, RFE/RL launched the Crimea.Realities website to cover events there in the Russian, Ukrainian, and Crimean Tatar languages. The Russian research agency Medialogiya named it the second most cited news resource in Crimea in 2015.
Since January 2016 the service has reported from Brussels for leading Ukrainian TV channel 1+1. Overall, one in ten Ukrainians has seen the service's live TV reports according to BBG survey data.
The service's websites average 4 million visits and 6.5 million page views per month in 2017, it has an average of 1.5 million engaged users on Facebook and 3.3 million video views on YouTube.
Updated: 1 August 2017
​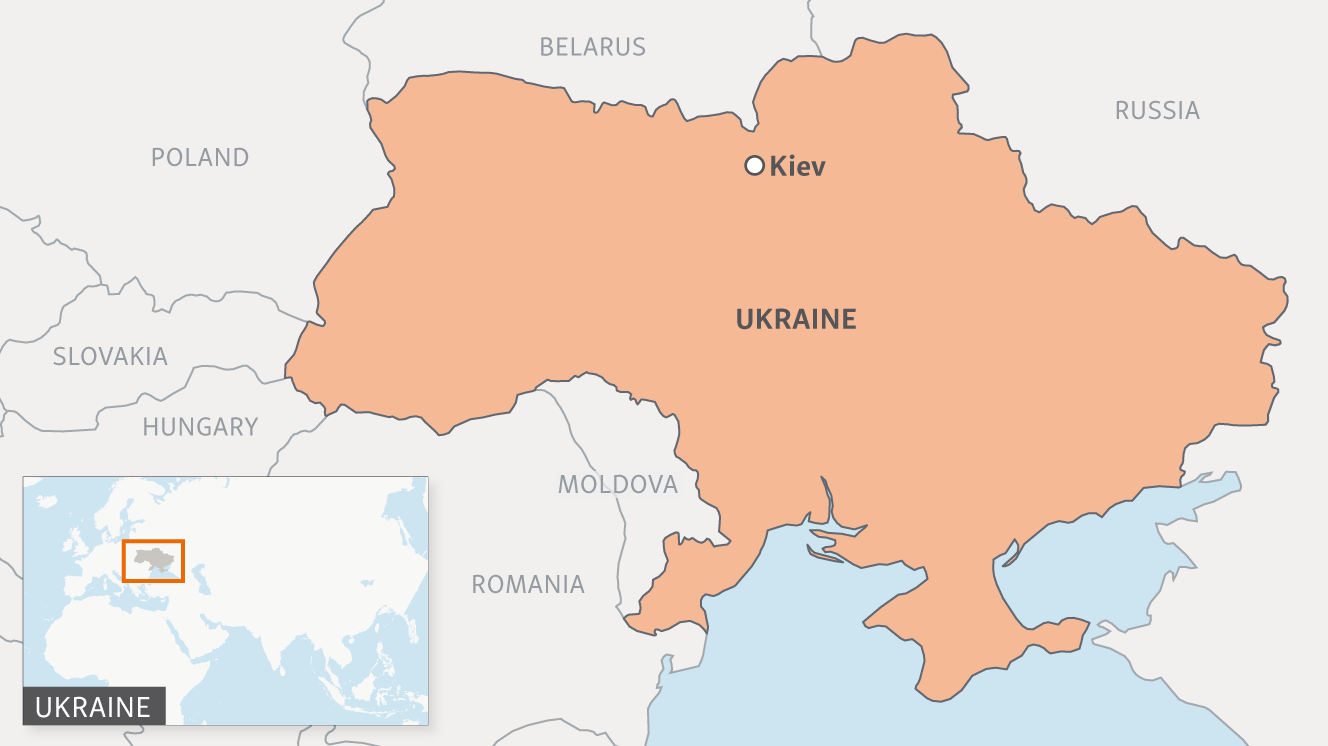 Facts & Stats about Ukraine
Population: 45.00 million (World Bank estimate, 2016)
Most Common Languages: Ukrainian, Russian, Crimean Tartar, Yiddish
Press Freedom Index (Freedom House): Partly Free, ranked 53rd out of 199 (2017)​
Crimea--Not Free, ranked 94th out of 100 (2017)
Press Freedom Index (RSF): 102nd out of 180 (2017)
Corruption Index (Transparency Int.): 131 out of 176 (2017)
Global Peace Index (IES): 154 out of 163 (2017)
Human Rights Watch: Report on Ukraine (2017)
Amnesty International: Ukraine Report (2016/2017)
Follow Radio Svoboda