RFE/RL Board of Directors
RFE/RL, Inc. is a private nonprofit corporation incorporated in the State of Delaware. Its Board of Directors makes all major policy determinations governing Radio Free Europe/Radio Liberty's (RFE/RL) operations. Each member of the RFE/RL Board of Directors is required by federal law to have "requisite expertise in journalism, technology, broadcasting, or diplomacy, or appropriate language or cultural understanding" relevant to RFE/RL's mission. Employees of U.S. government agencies are prohibited by law from serving on the RFE/RL Board.​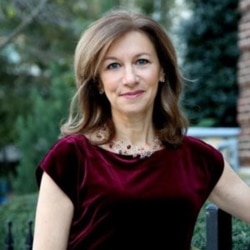 Karen Kornbluh
Chair
Ambassador Karen Kornbluh is a Senior Fellow and Director of German Marshall Fund's Technology Policy program which works to help shape a future in which technology strengthens rather than undermines democratic values.
Previously, she was a Senior Fellow for Digital Policy at the Council on Foreign Relations and prior, the Executive Vice President of External Affairs for Nielsen, responsible for global public policy, privacy strategy, and corporate social responsibility. She served as U.S. Ambassador in Paris to the Organization for Economic Co-operation and Development (OECD). She was Policy Director for then-Senator Barack Obama as well as serving as deputy chief of staff at the U.S. Treasury Department, and as Director of the Office of Legislative and Intergovernmental Affairs at the Federal Communications Commission in the Clinton administration. Kornbluh founded the New America Foundation's Work and Family Program and started her career as an economic forecaster and management consultant. She has written extensively on economic, technology, and family policies in publications including The New York Times, the Washington Post, the Atlantic Monthly, and the Harvard Journal of Law and Technology.
Kornbluh has a bachelor's degree from Bryn Mawr College and a Master of Public Policy degree from the John F. Kennedy School of Government at Harvard University.
Kornbluh was named to serve as Chair of the RFE/RL Board of Directors on January 24, 2021.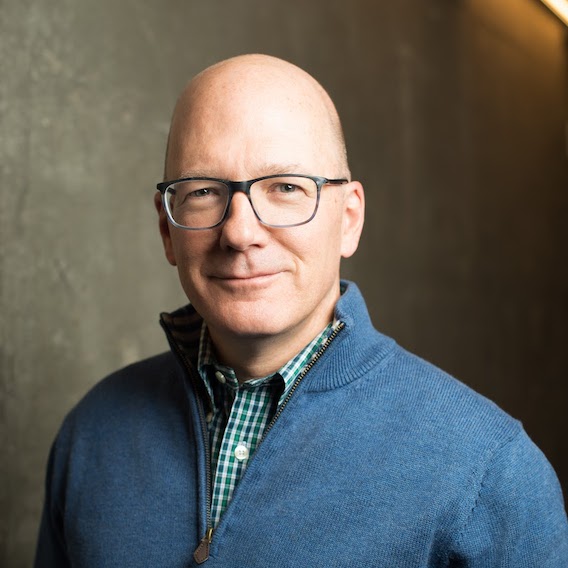 Scott Carpenter
Scott is the Managing Director of Jigsaw, a Google company, where he oversees business operations and drives its international engagement and thought-leadership efforts around such topics as disinformation, online harassment, counter radicalization and repressive censorship. Prior to Jigsaw, Scott was among the founding team members of Google Ideas in 2011. He remains an adjunct fellow at the Washington Institute for Near East Policy, where he founded and directed Project Fikra as the Keston Family Fellow.
Previously, Scott served as Deputy Assistant Secretary of State in the Bureau of Near East Affairs where he helped conceive and implement the Middle East Partnership Initiative (MEPI) before being named G-8 Coordinator for the Broader Middle East and North Africa Initiative (BMENA). His other roles in government include director of governance for the Coalition Provisional Authority in Iraq from April 2003 to July 2004, and Deputy Assistant Secretary in the Bureau of Human Rights and Democracy. Earlier in his career, Scott worked for the International Republican Institute (IRI) where he founded and co-directed its European program from Bratislava, Slovakia and on Capitol Hill.
Scott has an M.A. in economics and European studies from the Johns Hopkins University School of Advanced International Studies and is a member of the Council on Foreign Relations. In addition to serving on the board of RFE/RL, Scott currently serves on the boards of the National Endowment of Democracy, the America for Bulgaria Foundation and the Project on Middle East Democracy.
Carpenter was appointed to serve as a Member of the RFE/RL Board of Directors on March 10, 2023.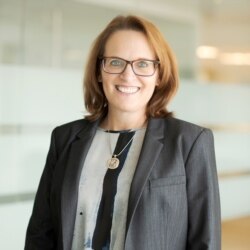 Lisa Curtis
Lisa Curtis is a Senior Fellow and Director of the Indo-Pacific Security Program at the Center for a New American Security. A national security expert on U.S and Indo-Pacific policy, Curtis served for over 20 years in the U.S. government, including the Central Intelligence Agency, U.S. Department of State, the National Security Council (NSC), and Congress. At NSC, she helped develop and implement the South Asia Strategy and was a significant contributor to the Indo-Pacific Strategic Framework. She also coordinated U.S. strategy towards Central Asia and coordinated policies that improved U.S.-India diplomacy, defense, and trade.
Curtis was appointed to serve as a Member of the RFE/RL Board of Directors on September 16, 2022.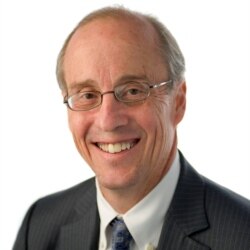 Jackson Diehl
Jackson Diehl served as the Deputy Editorial Page Editor of the Washington Post for 20 years until his retirement in August 2021. As an editorial writer, Diehl focused on foreign affairs and U.S. international relations. He started his career at the Post in 1978 as a Metro reporter, before moving to the foreign desk in 1981. He worked as a correspondent for the outlet's Buenos Aires, Warsaw and Jerusalem bureaus until 1992 before moving into newsroom management. His accolades include the Inter-American Press Award for Interpretive Journalism in 1984, and the Bob Considine Award of the Overseas Press Club in 1989. He was a Pulitzer Prize finalist for Editorial Writing in 2011 and 2013.
Diehl was appointed to serve as a Member of the RFE/RL Board of Directors on September 16, 2022.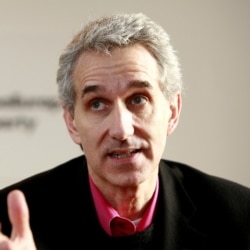 Jeffrey Gedmin
Dr. Jeffrey Gedmin is co-founder and editor-in-chief of American Purpose, the magazine and media venture. He is former President/CEO of the London-based Legatum Institute. Gedmin served for four years as President/CEO of Radio Free Europe/Radio Liberty, prior to which he served as President/CEO of the Aspen Institute in Berlin. Previously, he was Resident Scholar at the American Enterprise Institute in Washington, D.C., and Executive Director of the New Atlantic Initiative.
Gedmin is the author/editor of several books on Germany and European security. He also served as co-executive producer for two major PBS documentaries: "The Germans, Portrait of a New Nation" (1995) and "Spain's 9/11 and the Challenge of Radical Islam in Europe" (2007). He is a member of the Council on Foreign Relations and serves on several advisory boards, including the Institute for State Effectiveness, the Justice for Journalists Foundation, the Tocqueville Conversations, and the Institute for Current World Affairs. Together with former U.S. Ambassador to the Czech Republic Norm Eisen, Gedmin is co-chair of the Transatlantic Democracy Working Group, hosted by the German Marshall Fund of the United States.
Gedmin left the Legatum Institute in early 2014.
He is currently a Research Council Member at the National Endowment for Democracy, senior fellow at Georgetown University and at the Institute for Strategic Dialogue. He earned his M.A. in German Area Studies from American University. He received his Ph.D. from Georgetown University in German Area Studies and Linguistics.
Gedmin was appointed to serve as a Member of the RFE/RL Board of Directors on May 20, 2021.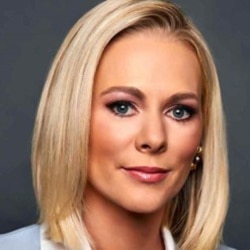 Margaret Hoover
Margaret Hoover is the host of PBS' "Firing Line with Margaret Hoover," a revival of the iconic television series hosted by William F. Buckley Jr. for 33 years. A CNN political commentator, Ms. Hoover has served in The White House under President George W. Bush, in the Department of Homeland Security, on Capitol Hill and on two presidential campaigns. She is the President of American Unity Fund a political organization focused on achieving full freedom and equality for LGBT Americans as well as the bestselling author of American Individualism: How a New Generation of Conservatives Can Save the Republican Party in 2011.
Her writing has appeared in The New York Times, The Wall Street Journal, The New York Daily News, The Daily Beast, CNN.com and FoxNews.com. Ms. Hoover serves on the boards of Stanford University's Hoover Institution, the Hoover Presidential Foundation, and the Belgian American Educational Foundation.
Raised in Colorado, Hoover has lived in China, Mexico, Bolivia, and Taiwan, speaks fluent Spanish, and studied Mandarin Chinese. She earned a B.A. in Spanish literature with a minor in Political Science from Bryn Mawr College in 2001.
Hoover was appointed to serve as a Member of the RFE/RL Board of Directors on April 26, 2022.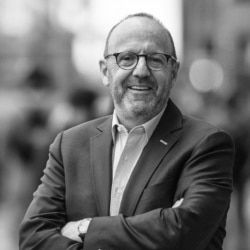 Michael Kempner
Michael Kempner is the Founder and Chief Executive Officer of MikeWorldWide, an integrated public relations firm that operates across the US and UK. He is a nationally recognized authority on reputation management, crisis management, public affairs, business to business and consumer marketing, and corporate social responsibility, and has counseled some of the world's most prominent executives, organizations, and companies. Michael has been honored with several of the industry's highest accolades, including PRWeek's PR Professional of the Year in 2015 and 2010, and his induction to the PRWeek Hall of Fame in 2020. An active member of his community, Michael was appointed by President Obama to the White House Council for Community Solutions, a council that works to "reengage disenfranchised youth." He was also appointed by President Obama and confirmed by the U.S. Senate as a Governor of the Broadcast Board of Governors/US Agency for Global Media, and serves on the board of Radio Free Asia, and the Middle East Broadcasting Networks. Kempner also serves on the boards of ConnectOne Bank, New York Coalition for the Homeless, PR Council, and American University's Board of Trustees.
Michael was born in Chicago and graduated from American University of Public Affairs with a Bachelor of Science degree in 1981.
Kempner was appointed to serve as a Member of the RFE/RL Board of Directors on January 24, 2021.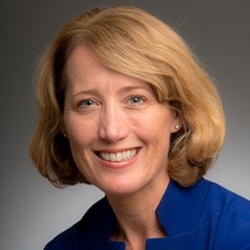 Kristin Lord
Kristin Lord is the President and CEO of IREX, a global education and development non-profit organization that promotes more just, prosperous, and inclusive societies by investing in people and the conditions that help them to thrive. She brings more than 25 years of experience in the fields of education, foreign policy, global development, and security and peacebuilding to this role. Prior to joining IREX in 2014, Kristin served in leadership roles at the United States Institute of Peace (USIP), Center for a New American Security (CNAS), Brookings Institution, and George Washington University's Elliott School of International Affairs. She has also served in a senior advisory role at the U.S. Department of State and recently completed a term as a Trustee of the American University in Cairo. Kristin currently serves as a board member of the United States Global Leadership Coalition (USGLC) and Interaction, an alliance of international NGOs and partners that serve the world's poor and vulnerable.
Lord was appointed to serve as a Member of the RFE/RL Board of Directors on April 26, 2022.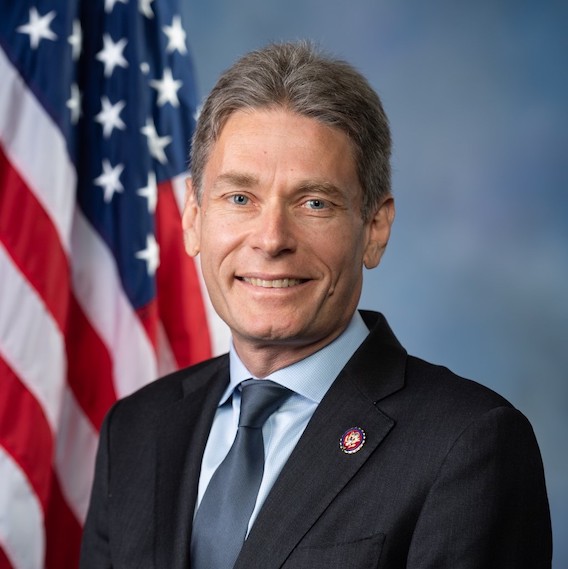 Tom Malinowski
Tom Malinowski served two terms in the House of Representatives, after winning election in 2018 in New Jersey's 7th Congressional District. He was Vice Chairman of the House Foreign Affairs Committee and a member of the Transportation and Infrastructure Committee, focusing on issues ranging from national security and the war in Ukraine, to infrastructure, clean energy, social media regulation and combatting domestic extremism.

Malinowski was born in communist Poland during the height of the Cold War, and emigrated with his mother to the United States when he was six years old. From 1994 to 2001, Malinowski served as a speechwriter for Secretaries of State Warren Christopher and Madeleine Albright, and as a Senior Director on President Clinton's National Security Council. As chief Washington advocate for Human Rights Watch, he worked to secure America's support for people struggling for democracy around the world, and to end its use of torture after the 9/11 attacks. He later served as President Obama's Assistant Secretary of State for Democracy, Human Rights, and Labor, leading America's global efforts to promote human rights. Malinowski received his B.A. in Political Science from the University of California, Berkeley and earned a Master of Philosophy from St. Anthony's College, Oxford, where he was a Rhodes Scholar.
Malinowski was appointed to serve as a Member of the RFE/RL Board of Directors on March 10, 2023.