RFE/RL's Balkan Service is a professional and balanced news source in a region where most outlets reflect ethnic divisions, and media independence is elusive.
Fast Facts
Languages: Albanian, Bosnian, Macedonian, Montenegrin, Serbian
Established: Bosnian, Croatian, Serbian: 1994; Albanian to Kosovo: 1999; Montenegrin: 2000; Macedonian: 2001
Distribution: FM, satellite, TV, 3 websites/6 languages, mobile, social media
Coverage: Radio: 8.5 hours/day; Bosnian TV: 1 hour/week; Macedonian TV: 20 min/week; Kosovo TV: 10 min/week
Affiliates: 180 affiliate radio & TV stations in North Macedonia, Kosovo, Serbia, Bosnia, and Montenegro
Locations: Prague, Belgrade, Podgorica, Pristina, Sarajevo, Skopje
Staff: 14 in Prague, 85 in local bureaus, and almost 90 correspondents and stringers
Media Environment
Freedom House Freedom of the Press Ranking, 2017: Partly Free: Bosnia-Herzegovina (103/198), Kosovo (96/198), Montenegro (84/198), Serbia (98/198); Not Free: North Macedonia (139/198).
Reporters Without Borders World Press Freedom Index, 2018: Bosnia-Herzegovina 62/180, Kosovo 78/180, North Macedonia 109/180, Montenegro 103/180, Serbia 76/180.
Audience
In 2017 the Balkan Service's regional website and apps attracted 5.6m visits, 9.8m page views and 2.9m unique visitors. The Macedonia Unit's website and apps registered 4.1m visits, 5.2m page views and 2.2m unique visitors. The Kosovo Unit's website and apps had 3.5m visits, 5.6m page views and 1.3m unique visitors.
The Service has 6 Facebook pages, 3 very active YouTube channels, and 3 Instagram accounts.

Impact
RFE/RL's RFE/RL's Balkan Service is the only news media that engages all sides in its coverage in Bosnia, Serbia, Montenegro, North Macedonia, and Kosovo.
In September 2017, the Service launched a Facebook-based project, "Not In My Name," in Bosnia and Kosovo to provide a platform for informed dialogue about extremism in these countries.
In September 2016, the Service launched the Facebook page "Zašto?"("Why?"), goes deep into the news behind the news by posting a question in the morning and examining it from several angles throughout the day, offering factual information as to why a certain event has occurred or will occur.
In February 2016, the RFE/RL and VOA Macedonian services introduced a video project called Horizons to address stories related to Macedonian politics, extremism, and the refugee crisis.
The Kosovo Unit's weekly TV news magazine Expose is carried by local TV stations in Kosovo and is one of the most viewed items on social networks.
RFE/RL's Balkan Service hosts the Jiri Dienstbier Journalism Fellowship in partnership with the Czech Foreign Ministry to train and mentor aspiring journalists in the Western Balkans.
Updated: August 2018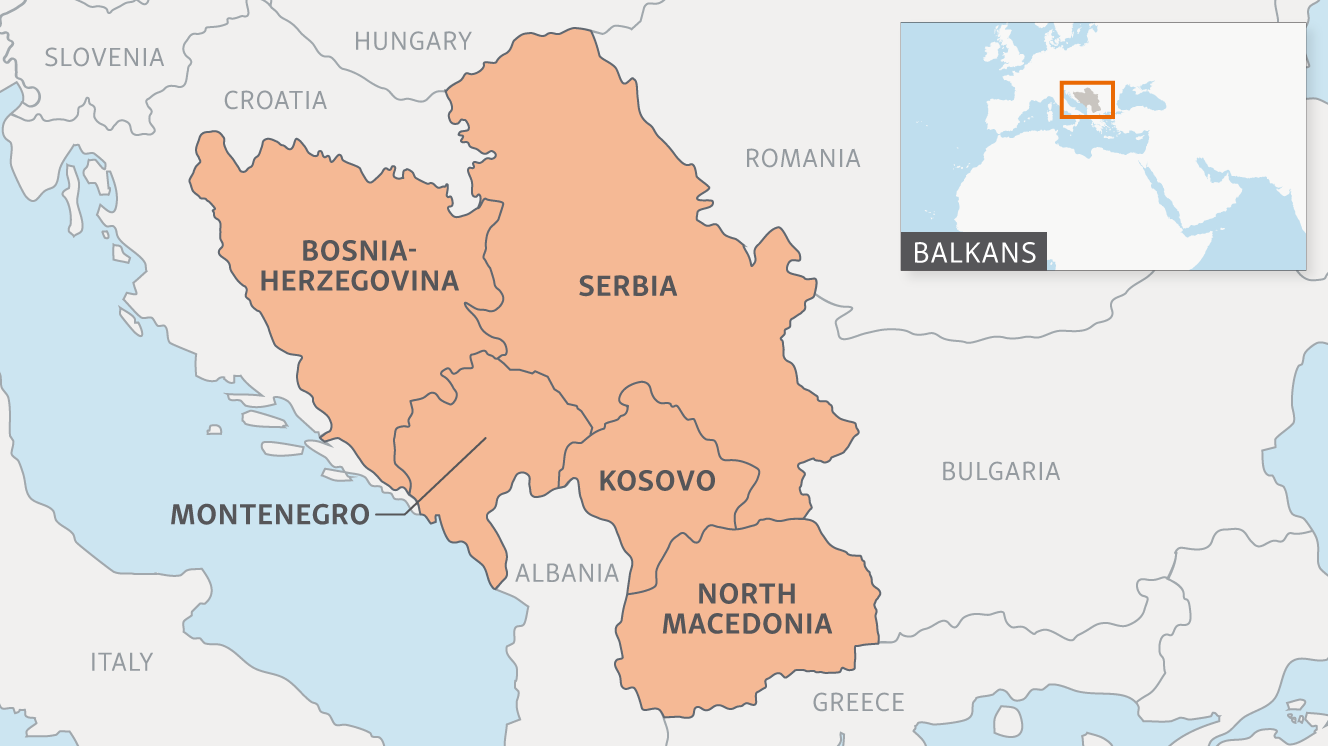 Facts & Stats about Bosnia and Herzegovina
Facts & Stats about Kosovo
Facts & Stats about North Macedonia
Facts & Stats about Montenegro
Facts & Stats about Serbia
Follow Radio Slobodna Evropa
Follow Slobodna Evropa (MK)
Follow Radio Evropa e Lirë