RFE/RL's Georgian Service: Radio Tavisupleba
Radio Tavisupleba is a trusted source of politically and financially independent journalism in a country where much of the media is aligned the government or the opposition.
Fast Facts
Operating out of its Tbilisi bureau, the Georgian Service is a standard-bearer of professional, innovative, and independent journalism, and a unique source of reporting on minority rights in Georgia.
The Service broadcasts on radio and several TV channels, including TV Pirveli, Formula TV, ArtArea, and dozens of local regional broadcasters. Its active embrace of digital platforms has enabled the Service to expand its online audience, pioneer new forms of storytelling, and effectively reach Georgia's youth. The Service's exclusive stories are regularly cited by national media, shared and debated across social media, and have prompted government response or action to solve identified shortcomings.
The Service's Russian-language Ekho Kavkaza unit provides an uncensored alternative to Kremlin-controlled information in the separatist regions of Abkhazia and South Ossetia, and a platform for an informed and open exchange of information and ideas.
Several recent distinctions exemplify the Service's commitment to defending democracy, human rights and diversity. In 2020 it won 4 out of 6 categories in the prestigious annual EU Prize for Journalism competition, including best article in print or online media, best opinion, best photo, and best investigative article or video.
The Service, in cooperation with the EU and UN agencies, sponsors a local film contest to raise awareness about domestic violence (a taboo subject in Georgian society) and advocate for gender equality; collaborates with Transparency International Georgia to support anticorruption programming, and works with the International Republican Institute and USAID on programming to increase youth political participation.
The Service collaborated with the Friedrich Ebert Foundation to produce a series of programs highlighting the latest findings, achievements, professional debate, and worldwide response to the COVID-19 pandemic that overran much of the world in 2020.
In 2020, Georgia was ranked 60th among 180 countries for press freedom by Reporters Without Borders. The media landscape is polarized and dominated by TV, with most broadcasters owned by businesses with strong political ties.
Impact
January – December, 2020
Website and Apps: Georgian: 19.1 million visits, 26.9 million page views, and 7.8 million unique visitors;
Russian: 4.1 million visits, 6.0 million page views, and 2.6 million unique visitors
Facebook: Georgian: 68.4 million video views, 321,000 followers, 21.8 million engaged users;
Russian: 7.7 million video views, nearly 36,000 followers, and 2.1 million engaged users
YouTube: Georgian: 3.7 million views, 31,200 subscribers;
Russian: 636,035 video views, 6,130 subscribers
Instagram: Georgian: 989,000 video views, 1.3 million IGTV views, nearly 45,000 followers
Updated: January 2021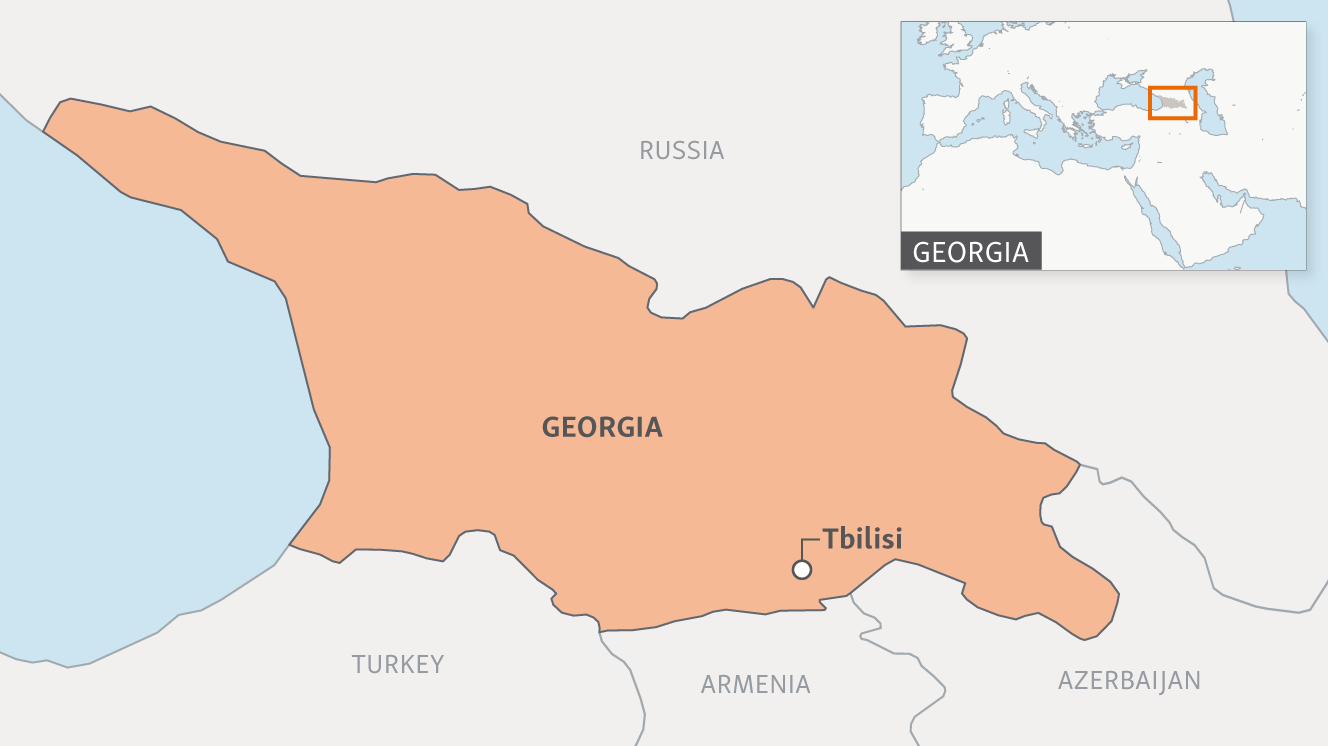 Facts & Stats about Georgia
Population: 3.72 million (World Bank estimate, 2019)
Most Common Languages: Georgian, Russian, Armenian, Azeri
Global Freedom Index (Freedom House): Partly Free, ranked 60 out of 100 (2020)
Press Freedom Index (RSF): 60 out of 180 (2021)
Corruption Index (Transparency Int.): 45 out of 180 (2020)
Global Peace Index (IES): 95 out of 163 (2020)
Human Rights Watch: Report on Georgia (2020)
Amnesty International: Georgia Report (2021)​
Follow Radio Tavisupleba