RFE/RL's Georgian Service: Radio Tavisupleba
Radio Tavisupleba is a rare source of politically and financially independent, balanced journalism in a country where many media outlets openly support, both editorially and through the selection of news, either the government or the opposition.
Fast Facts
Language: Georgian, Russian
Established: 1953
Distribution: Radio (FM, satellite), TV, Internet (website, mobile, social media)
Coverage: Radio: 2.5 hours daily; Television: TV Pirveli (0.5 hours weekly), Adjara TV (0.5 hours weekly), ArtArea TV (0.5 hours weekly), Rustavi 2 (20 min biweekly)
Locations: Prague, Tbilisi
Staff: 10 (Prague), 23 (Tbilisi), more than 50 stringers (including those in breakaway regions)
Media Environment
Freedom House Freedom of the Press Ranking, 2017: Partly Free (102/198).
Reporters Without Borders Press Freedom Index, 2018: 61/180.
The media landscape in Georgia reflects the transitional nature of the country's democratic system. The government uses formal and informal leverages to interfere in the media and there has been an increase in the political and financial influence of national and foreign stakeholders. The country's media system is still television-centric with mostly national TV broadcasters owned by businesses with strong political ties. This makes the media market extremely polarized and financially unsustainable.
Georgia decriminalized defamation in accordance with European standards in 2004.
Audience
The Georgian Service's radiotavisupleba.ge and ekhokavkaza.com websites enjoy 25-30 thousand visits daily, while the Service's Facebook pages (Georgian and Russian) have over 245 thousand fans, more than 30 thousand engaged users daily, and an average of 3.5-4 million video views monthly. These are high numbers for a small country with limited web access. Audience is growing on other social media platforms and popularity is on the rise for the Service's TV projects.
Impact
The Georgian Service's reporting reflects the highest journalistic standards and contributes to human understanding and peace. It is therefore highly regarded and trusted by our audience and major players in the media field.
The mix of content allows Tavisupleba to address the information needs of not only ethnic Georgians, but also those of Georgia's largest ethnic and linguistic minorities.
Russian-language Ekho Kavkaza represents an attempt to break through a virtual monopoly that the Kremlin has established on the flow of information into the occupied regions that Moscow recognizes as independent states. Ekho Kavkaza provides representatives of the Abkhaz, South Ossetian, and Georgian communities a platform to discuss and exchange perspectives directly with one another.
Radio Tavisupleba considers it part of its mission to support civil society organizations and vulnerable groups by collaborating and empowering them, enhancing their communication capacities, and offering platforms so that their voices are heard
Updated: November 2018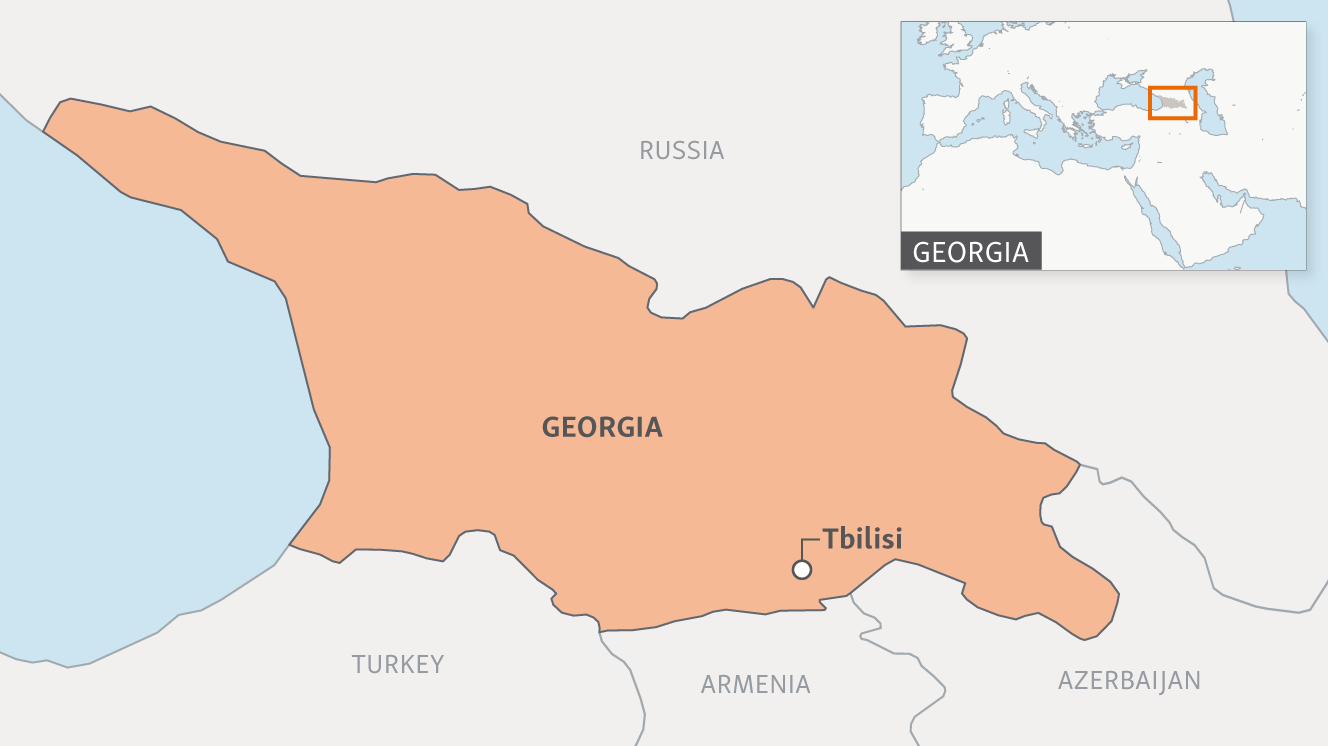 Facts & Stats about Georgia
Population: 3.72 million (World Bank estimate, 2016)
Most Common Languages: Georgian, Russian, Armenian, Azeri
Press Freedom Index (Freedom House): Partly Free, ranked 102 out of 198 (2017)
Press Freedom Index (RSF): 61 out of 180 (2018)
Corruption Index (Transparency Int.): 44 out of 176 (2017)
Global Peace Index (IES): 102 out of 163 (2018)
Human Rights Watch: Report on Georgia (2017)
Amnesty International: Georgia Report (2017/2018)​
Follow Radio Tavisupleba