RFE/RL's Ukrainian Service: Radio Svoboda
Radio Svoboda has set a standard for independence, professionalism, and innovation in its coverage of local news, regional conflict, and global events.
Fast Facts
Language: Ukrainian, Russian, Crimean Tatar
Established: 1954
Distribution: Website, YouTube, social media, mobile, TV (national and regional channels in Ukraine), Radio (FM, cable, satellite)
Coverage: Radio: 37 hours 6 minutes, TV: 5 hours 36 minutes, live streams
Staff: 10, Prague; 32, Kyiv; dozens of stringers in Kyiv, Crimea, eastern Ukraine, and European capitals, including Brussels, London, and Warsaw.
Media Environment
Freedom House Freedom of the Press Ranking, 2017: Ukraine--Partly Free (111/198); Crimea--Not Free (195/198).
Reporters Without Borders Press Freedom Index, 2018: 101/180.
Most of Ukraine's media is owned by oligarchs, a practice that dictates content and compromises editorial independence.
Journalists investigating corruption, including members of RFE/RL's investigative program Schemes, are subject to threats and intimidation. Impunity of perpetrators is a problem.
Conditions for independent media in Russia-annexed Crimea are prohibitive, featuring intimidation, interrogations, and persecution under highly politicized Russian laws, including on extremism. The Crimea.Realities website has been repeatedly blocked in the peninsula since August 2016; in September 2017, a Russia-imposed court handed RFE/RL contributor Mykola Semena a 2 1/2-year suspended sentence on charges of separatism and banned him from writing.
In eastern Ukraine, pro-Russia separatists have banned independent websites, including Radio Svoboda's. Journalists face harassment, arbitrary detention, and violence. RFE/RL contributor Stanislav Aseyev has been held virtually incommunicado by separatists in Donetsk since June 2017 on accusations of espionage.
Audience
In 2017, the Service's website radiosvoboda.org logged an average of 4 million visits and 6.6 million-page views monthly.
The Service's Facebook page has 376,000 followers (April 2018); in 2017, the page had a monthly average of 1.6 million engaged users. The Service's YouTube page had an average of 3.8 million video views every month in 2017.
Impact
Following Russia's March 2014 annexation of Crimea, RFE/RL launched the Crimea.Realties website within the Ukrainian Service, to provide accurate reporting of events there in the Russian, Ukrainian, and Crimean Tatar languages. In 2017, the Crimea.Realities website krymr.org was visited an average of 1.5 million times every month; in the third quarter of 2017 the Russian research agency Medialogiya ranked it the peninsula's third most-cited news source. The Service also broadcasts via FM radio to Crimea and, since 2016, to and from towns within separatist-controlled eastern Ukraine.
Radio Svoboda's investigative TV program Schemes delivers high-impact reporting on corruption among Ukraine's political elites that has informed official investigations, led to high-level dismissals, and contributed to greater awareness about public accountability in Ukraine.
The service regularly prepares stories about Europe and the European Union for leading Ukrainian TV channels. Survey data show that these programs have been seen by one in 10 Ukrainians.
In 2017 the Ukrainian Service aired several television documentaries, including Cargo 200: Return Home and Sich about eastern Ukraine, and Krystyna: Crimean Solo about an award-winning pianist who fled Crimea after the annexation.
In an extension of its mission in November 2017, journalists with the service conducted media training in Kyiv for broadcasters from all 25 regional affiliates of Ukraine's public broadcaster.
Awards
"Schemes" journalist Myhaylo Tkatch was named one of Ukraine's "People of the New Times" in the December 8, 2017 issue of the Ukrainian magazine "Novoye Vremya," while "Schemes" host Natalia Sedletska was honored in December with the Light of Justice award for "moral, spiritual and ethical leadership."
In Autumn 2017, journalist Marichka Naboka was awarded "Best Audio Broadcast" on gender-related issues in a competition sponsored by Ukraine's Volyn Press Club, the Independent Public Network of Press Clubs of Ukraine, the Gender Center, and Internews; journalist Serhiy Andrushko was awarded "Best Coverage of Current Affairs" by Ukraine's Independent Association of Broadcasters and the Ukrainian Association of Press Publishers; and Myhaylo Tkach was honored with the 2017 "Pavlo Sheremet Award for Passion for the Profession" by the popular website Ukrainska Pravda.
In October 2017, Schemes reporter Valeriya Ehoshyna won a Ukrainian investigative journalism competition for tracking 24 ruined buildings in Kyiv that have historical or cultural importance.
In October 2017, the Crimea.Realities documentary, Khrystyna. Crimean Solo, won a Ukrainian "Reporters of Hope award in the "culture" category. The social media video, Crimea. Prayer for Liberty, won in the category "Religion."
In November 2016, Mykola Semena received the EU Eastern Partnership Civil Society Forum's Pavel Sheremet Journalism Award in absentia in Brussels; in February 2018, Semena was awarded the "Andrei Sakharov Order For Courage." In December 2017, his 1,000-page book Crimean Reportage, based on RFE/RL reporting, was presented in Kyiv.
Schemes investigative reporter Mykhailo Tkach was presented the Triumph Award as Ukraine's "Best TV Reporter of 2016."
Updated: April 2018
​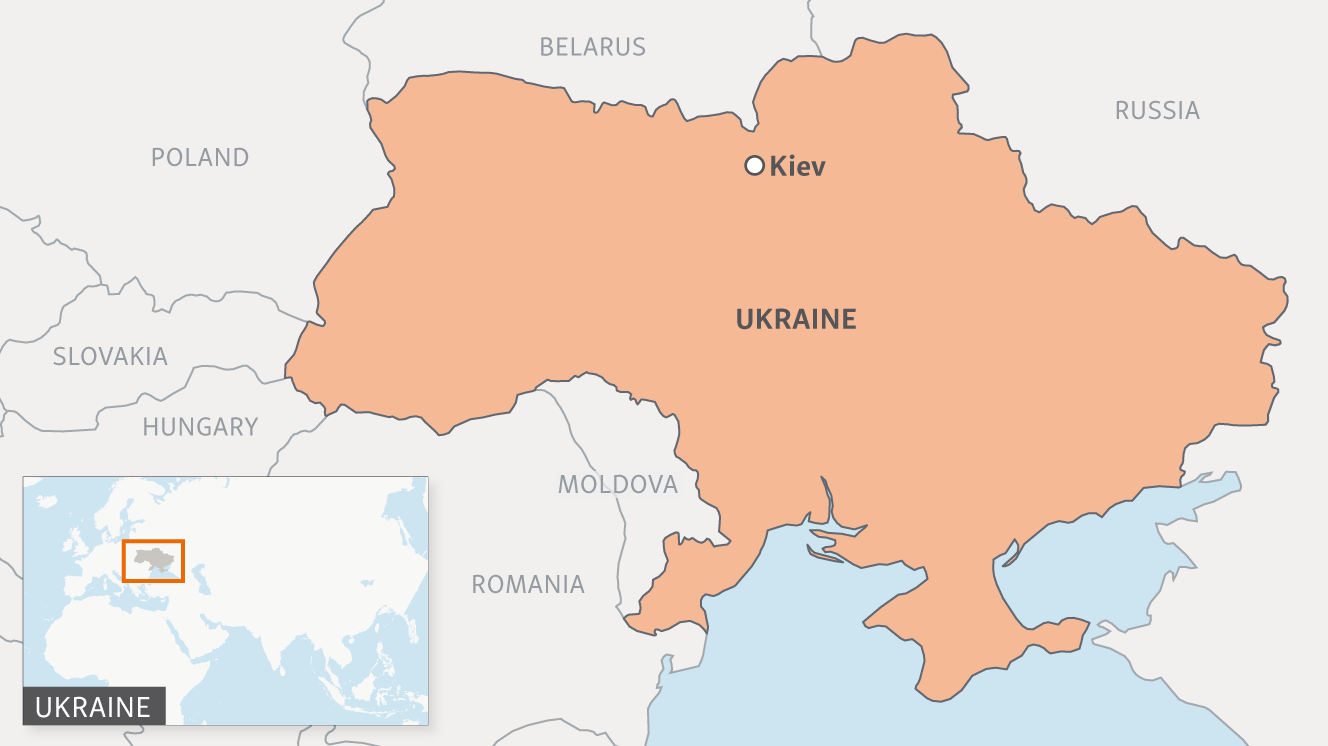 Facts & Stats about Ukraine
Population: 45.00 million (World Bank estimate, 2016)
Most Common Languages: Ukrainian, Russian, Crimean Tartar, Yiddish
Press Freedom Index (Freedom House): Partly Free, ranked 111 out of 198 (2017)​
Crimea--Not Free, ranked 195 out of 198 (2017)
Press Freedom Index (RSF): 101 out of 180 (2018)
Corruption Index (Transparency Int.): 131 out of 176 (2017)
Global Peace Index (IES): 152 out of 163 (2018)
Human Rights Watch: Report on Ukraine (2017)
Amnesty International: Ukraine Report (2017/2018)
Follow Radio Svoboda